June 21, 2013 - Blog - No Comments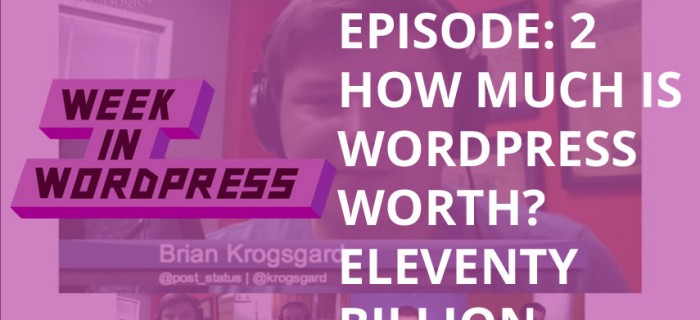 Week in WordPress episode 2: WordPress is worth eleventy billion
Week in WordPress episode 2 is out!
Today we're joined by Brian Krogsgard of Poststat.us and Jeff Chandler of WPTavern.com to discuss the top headlines for the week in WordPress.
Plenty of great discussion surrounding the WordPress ecosystem, the value of WordPress, and the culture of our community.
All that and more, coming up!
Week in WordPress episode 2
Show notes!
Matt Mullenweg on This Week in Startups w/ Jason Calacanis
Bad Attitudes are not welcome
WPDaily (WordPress news) doing $3k in revenue
Where the heck is WP 3.6?
Automattic acquires mobile WordPress app Poster
http://devpress.com/shooting-myself-in-the-foot/
Stay Connected with Us
Get valuable information right in your inbox!
The information is free and we won't share your email with anyone!