Do you want a website that

makes you money?
Well, that's easy... of course, you want to make more money.But to get more money you need a website designed to increase traffic, and generate leads.
You may be thinking — how do I get more traffic? Or, I can't imagine my website getting me lots of leads - how?
So did the owners of  A Royal Roofing, before their old website was non-performing now they're getting requests for quotes as they have never seen before.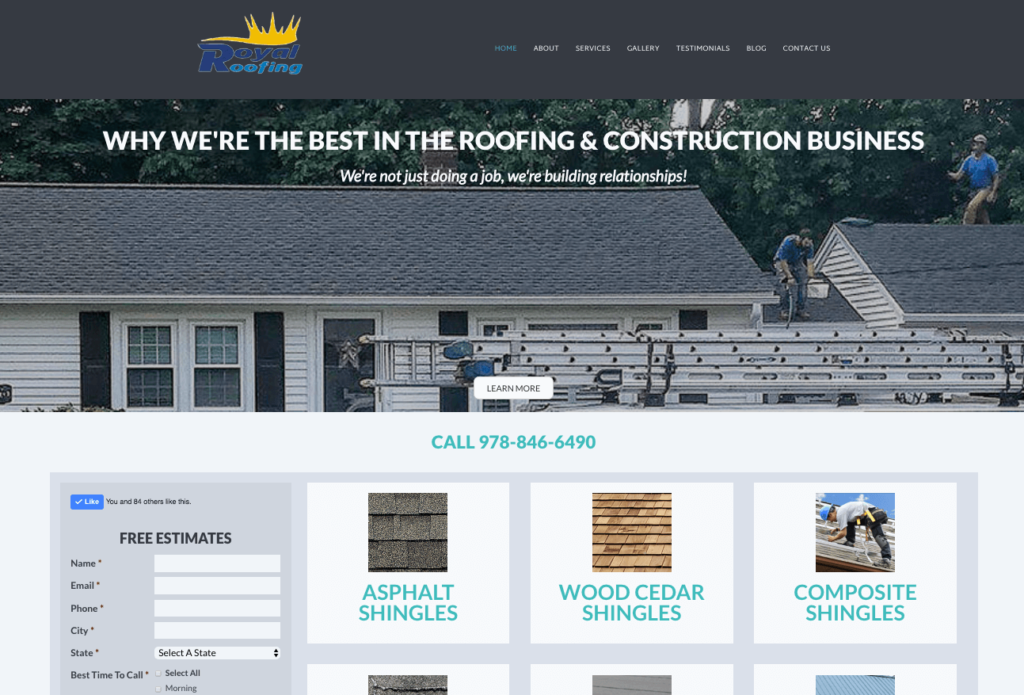 There are many marketing tactics, technologies, and strategies that are in use today, so where do you start?
Knowing what tactics to use takes years of hands-on testing. Take SEO, for example, Google uses over 200+ equations in their algorithm. Things like Domain registration length, UI, (user interaction) social signals, trust and more. Can you see yourself trying to do all that?
Most anyone can build a website — but few can build one that gets traffic and leads.
Potter Steel's web business was nearly non-existent when they came to us to build them a new website now, one year later and their online sales have skyrocketed. The owner's comment: "I should have come to you 5 years ago!"
Simple design yes — but there's a lot under the hood.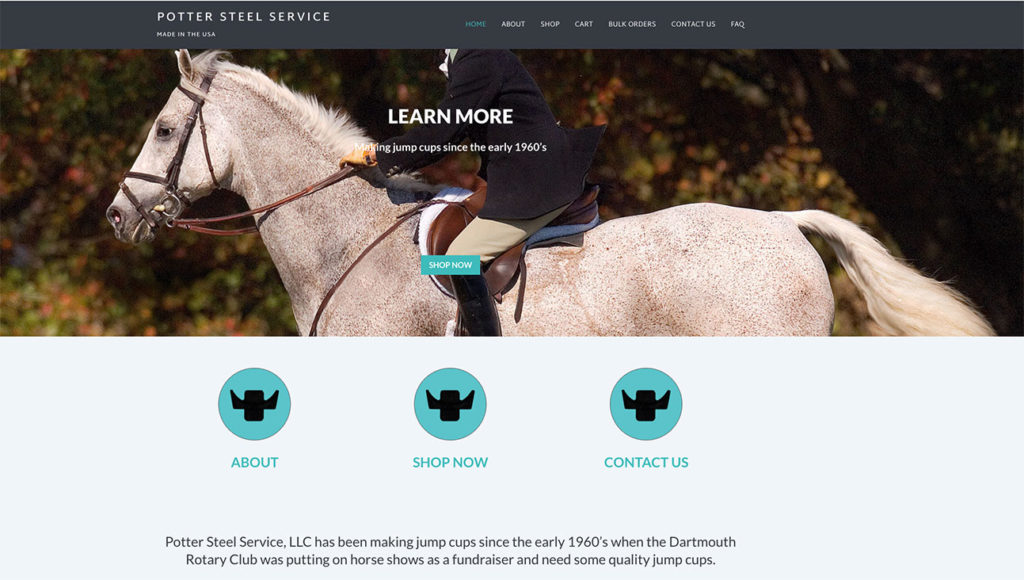 We build, maintain, host and support WordPress small business websites.
Large companies have marketing teams and technical support in-house, this is not an option for the small to medium size business. But you no longer have to worry about that any longer.
We're a small team of developers, designers, content curators and marketers that can work with you on a weekly basis. If you're looking to increase your online brand and awareness and get your business noticed you've come to the right place.
How we work with you — What to do now.

You'll see a few questions, that we would like you to answer. Please answer as honestly and as accurately as you can. This helps us understand your needs. 
Next
After you send this information we'll schedule a discovery session, learning what your mission and brand are, what your product or service is and what your expectations are. Once completed this will tell us if we're a fit for one another.
Next, we tailor a plan designed to meet these needs. Some people need a new website, some help with content and SEO, and others need help with their online marketing and shopping websites..
RESERVE YOUR CONFIDENTIAL DISCOVERY SESSION
PREFER TO CALL US? SCHEDULE YOUR FREE DISCOVERY SESSION TODAY! CALL: 857-400-8959