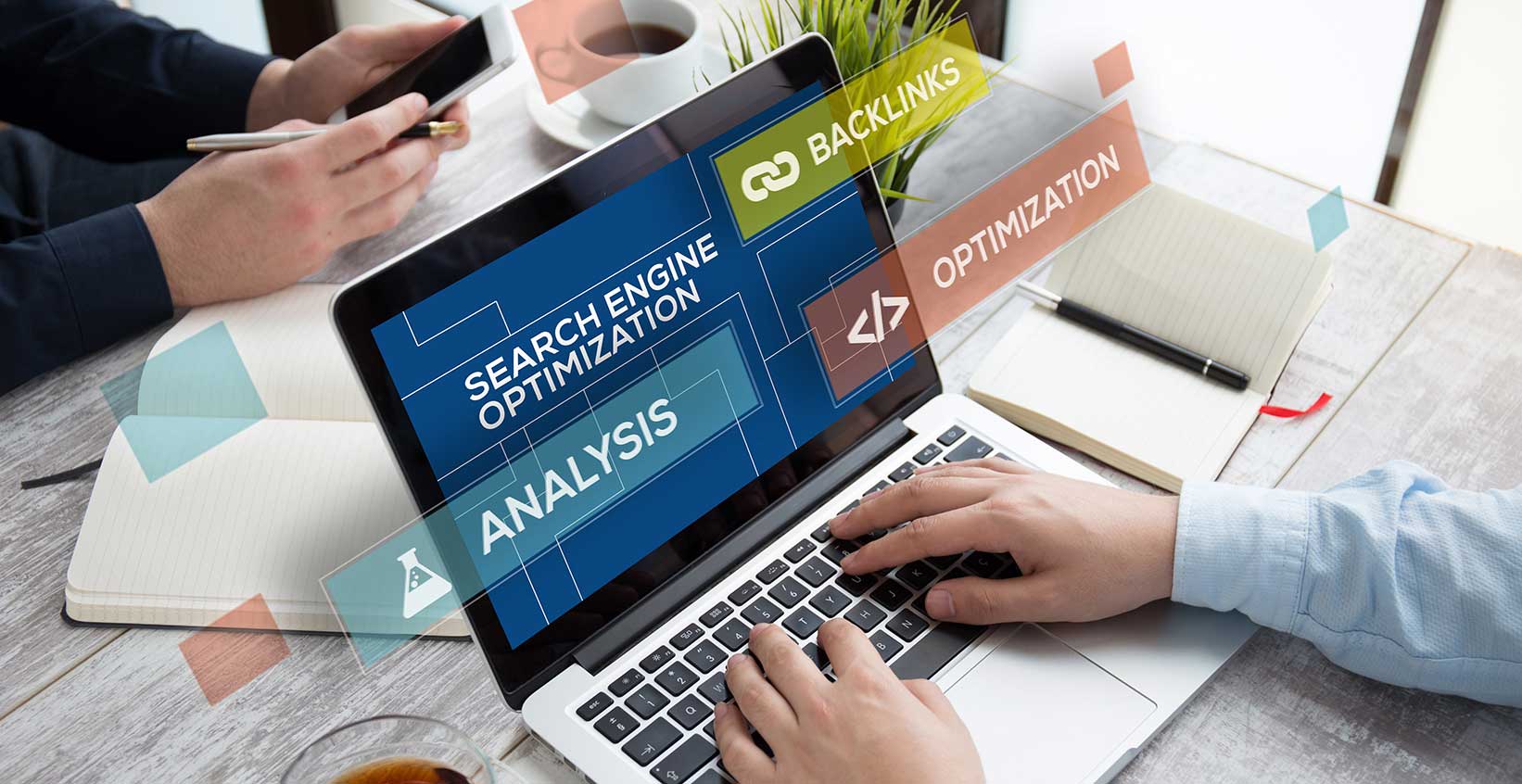 IT ALL STARTS WITH AN SEO STRATEGY SESSION
The web is in a constant flux of change, influenced by Google updates, the addition of millions of websites and posts weekly, and more. But what remains pretty consistent over the years in driving rankings still comes down to links and content. Here at Slocum Studio, we focus on those two areas, including page optimization. Learn more about our Monthly SEO Services.

backLINKS page & post CONTENT AND PAGE OPTIMIZATION - WE ASK the QUESTIONS
The first step to successfully being found online is to develop a plan. But before that can happen, we must ask a few questions (typically 5) in our session. For a great SEO web-based plan to succeed, we need good information and how we shape our Monthly SEO Services plan.
What is your target market?

What is your niche service or product?

What do feel are your high-priority keywords?

Who are your direct and indirect online competitors?

Do you have any special needs or instructions that you want to share?
Advanced SEO Strategy

Our SEO plans are tailored for your website.

Blog writing

We do it all for you, title selections, and keywording.

Guest Posting

We write blog posts for you on high-domain websites.

Monthly Reporting

You see the results with our transparent reporting.

Dedicated campaign Manager

You communicate with our SEO experts.
Should you consider an SEO Plan for your website?
It depends on whether or not you feel you have enough traffic coming to your website. If you're selling a product or service, then the decision is pretty simple– if you want your pages to rank, you probably need to invest in SEO.
If you're not planning to invest at least six months into a plan, we suggest you think of another way to get traffic, possibly a PPC program or social media. However, if you commit to an SEO plan, the chances are great; you'll see more traffic over time, and your pages will begin to rank.
Contact us for a no-charge discovery session to learn more.