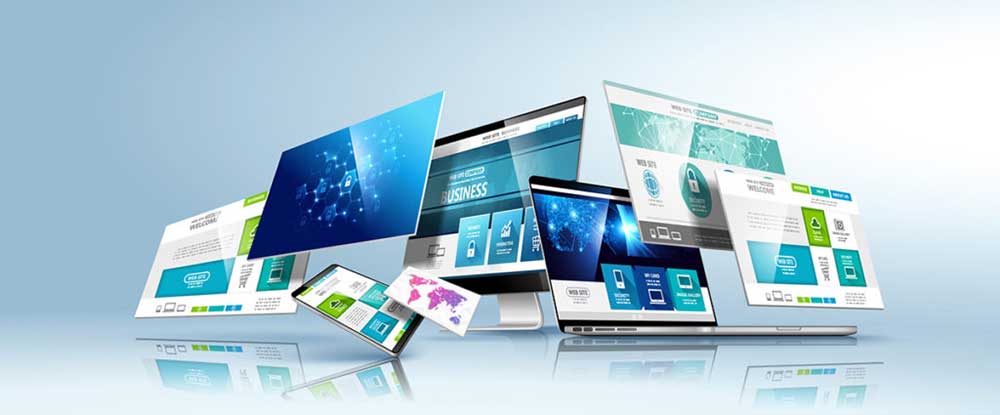 Web Design and Development Agency
Slocum Studio is a Web Design and Development Agency serving the greater New Bedford area.
Are you looking for a highly skilled web designer near you? You've come to the right place! At Slocum Design Studio, a team of experienced web designers is ready to create a stunning website that caters to your unique needs. With our comprehensive web design services, we can help you establish a strong online presence, drive traffic, and boost conversions. So if you're looking to hire a web designer, we make it easy!
Why a Professionally Designed Website is Important
In today's digital age, having a professionally designed website built by a professional web designer is crucial for businesses of all sizes. Your website is often the first point of contact for potential customers, and it plays a significant role in shaping their perception of your brand. Here are some key reasons why investing in a professionally designed website is essential.
1. Impressive Visual Appeal
A well-designed website grabs attention and leaves a lasting impression on visitors. Professional web designers have the expertise to create visually appealing layouts, choose the right color schemes, and use high-quality graphics that align with your brand identity. This visual appeal enhances the credibility and professionalism of your business.
2. User-Friendly Experience
Web designers understand the importance of user experience (UX) in website design. They focus on creating intuitive navigation, clear call-to-actions, and easy-to-use interfaces that make it effortless for visitors to explore your site. A user-friendly website encourages visitors to stay longer, browse more pages and increases the chances of converting them into customers. If you hire a web designer beside us, you should ask about UI and what the web designer knows about it.
3. Mobile Responsiveness
With the increasing use of mobile devices, having a mobile-responsive website is critical. Professional web designers ensure your website looks and functions seamlessly across various devices and screen sizes. This adaptability enhances the user experience and ensures your website remains accessible to a wider audience.
4. Customization and Flexibility
Professional web designers can tailor your website to meet your specific business needs. They understand the importance of creating a unique online presence that distinguishes you from the competition. By customizing your website's design, layout, and features, they can make a digital representation of your brand that reflects your identity and resonates with your target audience.
5. Improved Search Engine Visibility
A professionally designed website incorporates essential search engine optimization (SEO) elements. Web designers optimize your site's structure, content, and metadata, making it more search-engine friendly. This improves your website's visibility in search engine results, helping you attract organic traffic and reach a wider audience.
In Conclusion
A professionally designed website is a vital investment for any business. It enhances your brand's visual appeal, provides a user-friendly experience, ensures mobile responsiveness, allows customization and improves search engine visibility.
By partnering with a web design company and utilizing the expertise of web designers, you can create a website that elevates your online presence and drives business growth. When you hire a web designer, you need to ask questions. Access to a web design company is the basic requirement of any good marketing plan.
Most of our Website Business Comes From Referrals– Here's Why
Slocum Studio has been in business since 2007. And we offer entire custom-designed work or customized theme installations. We know WordPress and can design pretty much anything you can envision.
90% of our clients are still with us after twelve years! Why?
We listen to what your needs and goals are.
We don't oversell our services.
We work with you to develop plans to help you grow. Our case studies explain our approach.
We don't build and leave; we support our clients long after completing the project.
We're your source of everything digital, including photography services, helping you with your online journey.
We can explain SEO, search engine optimization, online marketing, and e-commerce and how to use them.
We work to please our customers! And help you find resources, as in this example for a roofing company.
We know that pretty much anyone can build a website, but far fewer know how to get traffic to your website. We know how to optimize your content to be found online. We can write content for you as well. Thank you for listening; we hope to hear from you soon.
The Web Design Services We Offer
1. Professional Web Designers
Our team consists of dedicated professionals who have extensive experience in web design. Their expertise and creativity can transform your vision into a visually appealing and functional website that reflects your brand identity.
2. Customized Web Design Solutions
We understand that every business is different. That's why our web design company offers customized web design solutions tailored to your requirements. Whether you need a simple brochure website or a robust e-commerce platform, we have the skills and expertise to deliver a website that meets your goals.
3. User-Friendly Web Designs
User experience is at the forefront of our design process. We ensure that your website is not only visually appealing but also user-friendly. By incorporating intuitive navigation, clear call-to-actions, and engaging content, we create a seamless browsing experience for your visitors.
4. Search Engine Optimization (SEO)
A well-designed website alone is not enough. Our web designers are well-versed in search engine optimization techniques. They optimize your website's structure, content, and metadata to improve its visibility on search engines and attract organic traffic.
5. Responsive Design for Mobile Devices
With the growing use of mobile devices, having a responsive website is crucial. Our web designers create responsive designs that adapt seamlessly to various screen sizes, ensuring an optimal browsing experience for users on smartphones and tablets.
6. Full-Service Digital Solutions
As a full-service web design company, we offer more than just web design services. We provide comprehensive digital solutions, including web development, content writing, copywriting, and digital marketing. Our goal is to be your one-stop shop for all your online needs.
Web Design Services That Drive Results
With our extensive experience in web design, we have helped numerous clients across different industries achieve their online goals. Our team combines creativity, technical expertise, and industry best practices to deliver outstanding results. From conceptualization to implementation, we guide you through the entire web design process to ensure your satisfaction.
Find a Web Design Company Near You
If you're searching for a reliable web design company near you, look no further. At Slocum Design Studio, we are dedicated to providing exceptional web design services that exceed your expectations. With our attention to detail, commitment to excellence, and passion for what we do, we guarantee a website that represents your brand and drives your business forward.
Contact Us Today
Ready to enhance your online presence and reach new heights? Contact our team of expert web designers today for a consultation. We'll discuss your requirements, answer your questions, and provide a tailored solution for your business.
Don't miss the opportunity to work with a leading web design company near you. Get in touch with us now!
UX and UI What it is and why it's important in Web Design
Great web design starts with UX and UI skills. UX is where the rubber meets the road, the designer and the developer help you reach your goals. A custom design considers a couple of disciplines called UX and UI.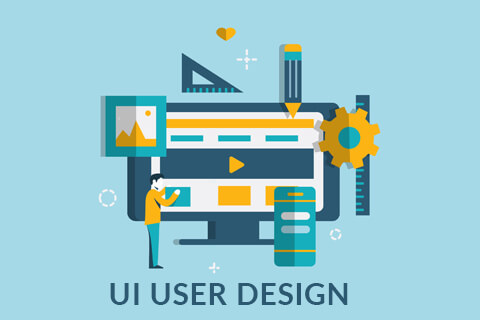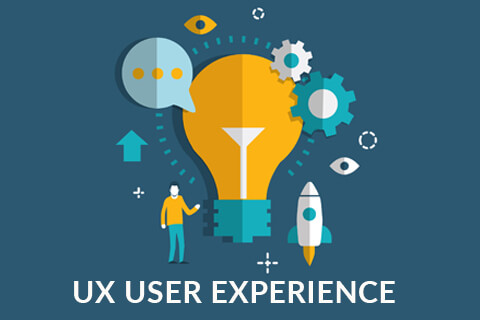 UX refers to the user experience while interacting with your product or service. And while this can apply to a physical product's look and feel, it also relates to your website visitor. How does it make your visitor feel while looking through your website? Is he or she able to conduct the desired task efficiently? It can be as simple as filling out a contact form or placing an order for a product or service. The goal of the UX designer is to create a seamless, easy-to-navigate, and overall pleasant experience for the user.
UX designers often combine market research, product or service attributes, strategy, and design to accomplish the main goal– a conversion, which means selling your product or service. A good web design company knows and practices this.
UI refers to the visual design of a product, unlike UX, which is more about a visitor's journey to find a solution to a problem. UI will come into play when a visitor navigates your website. How is the look and style of the visual elements, buttons, graphics, colors, and typography, to name a few?
While independent of each other regarding their accomplishments, UX and UI go hand in hand. The UI design is partly developed by the information provided by UI research.
Working these disciplines into a web project will help create a unique customer experience immensely. Another reason Slocum, a web design company, emphasizes how important it is do embed this practice into the design process.
On Webpage Optimization – SEO
Building Custom WordPress web pages is essential, but that alone won't guarantee that users will find them on a search. Optimizing webpages pages is the only way to know for sure; any good web design company knows search engine optimization is critical.
Here at Slocum Studio, we have experience building highly optimized web pages that far outperform those that are not, achieving a much higher page rank. We offer this service when developing and designing websites or as a stand-alone service.
Keyword research is needed to determine what visitors are searching for in terms of phrases (search terms) they use to search.
Slapping a website together won't work in today's online market. There are now millions of websites; you must do everything right if you want yours found. Design, content, and SEO are all critical elements.
Everyone thinks getting content together for their web pages is a no-brainer. But to be honest, it can be a daunting task.
Exceptionally few clients in our experience can provide all the content needed for their websites, especially more extensive sites, not to mention blog posts! Not only do you need to consider what to write about, but you need to be sure it's appropriately keyworded so that the page ranks on Google.
Slocum Studio offers complete writing services, both content and copywriting. Having great content on your website is a critical element if you want your website to be found online.
We Design and Development Woocommerce Websites

Slocum Studio believes in enhancing the user's shopping experience. The same good practice standards apply to Woo Commerce shopping sites meaning, keywording, optimization, and great readable content.
WooCommerce powers nearly 25% of the online market. That translates to millions of WooCommerce websites. As a leading web design company building a shopping site with great UX and UI is what we do and recommend.