Our Web Developers are WORDPRESS Problem Solvers!
Building and maintaining an online presence is key to many success stories today, regardless of industry. Many businesses and entrepreneurs are missing out on virtually unlimited potential opportunities for revenue generation, growth, and scaling. WordPress Website Development is the place to start.
Why stay stuck with an underperforming (or non-existent) website when there are so many people online in the world today that may be looking for your product or service?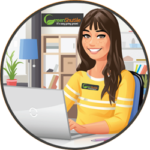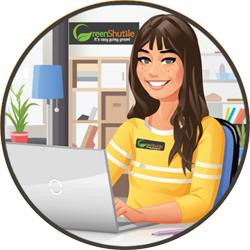 We recently had our entire website redone using Slocum Design Studios. I am the business owner. I gave Mark and the good folks at Slocum high-level specs on what we wanted. Conceptual "look and feel" stuff and asked them to take it from there .. a huge leap of faith. I got very few calls during the process, and the results exceeded our expectations. We would recommend Slocum Studios without hesitation for your website and system needs.
Dean Athanas, Owner
The Green Shuttle
While it is not logical to avoid change and the ability to grow, many business owners are too scared to enter the digital realm, leaving many possible opportunities to slip away.
Not only can we help you to update the design and overall performance of your layout, but we can help you to develop and bring any vision you have for it to fruition. Let us turn your vision into a reality with a web presence that will impress prospective customers and potential business associates.
Slow and Outdated Website?
Do you have a slow and outdated website? Is your website underperforming? Is the loading time of your website turning visitors and prospective customers away? You may need some WordPress Website Development help!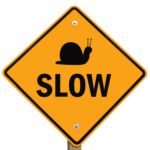 A slow and outdated website will not only turn visitors away, but it will also stunt your business's potential to grow and scale. According to Stanford Web Credibility Research, 75% of users judge a company's overall trustworthiness off of the first impression they get from its website. A user will likely seek an alternate source if your website fails to load or is significantly delayed.
The root causes of a slow and outdated website typically include outdated plugins, design, coding, or a combination. With website and programming standards constantly evolving for security purposes, always updating your website is more important than ever. You should not have to live with competitive disadvantages that come with a slow and/or outdated website, and with our help, you won't!
WordPress Website Development
We pride ourselves on the commitment we give to each of our clients. To ensure you get the best website possible, seek a web developer with a genuine interest in your company, goals, and overall mission.
Search for a web developer that focuses on your needs and researches your competitors to help keep you a step ahead of the rest.
Work with a web developer with an extensive website management history and a strong positive professional reputation. At Slocum Studios, we always put quality assurance first for our clients.
WordPress Websites are Reliable
Using WordPress as your chosen CMS or Content Management System is one of the quickest ways to build credibility with your online image and reputation. Companies, both big and small, put their trust in WordPress-powered sites. WordPress is robust, extensive, and free for personal and commercial use, making it one of the most attractive CMS solutions on the market today.
According to WordPress.com itself, the following corporations currently use WordPress for their official websites and/or blogs:
CNN
Sony
UPS, and more
WordPress is much bigger than a simple template or layout, as it provides full customization options and thousands of plugins, widgets, and more. WordPress is optimal for traditional blogs, portfolios, and even eCommerce storefronts with WooCommerce. When building a WordPress layout from scratch, it is important to do so within the WordPress framework to ensure your website does not begin loading slower than usual.
Hiring a WordPress developer ultimately means receiving a much higher quality site coded properly and optimized for speed with WordPress. When working with a web developer with extensive WordPress experience, it is much easier to implement changes and customized features while mitigating the risk of "breaking" your website or causing it to slow down. Keeping your website up and running at optimal speeds at all times is imperative for any professional or business owner in today's world.
Slocum Studio is the Trusted Choice
Finding a trustworthy web developer is not always easy, especially if you are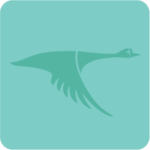 new to the digital realm or building your own website. Slocum Studios has been in the web development business for over 12 years, with extensive experience in WordPress development. We help each of our clients from start to finish when it comes to building the websites of their dreams. Over the years, we have helped hundreds of clients turn their website visions into reality.
All of our websites are high-performing, appealing, relevant, and effective. Just see our work here!
Whether you are interested in launching a website to showcase your skills and talents or if you are looking for a way to expand the presence of your business online, we can help. We've developed WordPress websites for clients in New Bedford, MA, Fall River, MA, south coast Massachusetts, across the United States, and internationally.
Schedule a Discovery Session
"*" indicates required fields
Contact us today to learn more about our website development services and how we can help bring your vision to life!