Build it on WordPress
Slocum Studio is positioned to work with your team to achieve a finely tuned WordPress solution that meets your needs. We're located just south of Boston, MA, and we work with clients all over the US.
Slocum Design Studio is located in the Historic  District of Russells Mills Village, on the second floor of the Saltmarsh Pottery Building. This 1913 School House combines both old and new with its maple hardwood floors, 11-foot high ceilings, and white skim-coated walls.
Our skilled user experience-driven development team is backed by web marketing and business development specialists that marry the perfect solution for your next project.
In addition to developing and designing WordPress websites, we can write copy and content for your website. We have SEO plans available to get you up and running in a few months.
As WordPress increasingly powers more of the web, many organizations are relying on the content management system to drive healthy ROI in key areas:
Web applications
Marketing and brochure sites
E-commerce solutions
Membership platforms
E-learning devices
Mobile experiences
Social Communities
Custom WordPress development
Your concerns are our concerns
Every project begins with the same concerns, and we hear you:
What's the budget?
When is the launch date?
Where will the content come from?
Why are we building this?
We have developed an effective process to weed out the bloat of a web project and focus on what ultimately matters to our clients — data-driven results.
We stretch every dollar of your budget to maximize the return. Projects come in all shapes and sizes and were able to meet a variety of budget concerns. Success for Slocum Studio means launching a project that's done right the first time.
Support means a lot to us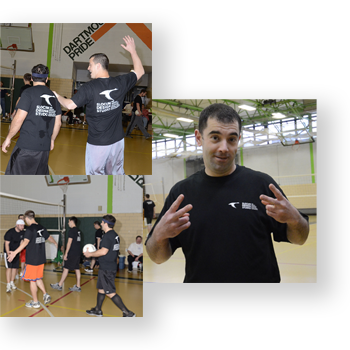 Support does mean a lot to us. Not only for our clients but for our community!
---
WordPress is a tremendous starting point for your organization, but it will not win the race for you.
Sites that are generating revenue and driving leads require continuous attention. Without responsive support, the pipeline to your bottom line can break. Slocum Studio backs projects with priority support, including:
Performance reports
Monthly monitoring of your WordPress site
Support contracts for custom development
SEO and web marketing strategy
Content & Copywriting
Theme and plugin evaluation
We want you to feel comfortable using WordPress while achieving the goals of your new website. A dedicated Slocum Studio Project Manager will guide you as you need assistance and engage with our support team to provide the help that you need.