Internet surfing is no longer for the casual user. Businesses understand the potential of the internet—it's an excellent source for customers looking for your products or services and can help build your brand. Helping you achieve online success is why we wrote this post— 6 Types of Boston Website Designing Services. Slocum Studio is located just south of Boston, MA.
Web Designers Boston: Crafting Exceptional Online Experiences
1. The Art and Science of Web Design
Web design is an intricate balance of aesthetics, functionality, and user experience. In Boston, a city known for its innovation and creativity, web designers play a vital role in shaping the digital landscape. These professionals possess a diverse skill set that blends visual design, coding proficiency, and a deep understanding of user behavior.
Slocum Studio designs and develops web solutions for clients in the Boston area.
2. Creating Engaging User Interfaces
Web designers in Boston excel at creating user interfaces (UI) that captivate visitors and enhance their online interactions. They employ various techniques, such as responsive design, intuitive navigation, and eye-catching visuals, to deliver a seamless browsing experience. Every UI aspect is carefully crafted to engage and delight users, from selecting color schemes to designing intuitive layouts. But to convert new customers and clients, you need a well-structured website. And not all website designing services are created equal.
Don't fall into the pitfalls of using amateur web design or a DIY website builder; if you think you are saving money, you are not, at least not in the long run. Instead, you'll want to let the real professionals do the work. But how can you find an exemplary website design service for your Boston business?
Creating a beautiful website that converts clients isn't simple. Professional website design agencies have years of experience creating exceptional sites. They'll craft a beautiful website that drives targeted traffic to your site, among other benefits.
Do you have a project in mind? Give us a call: 857-400-8959
3. User-Centered Design Approach
At the heart of web design in Boston lies a user-centered approach. Web designers prioritize understanding the target audience, their preferences, and their needs. Through user research, they gain valuable insights that drive the decision-making process, resulting in websites that resonate with the intended users. This approach ensures the design meets user expectations, increasing user satisfaction and conversion rates.
4. Merging Design and Development
Web design and development go hand in hand; in Boston, these disciplines harmoniously collaborate to create exceptional websites. Web designers collaborate closely with web developers, seamlessly merging their creative vision with technical implementation. This collaboration allows for a seamless transition from design to development, resulting in visually appealing and functionally robust websites.
5. Web Designers work with Web Developers
The collaboration between web designers and developers in Boston fosters a synergistic environment where innovation thrives. Web designers bring their creative concepts and visual expertise, while web developers contribute their coding skills and technical knowledge. This partnership ensures the final product looks stunning and performs optimally across various devices and platforms.
6. Leveraging the Power of Digital Marketing
Web designers in Boston understand the importance of integrating digital marketing strategies into their design process. They utilize SEO-friendly design practices, incorporate compelling call-to-actions, and optimize websites for conversions. By considering these factors, web designers create websites that attract visitors and guide them through a seamless user journey, increasing brand visibility and business growth.
7. Responsive and Mobile-First Design
With the increasing use of smartphones and tablets, web designers in Boston prioritize responsive and mobile-first design principles. They ensure that websites adapt flawlessly to different screen sizes and resolutions, providing an optimal viewing experience across all devices. By embracing mobile-first design, web designers create websites accessible to a wider audience and improve overall user satisfaction.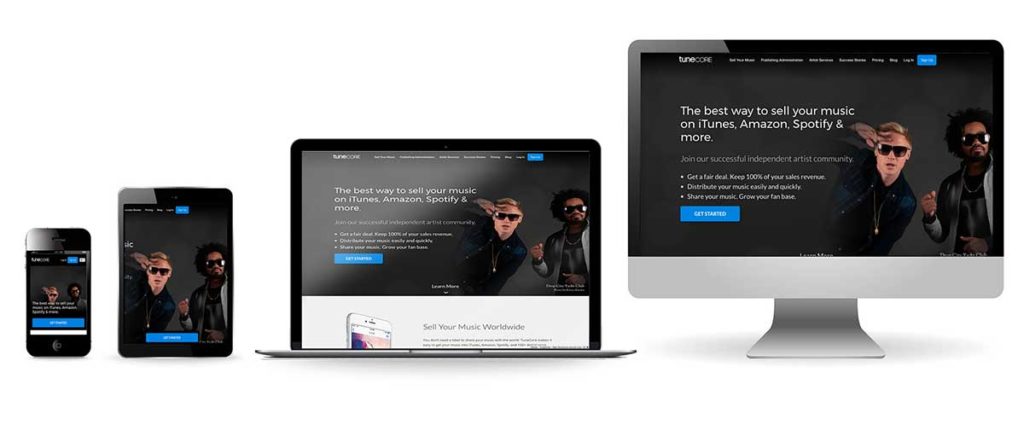 It used to be that websites needed to be designed based on device usage.
You would have required multiple website versions to appear on different devices. So, for example, you would need one for desktop and laptop computers, one for widescreen smartphones, and one for smaller phones like Blackberries.
However, responsive website design has removed the need to make several sites. Responsive design is about creating a site that modifies itself based on the shape and size of the screen.
A responsive web developer will design your site consistently to be beautiful and easy to navigate on any device.
Responsive web design finds its way into many website designer services because all developers know the importance of multi-device compatibility. So every developer you find will likely offer this service.
8. Enhancing User Experience with UX Design
User experience (UX) design is a critical aspect of web design in Boston. Web designers pay meticulous attention to every detail, from wireframing and prototyping to usability testing. By mapping out user journeys and optimizing interactions, they create websites that are intuitive, accessible, and enjoyable to navigate. This emphasis on UX design leads to higher user engagement and increased conversions.
9. Boston's Hub for Web Design Excellence
In Boston, web design agencies such as Slocum Design Studio contribute to the city's reputation as a hub for web design excellence. Their expertise in web design, web development, and digital marketing shapes the online presence of businesses, organizations, and individuals. Whether it's a sleek e-commerce site, a corporate portal, or a personal blog, web designers in Boston have the skills and creativity to bring visions to life.
Have a question? Give us a call: 857-400-8959
---
Landing and Squeeze Page Design
Landing and Squeeze page, what are the reasons behind them?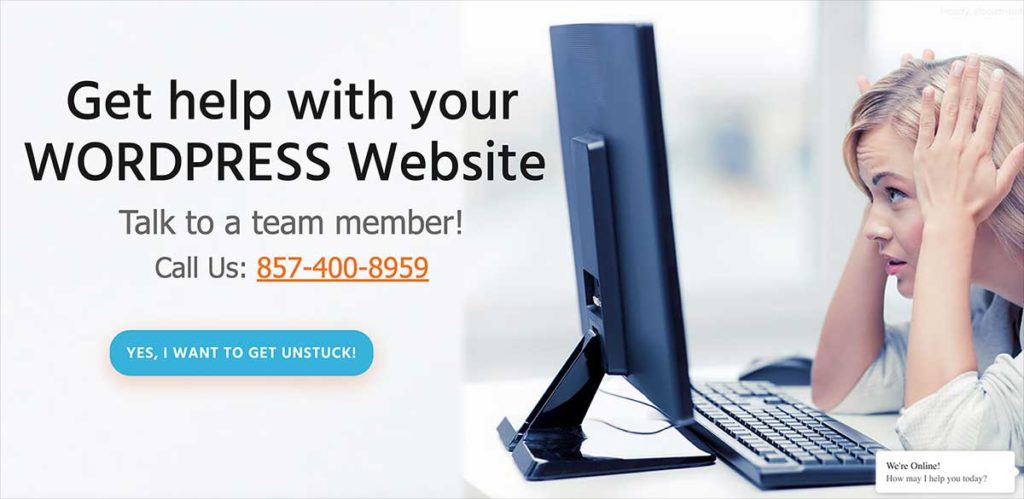 A landing page is usually a one-page standalone design. The goal is to convert viewers into buyers. Or on what you feel is essential, such as a sale, the viewer's email, or directing them to a page.
The squeeze page's goal is to collect information: user name, email address, or anything you deem necessary.
Squeeze pages show off a product or service. Squeeze pages need to be clean and straightforward. Simplicity is the key, your not looking to complicate the page with many visuals or content.
Squeeze and Landing pages are similar because they require research for good header titles. Headers and visuals need to be an appealing call to action. It's not easy to distinguish between a squeeze and a landing page.
Landing pages exist solely to capture visitors' information, usually through a form on the page.
Capturing visitor information is also the mission of a squeeze page. So a squeeze page is a specific type of landing page. Both pages aim to get website visitors to fill out the forms.
To Recap, squeeze pages are landing pages, but not all landing pages are squeeze pages. For example, a squeeze page in a blog post or even a popup is typical. Not so for a landing page.
So which should you choose, a landing page or a Squeeze page?
As you have read, landing and squeeze pages are very similar; your needs and objectives should tell you which one to choose. If your goal is to collect names and email addresses for campaigns, we have shown this to be your best choice. If you're planning a Google Ad or Facebook campaign, you may be looking for a conversion funnel– wanting to make a sale on the same page. In that case, a landing page may be a good choice for you.
Web Design and Content Marketing Services
When it comes to digital marketing, website development is the first step. Next, you'll want to publish new content on that site over time and direct visitors to it from other places. Places like your Facebook, Twitter, LinkedIn, or YouTube accounts, to name a few.
For that reason, many web development agencies also provide content marketing services.
Content marketing is any marketing strategy that involves giving away useful or entertaining information to get attention and customers.
Common examples are publishing blog posts, writing tweets, and making short videos for Instagram.
Why you want and need a blog
A blog or media page is an essential component of a website. It's what keeps the site active and ranking. Incorporating a blog post on your website is critical to keep your site fresh and relevant.
Websites that have rarely updated pages will not rank well on Google. A blog or news section is the heartbeat of your website.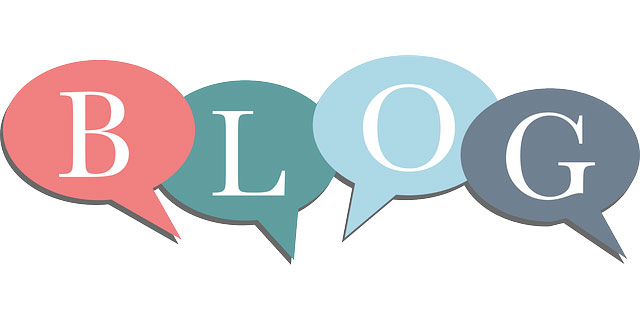 Think of a blog as a library where you (used to go) to get information; now you Google it! What comes up on the Google search, maybe your blog page if the search terms match your blog title.
The point is that blogs help you communicate with potential clients and explain your product or service. And it can help in confirming your website a creditable.
Custom WordPress Development
You've no doubt heard of WordPress. You probably come across it daily because it powers nearly 40 percent of the world's websites.
You can publish new content and update information easily through the WordPress editor with a WordPress site. That means you don't have to fall back on a developer whenever you need to update your site.
However, most WordPress users only have a few website themes when choosing a web design.
Themes are pre-designed websites that you can customize with the WordPress editor. But that customization is limited, which means many WordPress sites look the same.
However, you can hire a WordPress developer to customize a customized theme. Your site will stand out as you use WordPress's features.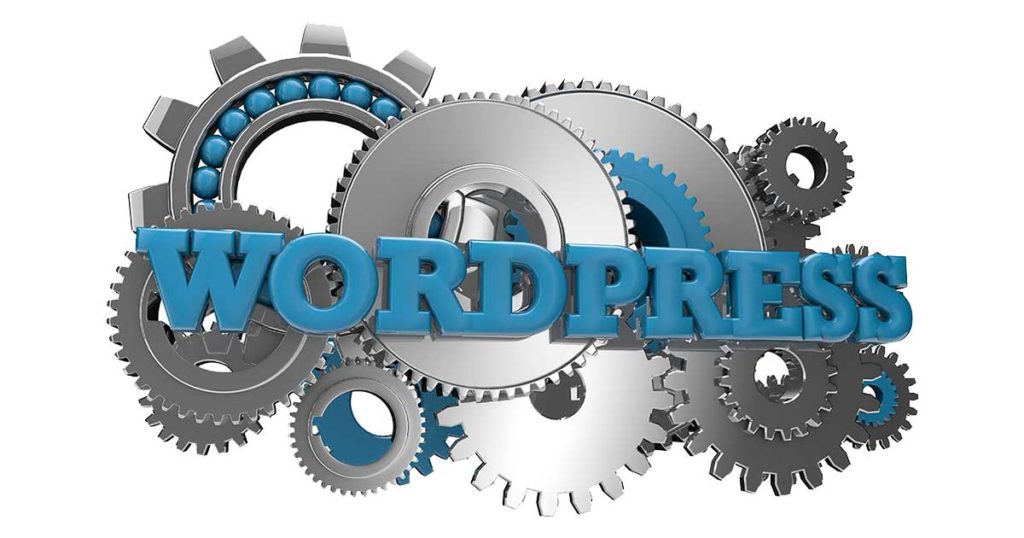 Designing a website to compliment your brand is critical if you want your online web assets to stand out and look credible. Fonts, colors, and graphics are all components of great design.
Other examples of where you might need a web developer are a membership website or a website requiring data development. Some membership websites require logic and the skills of Web developers to code into the website's backend.

E-Commerce Website Design
E-commerce web development is the creation of websites for e-commerce businesses.
Some of our clients ask to build their e-commerce website from the ground up. Others are content with us customizing a WordPress theme to fit their brand. Both are fine for selling a catalog of products and or services. There is no wrong or right method, and both can perform exceptionally well.
Product pages, customer reviews, and shopping carts are unique features built into e-commerce websites.
Having clean, well-designed product pages can make or break a shopping site. Graphics, content, and imagery are essential elements of a shopping page.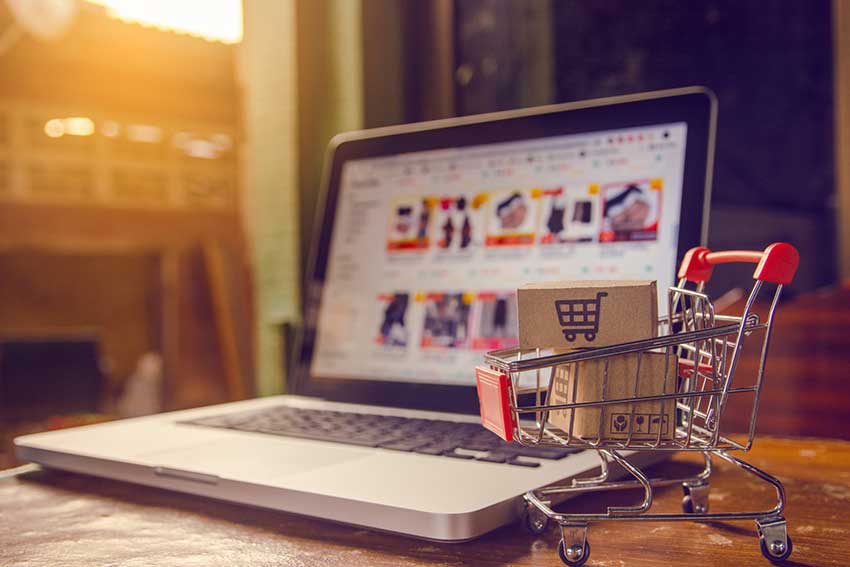 You'll want your product or services found, so look for good keywords and content optimization.
Another point to consider is the usage of tabs on the product pages. Page tabs like a description of the product, reviews on the product, and specifications help the visitor make choices. And you get to sell more products!
If you're running a business that sells more than several products, you'll probably want to set up an e-commerce site to connect with customers. It's best to find a developer specializing in this if you need it.
Website Redesign Services
Website redesign is all about taking a site you already own and making it better.
Whether you're improving its look and feel, making it more secure, or updating old content, a website redesign is essential for established sites that have been around for a while.
Most web design agencies will probably be willing to redesign your existing website for you, although some will likely want to build a new site for you from the ground up.
Have a question? Give us a call: 857-400-8959
Get Online With Slocum Studio Website Designing Services
You are now familiar with the six types of Boston website designing services. Now, it's time to decide: what are your business's best website design services?
Your online presence isn't something you can afford to do halfheartedly.
You need to work with the best to get the results you deserve.
That's where Slocum Studio comes in. Whether you want a great WordPress site or help with your digital marketing, SEO, or content writing, we have a comprehensive range of services to get you online and find your ideal audience. Contact us to learn more.
Blog posting allows you to share your opinions on nearly any topic, including information about your business or organization and its services.
Stay connected
We're always hard at work putting out new content covering WordPress, marketing, and SEO news. Stay connected with us 100% spam FREE.