If you want a website for your business, the best thing to do is hire a professional website developer. Better yet a WordPress website development company– but you decide. We hope you enjoy this blog post on the 7 Benefits of Hiring a WordPress Website Development Company. Read on!
There are currently more than 455 million websites running on WordPress.
Many individuals and businesses use WordPress due to the range of benefits. Building a WordPress site, however, is no easy task. It takes a lot of skill and knowledge, so it's not something anyone can do.
1. WordPress Development
While you may be an expert in your industry, web development is probably not one of them. However, employees at a WordPress website development company are experts in web development and design. They know what goes into creating a website and how to get things up and running.
Web development involves complicated languages such as HTML, CSS, and PHP, which are essentially impossible to understand for someone that hasn't worked with them before. A web developer can quickly build solutions to problems with these languages related to the functionality of a website, both in the front and backend.
Having access to a skilled developer is almost necessary for this day and age. Many websites require higher skill sets, such as large WooCommerce, membership, and data sites. And some projects require hands-on coding skills over a long period. And knowledge of plugins.
We mention WooCommerce because this generally requires a deeper dive into functionality while needing the aesthetics of a great web design. WooCommerce websites are tasked with building trust while creating a great user experience. Building out a more robust shopping website will require a strong knowledge on the part of the web developer.
Often plugins (which are snippets of code) can be beneficial, offering complex solutions for a better user experience. WordPress functions with plugins; knowing which ones to use and how to enhance them is another essential skill. Read 7 Essential WordPress Plugins Your Business Needs.
Sometimes there is a need to modify a plugin; this is where a skilled developer comes in. The developer can handle all design and development steps to give you the website you want.
They may also be able to add features that you didn't even know existed to help make your website stand out from the competition. This is what makes this post 7 Benefits of Hiring a WordPress Website Development Company good to know. The following points will be helpful in guiding you to make good decisions.
While not all web developers are good website designers, a good WordPress Development company should employ web designers. These two skill sets are not always inclusive. So it is essential to ask before starting a project.
2. Security
When creating a website for your business, you need to be very careful with online security. If your website stores any employee or customer details, it's imperative that people can't access these without permission.
There should be a confidentiality agreement between yourself and the developer throughout the web development process to ensure they are protective of your data. They will also make sure anything important is stored securely.
Also important is the security of data collected from visitors on the new website. The law requires you to supply a privacy statement about how the data is collected and maintained. Membership and eCommerce sites are subject to these requirements.
Another item to consider is an SSL certificate. An SSL certificate provides security for online communications. It's code installed on your web server that enables an encrypted connection. We recommend getting an SSL certificate for your website.
And considering installing some cyber security plugins. The WP Cerber Security, Antispam & Malware Scan is a good choice. It defends WordPress against hacker attacks, spam, trojans, and malware. Mitigates brute-force attacks by limiting the number of login attempts through the login form, XML-RPC / REST API requests, or auth cookies.` And the free version is loaded with features.
To ensure everything is safe, you want to go with a reliable development company like Slocum Studio.
3. WordPress Web Design
When people visit your website, they should know that it's yours.
Creating a solid brand identity is essential. Everything should flow perfectly throughout the website—logo on all the pages and colors and graphics that reflect brand synergy.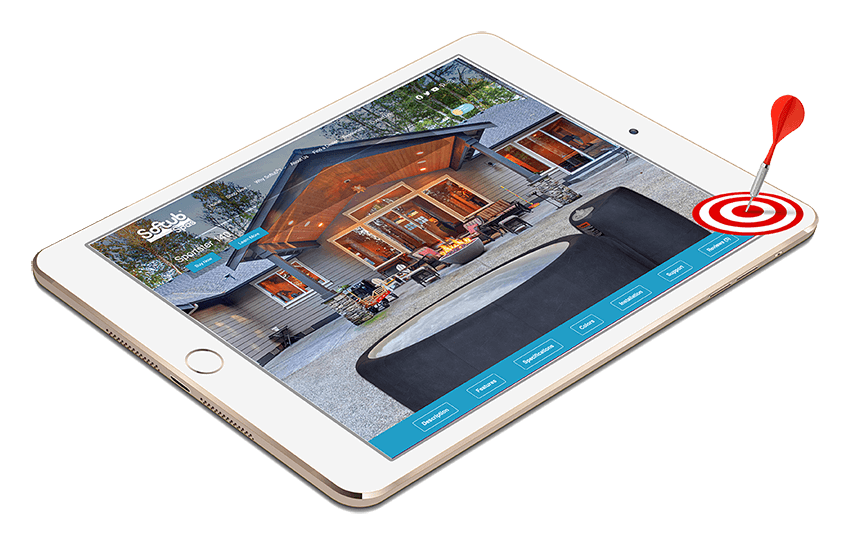 A Great design increases sales and enhances the shopping experience–
A developer with solid web design skills will have no trouble doing this. Help from a good designer can only make your website better.
WordPress offers many customization options as you can add themes, features, designs, and plugins to your site as you see fit.
Gutenberg, developed by WordPress, is a block editor; page builders have offered this feature for years. Big brands, such as Beaver Builder, Elementor, Divi, and more, make it possible to customize a website to look professional.
Your developer can work with these products to make everything match your brand image and make the site pop. There is no excuse for not having a professional-looking website. As you read through the 7 Benefits of Hiring a WordPress Website Development Company you will start to see how to build a good foundation for your website project.

4. Web Maintenance & Technical Support
Once a website is up and running, that doesn't mean the work is done. Various aspects of a WordPress site will require regular updates, customization, and maintenance, and this will be difficult for someone who doesn't know what they're doing.
Once a developer has finished your site, they can still take care of any ongoing maintenance. That means ensuring all plugins are up to date, all extra features continue functioning correctly, and security risks are taken care of.
With time you will likely want to make changes to your website, and depending on the nature of your business, this could be quite often.
Having a developer to help you with this makes things a lot easier.
You may want to make edits from time to time yourself. The developer can teach you how to keep your website functioning and up to date.
5. Quality of Work
You have read that there are many tools available that you can use to build a website.
Some are even suitable for DIY(do it yourself) people with little to no experience in web design. The problem with these powerful tools is that they're often complicated to learn, and the website you end up with isn't likely to be very impressive.
You can trust a web design company to deliver a quality site designed and developed to high-quality standards. The industry terms this as the best practices. These are known as the standards of quality.
Hiring a professional website development company is ideal if you have deadlines to meet and need your website with a strong e-commerce component. .
An important thing to remember is communication with your developer. The more information you can share with them, the better. Look for a contract or MOU where all the terms are spelled out, and you know what you're getting.
6. Hiring Flexibility
When your at the point you decide you want a website, your business will probably still be pretty new. Some companies, however, are already quite sizable by the time they go online. If this is you, be sure to choose your developer carefully.
If you go with a freelance web developer, their services might be set, limiting the usefulness and skillsets. Most often, freelancers work alone. Not to say this is the wrong choice and maybe fine for a small project.
With a website development company, they can often scale their services to fit your needs more precisely. Most employ designers, developers, SEO, people, etc. Or they have a sizeable pool of contractors they can draw from.
7. SEO

One of your website's most essential tasks is to show up on organic searches. Organic means not paying for a PPC service like Google Adwords, Facebook, and similar services. Building a website with good SEO from the start will pay off big time down the road. Read our article Blogging and SEO the nuts and bolts.
Many people go straight to Google or another search engine when looking for a product or service. Paid ads appear at the top of the page; there is no way around it (if you want to appear there, you need to pay for a PPC campaign). A website with solid SEO will often show just below the paid ads.
Having good SEO (search engine optimization) will help your search engine ranking and make a massive difference in traffic to your website.
Should you consider paying for SEO services? If you own a shopping website or offer a service, you will want good SEO. Or pay for a PPC campaign; not doing any of these will result in your website not being found online. At least not for most search terms.
Local SEO is also a huge factor for businesses trying to have a more significant impact in their local communities. A small company in the Boston area would benefit significantly from a Boston web design company's services.
Slocum Studio can optimize your site so that people in the nearby area searching for the products or services you offer will find your website.
After all, you're not making a website for its sake; you want your website to generate income– it's an investment. Why would you think less of your website than a physical store? Many online shopping and services websites far outsell their physical stores.
Do You Need Professional WordPress Website Development?
Unless you already have a good amount of skill in terms of WordPress website development, it's a good idea to hire a company to create your website.
The team at Slocum Studio has the experience and skills needed to build you the perfect website for your brand. There is no charge for a discovery session!
We also offer assistance with marketing strategies, brand positioning, SEO, etc. If you have any questions about our services, click here to contact us today. We hope you enjoyed our post 7 Benefits of Hiring a WordPress Website Development Company. Please leave a comment below, we would be happy to respond.