Its ease of use and the ability to be customized is partially responsible for this massive level of popularity, including packaged snippets of code. We're talking about plugins and how some enhance the user's experience. Today's article explains the 7 Essential WordPress Plugins Your Business Website needs.
Read on as we tell you what WordPress plugins are and list the seven essential ones for your website.
Site index- tap the number to go down to the subject line
What Are WordPress Plugins?
A WordPress plugin is a small snippet of software called code that plugs into your website. Plugins provide your website with unique functionality and help enhance the user's experience.
There are thousands of plugins that can provide unlimited functionality. Some are free, and some you need to purchase. Software developers make them to solve complex problems and complete tasks.
It is their use that is partly responsible for the success of WordPress as a content management system. You can start a WordPress website, use a few plugins, and have your site as a fully functioning business or store in very little time.
Conversely, you may wish to turn your website into an entertaining blog with embedded content and videos. All is possible with plugins.
The good and bad about plugins
We mentioned above that plugins are code snippets connecting to your website. Choosing the right one can be a daunting task with over 50,000 plugins in the WordPress plugin directory.
Plugin Ratings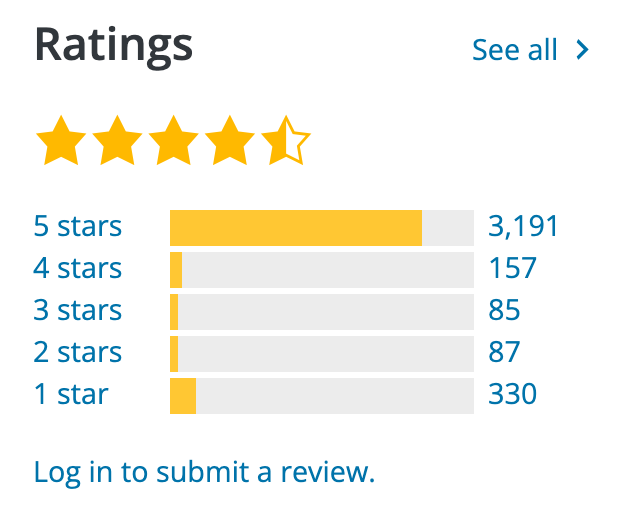 Like Amazon reviews, you can see reviews on WordPress plugins at WordPress.org. Generally, the more five-star ratings, the better.
The same applies when investigating whether the plugin is up to date or updated? You can get this report on the same website that the reviews are on. Look for the number of installations, another key indicator.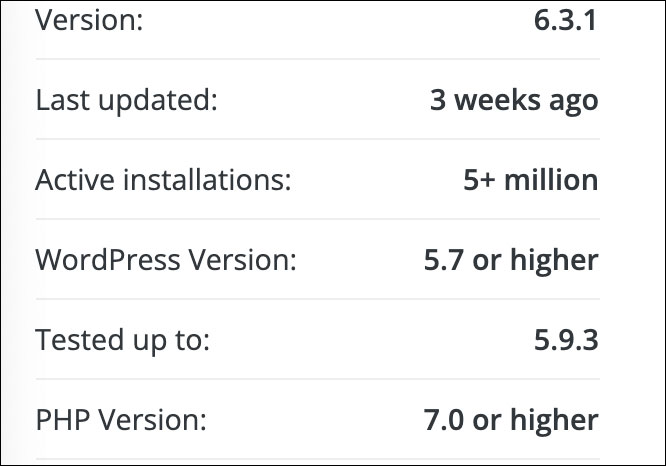 Why do plugins stop working?
At some point in time, every WordPress user will experience a plugin that stops working. Usually, this happens due to some incompatibility, be the plugins versions or WordPress itself. The best you can do is make sure the plugin is updated regularly. (We will address how to fix plugin issues in another post).
The Types of plugins
1. Analytics Plugin
Analytics allow you to look at the traffic coming to your website in statistical formats.
It tells you where traffic is coming from and what keywords prove popular. You can use this information to optimize your website. Changes can increase traffic, subscribers, and revenue.
Google itself has its analytics program. However, you need to log on to their platform to get the information. Google Analytics is a free tool. What is nice about this program is that you can learn detailed information about your visitors.
You will see the demographics of your visitors
See what posts or pages rank the highest
See how they find your website
Even real-time stats as to what is happening now
See you inbound and outbound links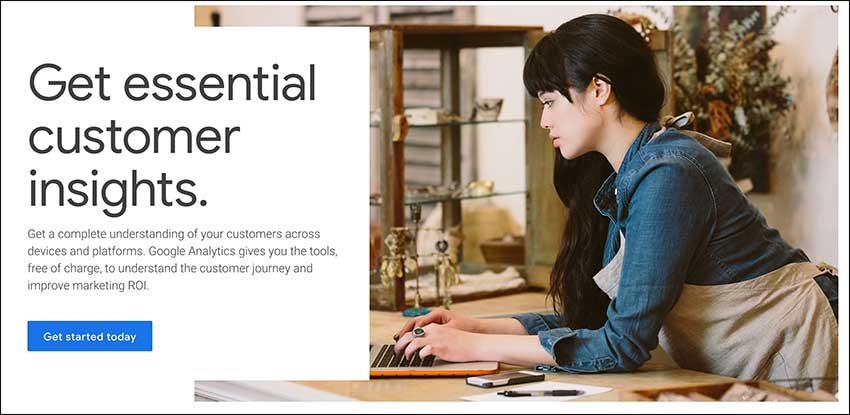 Should you add tracking code manually or use a plugin?
When setting up Google Analytics online, they suggest using a plugin to install a tracking code on your website.
Installing the Google Analytics plugin or Monster Insights helps establish a tracking ID on your web pages. Adding Google analytics without the plugin may confuse you as you need to add some tracking code in your website's header.
There is a long list of analytic plugins, but some of the more popular ones are that we have used are:
MonsterInsights – Free | Premium: from $99
Crazy Egg – $9 per month
GA Google Analytics Free | Premium: from $15, one-off
Jetpack by WordPress.com Free | Premium: from $5 per month
HubSpot – Free/Paid
2. Contact Form
A contact form plugin lets you capture the details of anyone who visits your site. You can then build an email list of engaged clients who want to hear from your brand. This makes it easier to entice them with special offers and build lasting client and customer relationships.
A contact form will either provide a small space on your website (a widget) or present a pop-up box. You can choose the information you ask the visitor to submit. At the least, you will want their email address, but names and other demographics may also be applicable.
Data capture and storage laws are now becoming strict, and you may face problems if you don't comply with them. Make sure you invest in a plugin that helps you capture information and abide by these changes.
Unlike other plugin specialty groups, there aren't too many contact form plugins to choose from for your website.
Gravity Forms Basic License $59 per year.
Ninja Forms There is a free version of Ninja Forms. And there is a paid premium version that allows you much more flexibility.
WP Forms Offers a free version; the one license basic version that allows you to do more costs 39.50 per year.
Contact Form 7 This is a free plugin.
We have used almost all of these but favor Gravity Forms and WP Forms.
The gravity form is a powerful and expandable contact form. Unlike WP Forms, Gravity Forms does not have a free version. The free version of WP Forms is suitable if you do not need more complex form fields available with the paid version.
3. SEO

Search engine optimization (SEO) is optimizing a website to make it rank higher in search engines. A complicated process that is constantly changing and needs expert knowledge. It is hard to imagine any successful business websites that do not use quality SEO plugins to assist them.
There are too many SEO plugins to list, but we will list a few popular ones. Many smaller plugins may do individual SEO tasks. However, the most popular all-in-one is Yoast SEO. Part of its appeal is that it actively suggests how you can improve, ranking your progress using easy-to-understand traffic light signals.
All in One SEO for WordPress (AIOSEO) is Used by over 3 Million, and it is undoubtedly one of the most popular plugins for WordPress. They offer a free version with basic features, but you will find more robust features on the paid versions.
Yoast SEO We use this plugin quite often; it allows you to optimize your WordPress website for search engines. It also allows adding SEO titles to pages and posts.
Google Search Console is More of a tool than a plugin. It will alert you if Google cannot crawl your website and give you tips on how and fix the errors. The best part is that it shows you which keywords your site is ranking for, impressions, etc.
Google Keyword Planner is More of a tool than a plugin; it allows you to generate your keyword ideas right within Google.
You can use keywords suggestions as titles or words on your blog posts or pages. It's free and powerful.
MonsterInsights there is a free version of this plugin called monster insights Lite. We mentioned earlier that using the plugin allows you to install Google Analytics in WordPress easily.
ahrefs Keywords Explorer offers a free tool and a paid plan.
We use the pro version of Aherfs and find it very useful when analyzing client websites and researching keywords for blogging and page optimization.
In addition, there is an excellent free chrome SEO toolbar extension that gives you valuable SEO data on website pages and posts that you visit.
One last thing about Yoast SEO is when you're building out a blog or a page; their intuitive guide is right there at the bottom of the page. The plugin helps you optimize the page or post with a guide and explained bullet points. The more that goes green, the better the page optimization. We like this plugin, and it's excellent for beginners.

4.Security
One of the downsides to so many plugin options is that they can leave WordPress sites vulnerable to hackers. However, you can prevent any attacks with the proper security procedures and plugins. The 7 Essential WordPress Plugins Your Business needs article would not be complete without mentioning security plugins.
Security should always include a firewall and the provision of a website SSL certificate. You can cover any other vulnerabilities specific to the WordPress platform by adding a plugin. These can include the following:
Numerous plugins will provide protection. Consider the paid versions, as they will generally be more reliable and secure.
We use WP Cerber Security, Antispam & Malware Scan even the free version is loaded with features. It defends WordPress against hacker attacks, spam, trojans, and malware. Mitigates brute-force attacks by limiting the number of login attempts through the login form, XML-RPC / REST API requests, or auth cookies.
Some features you will love are the limited login attempts when logging in by IP address or entire subnet. You also get lock-out reports. Automatically detects and moves spam comments to trash or denies them completely. Immediately blocks an intruder IP when attempting to log in with a non-existent or prohibited username.
The paid version offers even more features, such as:
Cerber Security cloud Protection
Layered spam protection
Automated malware scans
Automated integrity checks
Rich GEO access rules
Professional support
The cost is $29/per quarter.
5. Membership Plugins
A membership plugin is not for every website. It allows you to restrict parts of your website to those who have become members of your group or community. They may access exclusive content and areas based on paid plans or subscriptions.
The benefit of this is that it allows you to monetize your website. Many also provide payment to be made securely and in several ways, such as PayPal, Stripe, and major credit cards. Websites with lots of educational content and courses work well with this type of WordPress development. Membership plugins are one of the 7 Essential WordPress Plugins Your Business Website needs.
Paid Membership Pro is a free plugin but offers more flexibility with any one of three paid plans.
6. Online Store
WooCommerce is arguably the best WordPress plugin to use when converting your website into an online store. It is straightforward to use and can be customized, meaning you can tailor it for any application or design you wish.
It starts with a free option, which is perfectly functional. However, you need to sign up for the paid plans when you want more. These can range from $10 a month for small sites to over $1000 for major ones.
SLOCUM STUDIO can help you build an online store! Call Us: 857-400-8959
If you are setting up an online store, it is essential. However, this will cover almost everything you could need. From payment to shipping and inventory, it can do it all.
As for WooCommerce, there are a ton of plugins available. Some increase the functionality of your store, and others enhance the visuals. It would be a very long post to explain them all in our article 7 Essential WordPress Plugins Your Business Website needs.
A few WooCommerce plugins we use here at Slocum
Custom Product Tabs for WooCommerce it's a plugin that cleans up product pages and consolidates tabs-helping you title tabs with descriptive names.
WooCommerce Customizer is a plugin that expands the number of adjustable settings without the need for custom code. This plug makes tasks easier with visual settings.
Checkout Field Editor often clients come to us asking for particular fields in the checkout module. The flexibility to add custom fields is convenient and powerful.
7. Push Notifications
Push notifications are one of the most high-quality sources of traffic. These messages pop up in a visitor's browser whenever you have news to share. Visitors are asked if they want to opt-in when visiting your website.
Essential push notification plugins will let you send messages to anyone who has accepted. More advanced ones may provide A/B testing, user segmentation, and goal tracking to increase your marketing efforts.
Kinsta takes a deep dive into free and paid WordPress push notification plugin solutions. Kinsta reviews ten push notification plugins; if you need more to compare, we are familiar with OneSignal and have listed it below.
OneSignal offers many features worth checking out. Over 100,000 developers use them, and they are 100% free. They use the data they aggregate to improve web and mobile experiences.
Installing Plugins
Now you know the essential WordPress plugins, get advice on which to buy. While many are easy to install, some may have incompatibility issues. See the paragraph above for the good and bad about plugins.
A trusted developer will help you with this.
Slocum Studio should be your first stop. We can turn your website into one that showcases your company and converts leads into profit. Contact our expert staff and let us transform your digital presence starting today. 
I hope our article 7 Essential WordPress Plugins Your Business Website needs helped you find some great plugins for you business. Do you have a favorite plugin that you have use for your business we would love to know!