I love talking about website performance metrics; after all, building a website or having one made for you is cool, but not so much if it's not getting traffic.
Building the website is the first step, much like building a boat to go fishing. You would be surprised at how many people think to build it, and they will come– Nope, not true. They will not come, not until you impliment and understand the following.
Do fish just jump into your boat? No, they don't, like a website, a boat is just a tool you need to catch fish. But you need to take care of the boat, the engine, the electrical, and all that stuff. Just like performance metrics on a website.
A boat is like a website both are tools you need to catch fish or visitors
Now get in the boat, and let's look at the first item in website performance metrics!
---
Page Load Time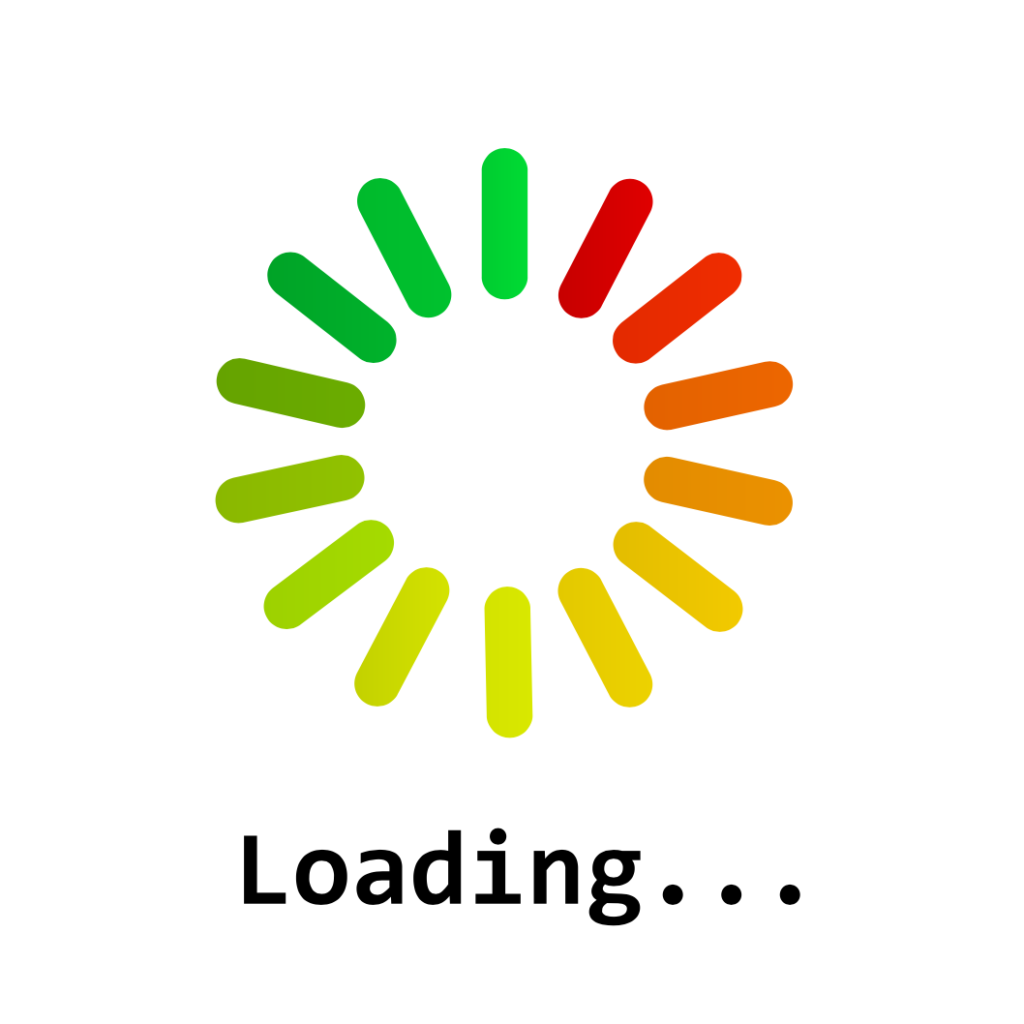 Or, what is called page load speed.
This measures how long it takes for a page on your website to load fully.
A slow-loading page can frustrate users and may cause them to leave your site.
Not only is this a big deal affecting your visitor's slow page loads can affect your ranking.
---
In January 2018, Google announced it would use page speed as a ranking factor for mobile searches as of July of that year.
Several factors can affect page load time, including the size of the page, the number of requests made to the server, and the server's speed.
You can use tools like Google PageSpeed Insights to test your page load time and get suggestions on how to improve it.
Server Response Time
This measures how long it takes for your server to respond to a request from a user. A slow response time can be caused by several factors, including high traffic, insufficient resources, or a poorly configured server.
You can use tools like WebPageTest to test your server response time and get suggestions for improving it.
Uptime
Uptime measures how often your website is available and accessible to users. A website that is down or unavailable is not doing its job.
Several factors can affect uptime, including server downtime, DNS issues, and network outages.
You can use tools like Pingdom to monitor your website's uptime and get alerts when it goes down.
Error Rates
Database error rates are the average number of problem requests compared to total requests is your error rate.
Your error rate measures how often users encounter errors when accessing your website.
Errors can be caused by several factors, including lousy code, server issues, or network problems.
Have a system administrator or developer check the server logs for errors and investigate any that are found.
Traffic
Traffic the word is what it does; it measures the amount of traffic your website receives. It's a result of page and post reviews on your website.
We recommend you share your posts on your social media accounts and email them to your customer base. The more your posts are shared and viewed, the more traffic your website receives. It's as simple as that.
We consider traffic a key indicator and one that you should watch closely.
A sudden decrease in traffic can indicate a problem, such as a drop in rankings or a technical issue.
Key Performance Indicators to Track for Sales
You'll want to track these key performance indicators if you're using your website to increase sales or generate more leads and sell more goods on your shopping website.. Tracking these will help you see how effectively your website achieves your sales goals.
1. Sales Volume
Sales volume measures the total number of sales made through your website. A sudden decrease in sales volume can indicate a problem, such as a drop in traffic or a change in consumer behavior.
You can use tools like Google Analytics to track your website's sales volume and get insights into where the sales are coming from and what caused any sudden changes.
2. Conversion Rate
The conversion rate measures the percentage of visitors to your website who make a purchase. A low conversion rate can indicate a problem, such as high prices, poor product imagery, lack of product or service details, or perceived quality.
It can also indicate losing ranking and having difficulty generating traffic.
If this is the case, you'll want to look at your page ranks to see where you're losing steam.
3. Shopping Cart Abandonment Rate
The abandonment rate measures the percentage of visitors who add items to their shopping cart but don't complete the purchase.
A high shopping cart abandonment rate can indicate a problem, such as a lengthy checkout process or shipping costs that are too high.
Check where your shopping cart abandonment rate is coming from so you can address the root cause.
4. Website Top Keywords
Monitoring the top keywords that bring visitors to your website will give you insights into what consumers are searching for.
If you see a sudden drop in traffic for a particular keyword, it could indicate that your website is no longer ranking for that keyword. And it would help if you ruled out a possible manual penalty.
If this is the case, Google will notify you through Google Search Console. There you can address the infraction of their guidelines. Yes, it can get complicated!
SEO tools like aHerfs and Semrush can help you identify lost keywords. But it would be best to go to Google Analytics and start your acquisition overview organic search there.
5. Bounce Rate
Bounce rate measures the percentage of visitors who leave your website after viewing only one page. A high bounce rate can indicate a problem, such as poor website design or irrelevant content.
SCHEDULE YOUR FREE DISCOVERY SESSION TODAY! CALL: 857-400-8959
---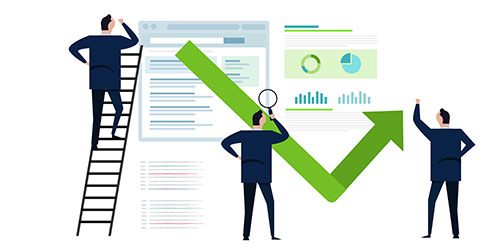 One method that might help lessen a high bounce rate is to include internal links to pages or posts relevant to the page a visitor is on.
---
Including internal links to other blog posts or pages has two immediate benefits.
It helps get page views to other pages and posts.
It may lead to better conversions.
It may help decrease your bounce rate.
The vital point to remember is will the link be relevant and the resource helpful to the visitor.
Check to see where your bounce rate is coming from and take steps to improve the user experience on your website.
Let the Experts Monitor Your Website Performance Metrics
These are just a few of the website performance metrics that you should be tracking. If you're unsure how to set up the tracking or don't have the time to do it yourself, consider hiring a website design and development team to monitor your site's performance.
They will track all of these metrics for you and send you alerts when there are sudden changes. This way, you can focus on running your business and leave the website monitoring to the experts.
When it comes to your website, don't take chances. Make sure you're tracking the correct performance metrics so you can identify any problems early and take action to fix them.
The professionals here at Slocum Studio know which metrics to track and can help you set up the tracking so you can focus on your business. Get started here to learn more about our services.
Before I go– a word about hackers!
I'm talking about the bad guys on the internet—the disrupters.
It is reported that over 30,000 websites get hacked every day. Your website can lessen its vulnerability if you know what to look for to keep it safe and performing at a high level.
So you might be asking, what does hacking do with my website's performance? It's pretty simple and the reason I mention it. If your website goes down due to hacking, it would be a performance issue.
It would be best if you weren't blindsided by hackers that can be easily uncovered by routine website maintenance. You might find these cyber security practices helpful reading.
Let me know what you think of this post and if you found it helpful!