Knowing your website analytics is important because it allows you to understand how visitors interact with your website and how effective your website is at achieving your goals. With website analytics, you can gain insights into a variety of data points, such as:
Traffic: You can track how many people are visiting your website, where they are coming from, and how long they are staying.
Audience: You can learn about your visitors' demographics, interests, and behavior to better understand who your audience is and how to target them.
Engagement: You can track how visitors interact with your website, such as which pages they visit, how long they stay on a page, and which links they click on.
Conversion: You can track how many visitors take a specific action on your website, such as making a purchase or filling out a form.
With this data, you can identify patterns and trends that will help you optimize your website for better performance. For example, suppose you notice that many visitors leave your website after visiting a particular page. In that case, you can investigate why that might be and make changes to improve engagement.
Additionally, website analytics can help you identify any technical issues impacting your website's performance, such as broken links or slow load times
. By monitoring your website's analytics, you can quickly identify and fix these problems to improve the user experience for your visitors.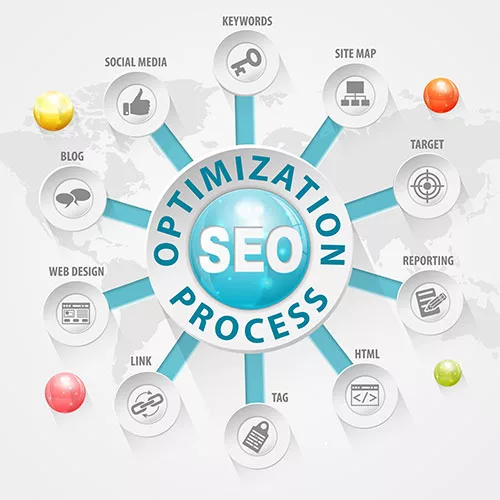 Overall, website analytics is a powerful tool that can help you understand how your website is performing, identify areas for improvement, and make data-driven decisions to improve the effectiveness of your website. With the right data, you can ensure that your website is meeting the needs of your target audience and driving conversions.
5 Leading factor tips using web analytics to improve conversions on your website.
Identify high-performing pages: Using web analytics, you can identify which pages on your website have the highest conversion rates and use this information to optimize other pages for better performance.
Improve the user experience: Use web analytics to track user behavior, such as click-through rates, time on site, and bounce rates, to identify areas of your website that may be confusing or difficult to navigate.
A/B test different elements: Use web analytics to test different elements of your website, such as headlines, images, and calls-to-action (CTAs), to see which versions perform best.
Monitor referral sources: Use web analytics to track where your website traffic is coming from, such as search engines, social media, or other websites, and optimize your marketing efforts accordingly.
Track and monitor goals: Use web analytics to set up and track specific goals for your website, such as form submissions, phone calls, or purchases, and use this data to optimize your website for better performance.
Conclusion
Not knowing your web analytics is like driving in the dark with no lights. It's impossible to know where your traffic is coming from or how long they are on a page. Many site owners assume people are coming but need to know how many there are.
You have invested time or money building your website, so why not know if it's working? If you need help with how to read the analytics or what to do about the results, you can call us, and we will help explain it to you.
Stay connected
We're always hard at work putting out new content covering WordPress, marketing, and SEO news. Stay connected with us 100% spam FREE.