Customer reviews are important to any web business because they can significantly impact potential customers' purchasing decisions.
I don't know about you, but I regularly read reviews on products and services before making a purchase. Reviews can also help boost your business reputation.
This Trend on Why customer reviews are important: and how to get them will help you round out your marketing efforts.
Here are a few reasons why customer reviews are so important:
Social proof: Customer reviews provide potential customers with proof that your products or services are trustworthy and reliable. When potential customers see that other people have had positive experiences with your business, they are more likely to trust your brand and make a purchase.
Credibility: Positive customer reviews can help establish your business as a credible and reputable source. You can build trust with potential customers by highlighting positive customer feedback, leading to increased conversions and sales.
Insights for improvement: Customer reviews can also provide valuable insights that can help you improve your products or services. By reading through reviews, you can identify common issues or complaints and take steps to address them.
SEO: Search engines like Google take into account customer reviews when it comes to ranking the website. So, having positive reviews can help you improve your search engine rankings and increase visibility.
Reputation management: Positive customer reviews can help you build a strong reputation for your business, while negative reviews can harm it. By monitoring and managing your reviews, you can ensure that potential customers see the best possible representation of your business.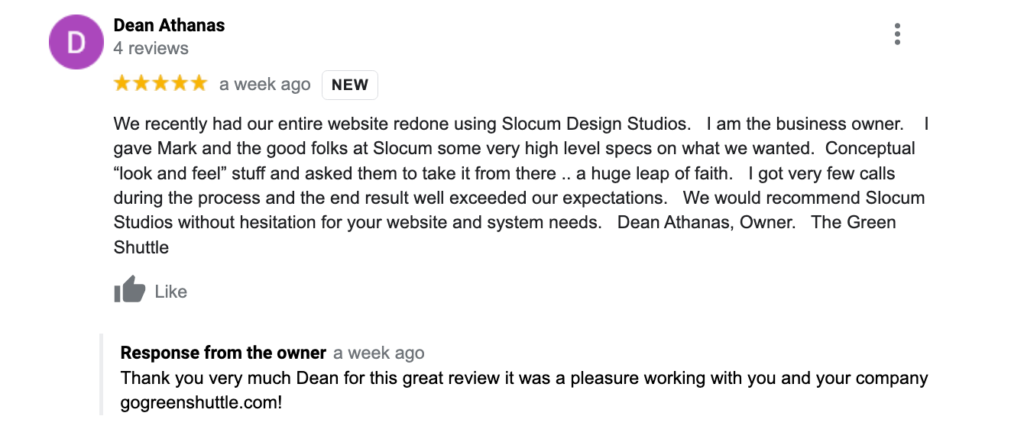 What is an example way to ask for a customer review?
Asking for customer reviews can be done in a variety of ways, but here is an example of a simple and effective way to ask for a review:
"We hope you enjoyed your experience with our products/services. We would really appreciate it if you could take a moment to share your feedback with us. Your opinion is valuable to us and will help us improve our products/services. Please leave a review by clicking the link below or visiting our website (insert website link). I appreciate your support!"
This message is clear and polite; it states the value of the review and how it will help, and it also gives the customer an easy way to leave a review. It's also a good idea to include a link to the review page or a form where the customer can leave feedback.
Another example could be sending an email after a customer has made a purchase, with a subject line like "We'd love to hear about your experience," The email's body would be similar to the example above.
It's also important to note that customer service and the customer experience must be good; otherwise, it would be hard to get positive reviews, and it's also important to respond to any positive or negative reviews to show that you care about customer feedback.
3 ways to get customer reviews
Email campaigns: Reach out to customers who have made a purchase on your website and ask them to leave a review. This can be done through automated email campaigns or manually sending follow-up emails.
On-site reviews: Implement a review system on your website that allows customers to leave reviews directly on the product or service page. This can be done through a third-party review platform or by building a custom review system.
Social media: Encourage customers to leave reviews on your social media pages, such as Facebook, Twitter, and Instagram. This can be done by responding to customer feedback and asking satisfied customers to leave a review.
Conclusion
In summary, customer reviews are an important aspect of any web business. They provide social proof, establish credibility, provide insights for improvement, and help with SEO and reputation management. Encouraging customers to leave reviews can benefit your business and help you make data-driven decisions to improve your products or services and drive growth.
Stay connected
We're always hard at work putting out new content covering WordPress, marketing, and SEO news. Stay connected with us 100% spam FREE.