Trust is among the top factors when it comes to customer satisfaction with digital experience. Moreover, it's one of the most powerful motivators for making a purchasing decision. 87% of customers take the reputation of the company into consideration when they're buying a product or service.
Given that 81% of consumers start their buyer journey with online research, it's obvious that your website is the key channel for building trust with them.
So, when a potential customer lands on your website, it's crucial to impress them right away because you don't have too much time. As a matter of fact, surveys show that it takes only 50 milliseconds for people to decide whether they like your website or not – and, more importantly, whether they will stay or leave.
Finally, 46% of people assess a website's credibility mainly based on its design and visual appeal.
Here are some tips on how to build trust with your visitors by tweaking and improving your website design.
1. Focus on Customer Benefits
Yes, your product is most certainly pretty awesome, and its features are amazing.
But that's not what your website content should revolve around, as it's not particularly useful to your potential customers. Specs and features don't play an important role if you don't put them in a customer-centric context.
In other words, present your product or service using the "what's in it for me" approach. Show your customers how exactly they will benefit from purchasing your solution and how it will change their lives for the better.
The trick is in framing your product or technology around what it can do for your customer instead of listing its features.
For example, Skillcrush, an online training platform, checks all these boxes.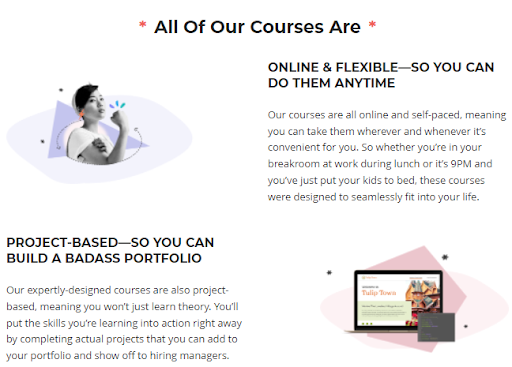 Throughout the brand's homepage, there are clear references to the platform's impact on a customer's life. Sure, there may be an odd mention of some of the features it offers, but all of these happen within the context of customer value.
2. Leverage Product Explainer Videos
If a picture is worth a thousand words, then a high-quality product explainer video speaks volumes about why your potential customers should purchase from you. Nobody likes to see a wall of text when they're trying to quickly find a solution to their problem.
And can you blame them in an era of information overload?
People prefer watching short, well-produced videos over reading about product features and benefits. To be more precise, 96% of consumers have watched videos to learn more about a solution they're interested in, and 88% have been convinced to purchase after this.
Plus, you can declutter your web pages and make much better use of your online real estate by implementing videos. There's a lot that goes into crafting a successful product video, so make sure to structure it carefully and follow the best video production practices.
When your aim is to build trust, the "show, don't tell" approach will offer your customers a more immersive user experience. That's why presenting your product or service in action is more effective than explaining it using words.
Explainer videos can do wonders for complex products or services that require a great deal of unpacking. PandaDoc, a cloud-based platform for automating different sales processes, did a great job of showcasing its core features by translating the technical mumbo-jumbo into customer-friendly language.
This video is fun and engaging thanks to the simple animation, while its length is just about right for keeping the attention of busy consumers – a little over 60 seconds.
3. Take Advantage of Social Proof
Social proof is a powerful tool for building trust with your customers.
Research has shown that 88% of consumers trust user reviews as much as personal recommendations. So, if you want to convince your website visitors to give your product or service a chance, show them what your existing customers say about it.
Here's how you can do this effectively.
Quote Testimonials
These short but compelling testimonials feature a happy customer's quote paired with their image, name, and position (if it's relevant). Personal details will add credibility and make this type of social proof persuasive.
Since they are compact, quote testimonials can be incorporated even into your content without distracting visitors or being too pushy.
Sumo, a free tool stack for automating site growth, has a dedicated Showcase page where these powerful snackable snippets are displayed.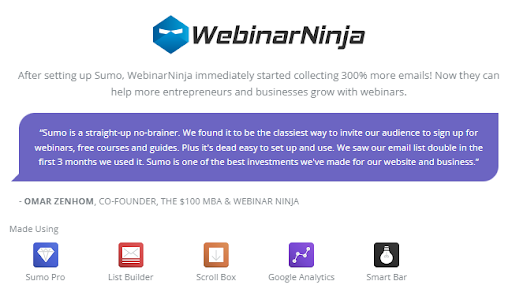 Case Studies
With case studies, you can provide a more detailed insight into how your product or service helped customers solve a particular pain point and improved their life. This type of testimonial can be in the form of a blog post, interview, or a combination of the two.
Since a case study is a complex take on how your customer succeeded with the help of your solution, it's a good idea to make snippets and share them across your website.
Optimal Workshop, a UX platform for improving digital products, has a customer stories section in which customers talk about how they solved a particular pain point with the help of this tool, describe how the process works, and state the results they achieved.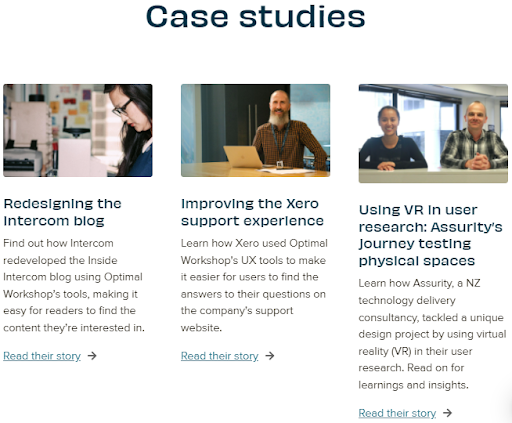 Customer Logos
Adding a section containing happy customers' logos will boost your credibility and instantly show website visitors that your product is worth exploring further.
This is particularly the case if you have some big names in your customer portfolio, as having logos of some industry heavyweights will get your potential customers thinking, "If this product/service is good for XYZ, it's good for me too."
Voices show us a great example of this tactic. The voiceover marketplace boasts an impressive Happy Clients section placed right below the fold, thus immediately inspiring trust.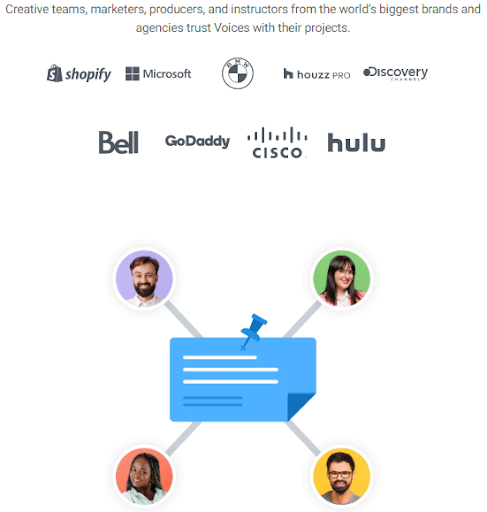 Video Interviews
Take your customer testimonials to the next level using the video format.
Come up with the right questions that will highlight your customers' experience with your product or service and showcase how they benefited from using it.
Slack used this tactic back in 2014 when they were still a new kid on the block and jazzed it up a bit by channeling the Office-esque vibe. Multiple users shared the advantages of this communication and collaboration tool in a short, quippy manner.
Customer Reviews
Customer reviews are the focal point of every successful social proof strategy.
It's only logical that people will be more inclined to believe another customer than the salesperson who is, naturally, biased when promoting their product or service. The trouble with online reviews is that they're scattered across different platforms, and you can't control and make use of this powerful social proof.
That is unless you implement a third-party review integration that will allow you to monitor, collect, and display online reviews on your website. Unlike first-party reviews that are not vetted and can be biased, third-party reviews are more trustworthy since they're collected by and displayed on third-party reviews sites such as Google or Yelp. This means that brands can't remove or alter negative reviews in any way.
Companies can, however, encourage their customers to leave reviews on these websites and implement an integration that showcases their rating on a particular website, thus in a way vouching for the quality of their product or service.
Casetify, a company that sells phone cases and accessories, included a trust badge by Trustpilot. Potential buyers can click on the link and read reviews directly on the Trustpilot website.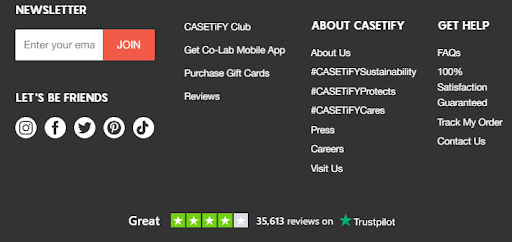 4. Highlight Terms and Conditions
Many companies hide behind the small print, and that leaves a lot of room for suspicion.
Consumers want to know what they're signing up for without having to hire a legal professional for clarification.
So, instead of using this trick and eroding the trust and credibility of your business, it's much better to highlight terms and conditions by using regular font and translating the legal lingo to layman's terms.
Pinterest goes the extra mile to help its users understand what exactly clicking on the "I agree" button means for them and what kind of contractual obligation they accept when they start using the platform.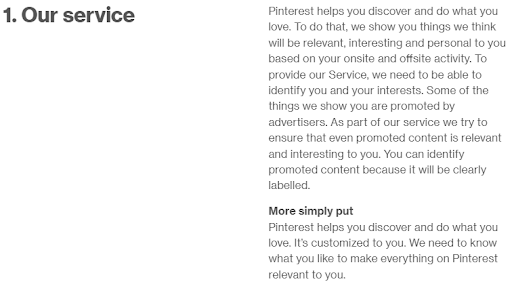 This way, you show your customers that you have their best interests at heart, and such sincerity will score you some serious brownie points.
5. Offer a Test Drive
We've already explained how leveraging explainer videos can be powerful. They help your potential customers to visualize using your product or service by showing how your product works and providing a quick walkthrough on making the most of it.
But it's even better when you give them the real thing.
If you offer your customers a free demo, it's like inviting them for a test drive that will show all the benefits of your product or service, while also providing them with first-hand experience of the capabilities.
For example, the Quetext plagiarism checker offers potential customers the opportunity to try out their flagship product. There's a compelling CTA that says "Check for plagiarism," leading directly to a dedicated landing page. The first thing they see above the fold is a box where the text can be entered and checked for plagiarism.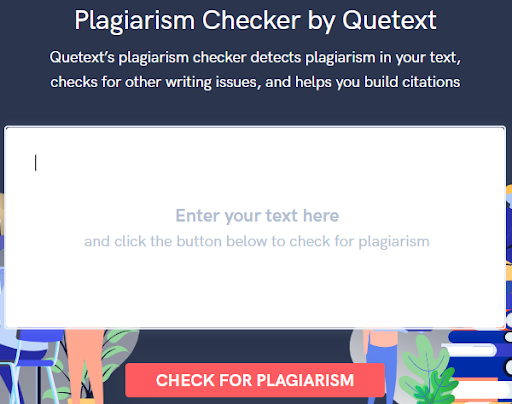 This no-nonsense approach instantly builds trust as the platform doesn't waste time explaining its benefits but asks potential customers to see how it works for themselves.
---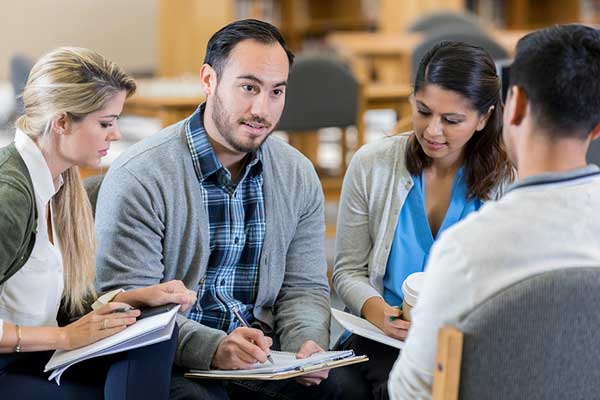 No one knows you're business as well as you. We know this, so we listen to what you have to say. Effective revenue-generating websites are made this way. Excellent web design, SEO, and copywriting are some of the ingredients.
SCHEDULE YOUR FREE DISCOVERY SESSION TODAY! CALL: 857-400-8959
---
Building Trust with Your Website
You probably already know all the technical UX tricks and tips that will make your website more trustworthy, but implementing these subtle psychological tactics will give you a significant boost in credibility.
Focusing on benefits instead of features, implementing different types of social proof, creating explainer videos, and offering free demos are effective tactics for instilling trust in your customers.
Boasting about how awesome your product or service is won't cut it when it comes to building trust. Put yourself in your customers' shoes and show them what your solution can do for them.
Let us know what you think of this article or if you have questions about any of these topics. Contact us we w be glad to help.