… HACKERS!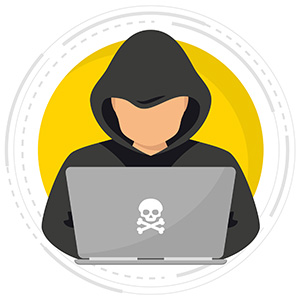 Did you know that 30,000 websites get hacked every day? And that Google blacklists nearly 10,000 websites daily due to malware. almost 50,000 websites for phishing every week. So, you may be asking, is WordPress secure? Website Security Tips to know will help you prepare.
WordPress is the most popular CMS globally, which leads to particular security concerns. However, you can still protect your website from attacks and vulnerabilities.
In this guide, we share some of the best, most comprehensive information on WordPress security, so you can make sure that your site remains safe from hackers, vulnerabilities, and other threats.
Keep reading to find out!
Let's Start with Why Website Security is important
You wouldn't let a thief into your home, so why let hackers enter your website?
If you own an eCommerce website, hackers can cause a severe loss of revenue.
They can steal important information from your website.
They can alter the look of your website, thereby damaging your brand. They often install malicious software on your site to spread malware to your users.
They can cause havoc to membership sites and steal sensitive information.
Think of your online business (your website) as your physical building. You lock it, maybe have an alarm system; the point is, think security.
Is WordPress Secure?
Many people often wonder if WordPress is safe or not. Many of those same people are WordPress users and have never had a potential WordPress vulnerability.
But in short, yes, WordPress is Secure. Due to the hundreds of developers that audit it daily, WordPress is secure.
Of course, no one can fully guarantee that WordPress is entirely safe. Certain factors can put your website at risk. If you use the default capabilities of WordPress, you are more likely to be safe.
If, however, you use plugins or change your site's code, you could open yourself to risk.
Common Risk Factors
One of the most significant risks to your WordPress site is an insecure theme or plugin. Some areas are more susceptible to hackers than others. Why is that?
There are several ways to get your WordPress site hacked.
The Thing About Themes
Themes can pose a security risk, although they are usually not as risky as plugins.
Not all themes are alike. And using a free theme is one of them. Unfortunately, many free website themes have malware and are vulnerable to hacking.
If you are using a theme, you should keep your WordPress theme updated and any plugins you use. If you are using a WordPress theme like the Twenty Twenty or Twenty Twenty-One you can update it right in the backend of your WordPress website.

When you click the Appearance tab, it will open up the Themes page.
Additionally, you can click on the Themes tab just below the Appearance tab. And the results will be the same.
On the Theme page, you can update each of the themes that require updates.
Make sure to keep your theme updated!
The Twenty Twenty One WordPress Theme is excellent for beginners and has an active installation of over one million. The theme also has a 4 Star review.
But there are many reputable theme makers, such as Astra Themes, that are safe to use. Slocum Studio recommends Astra Themes.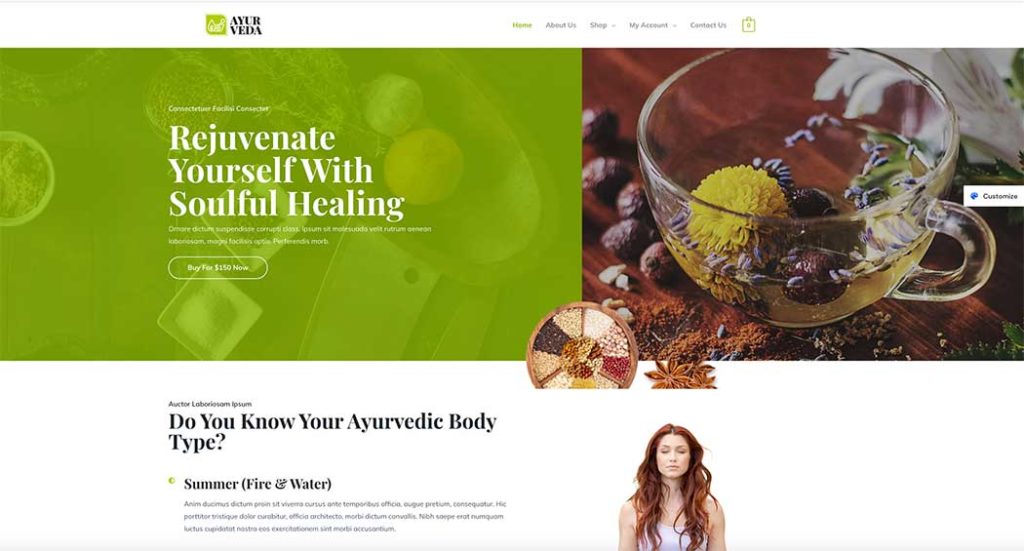 Open-source
Another reason WordPress is so popular is that it is an open-source platform. Opensource means that the coding is open to the public; anyone can edit the features within WordPress.
While this is great for customization, some argue that it can also increase the risk of hackers accessing your site.
Being an open-source platform is one of the biggest security concerns for WordPress. But as I mentioned above, many eyes are on the development end, so people are watching.
If you use a WordPress platform, you should take some measures to use a strong and secure password.
How Secure Are WordPress Plugins?

First, what is a plugin?
A WordPress plugin is a small snippet of software called code that plugs into your website. Plugins provide your website with unique functionality and help enhance the users' experience.
Some plugins can cause your website to get infected with malware.
In a study by Wordfence, 0ver 55.9% of WordPress website owners determined that hackers entered their websites from plugin vulnerabilities. Plugins were the cause!
Any plugin that requires you to do something before installation, like filling out a form, should be avoided.
So how secure are WordPress plugins? That depends on the plugin.
Some are more secure than others.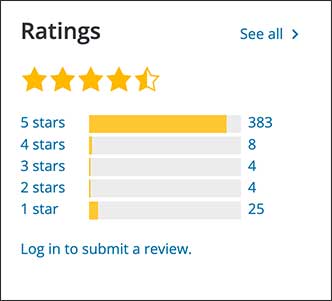 You can check out the number (or, more importantly, the quality) of reviews a plugin receives. Reviews can give you an idea of how secure the plugin is.
You can check out the number (or, more importantly, the quality) of reviews a plugin receives. Reviews can give you an idea of how secure the plugin is.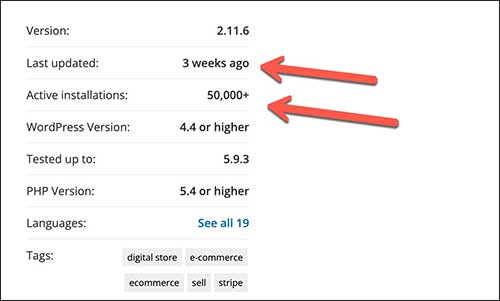 You can also check out the date of the last update and the number of downloads the plugin has had.
Plugins that aren't secure or working can also increase the risk of downtime.
If they are not updated or are excessively insecure, they can cause issues with your site, leading to downtime and a hacked site in the worst-case scenario.
How can you check to see whether you are at risk?
Well, there is a straightforward way to check. First, you will need to log in to your WordPress admin area. Then open the Plugins page from the left-hand menu.
If you see an update now notice under any of your plugins, your plugin is out of date. And in the sidebar, you will see (in red) a bar showing how many plugins need updating.

WordPress Security Tips for Users
WordPress users can do their part to keep their websites secure as well.
The first thing you should consider is using a premium WordPress hosting provider. Of course, it's not as cost-effective as free service, but a premium host is worth it.
Using a premium WordPress host will mean that you have a better chance of keeping your site up-to-date.
In addition to this, you can make your security considerations to help keep hackers at bay.
For example, choose a strong password and login credentials. Don't share your credentials with your team; instead, create an account for each member.
Passwords like: 1,2,3,4 Are NOT Good!
Choose or make up one similar to– 23!Q45Bsimg1
---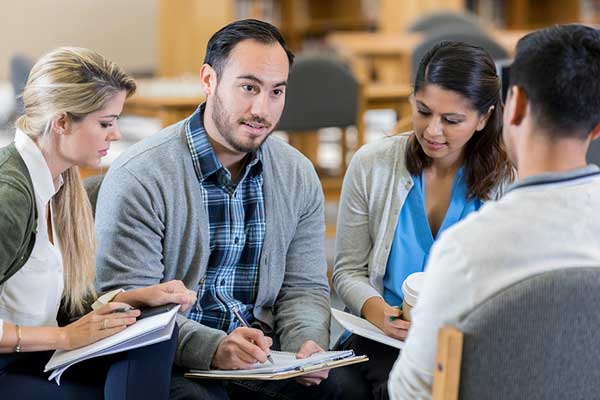 No one knows you're business as well as you. At Slocum Studio we know this, so we listen to what you have to say. Effective revenue-generating websites are made this way. Excellent web design, SEO, and copywriting are some of the ingredients.
---
SCHEDULE YOUR FREE DISCOVERY SESSION TODAY! CALL: 857-400-8959
WordPress Security: Get Started
WordPress is very secure. If you were worried about hacking, you might feel better now after reading this post. I hope so.
The WordPress security team works tirelessly to keep their users and customers safe.
They are constantly working to improve their security software and the standards of their themes and plugins.
If you are looking for website hosting, development, and design, check out our services!
I hope you enjoyed this article, please let me know if you have any questions or observations! I look forward to hearing from you. Have a wonderful day!