If you're about to build a webpage or post and want it found online, you will need to optimize it for Search Engine Results Pages (SERPS). This article explains 6 tips That improve website Page ranking. If writing wasn't hard enough– right, we have more to learn!
Why do you think you need to optimize a webpage? Let me answer! because you will dramatically increase your chances of ranking at the top of Google's Search Engine results.
Why would you want to spend hours writing content for a page or post that might never be seen online? Not me! As the saying goes…
"It is not important what is written; what is important is what is read. To be read, your post or page needs to be found in search results"
Improve Website Page Ranking
Tip before the tips!
Download the Yoast WordPress plugin. Here is the Free version. Then upload it to your website. The Yoast plugin will come in handy for both pages and posts. I will show you an example of a blog post I did use the Yoast plugin. In case you forget, below, I mention the download link again!
Tip 1: Choosing a page title.
So we start by choosing what to write about; if it's a page on your website, it may be easier to decide on a title. Since pages are either an About Us, Services, Contact, or Product Pages, the names are common.
Writing for a blog post, however, is much different. With a post, you need to know if people are searching for the post title or at least come close to understanding the search intent.
Keyword research is a pain. At least it is for me, but to make it easier, I recommend WordStream's keyword tool to help you with your research. And help Improve Website Page Ranking.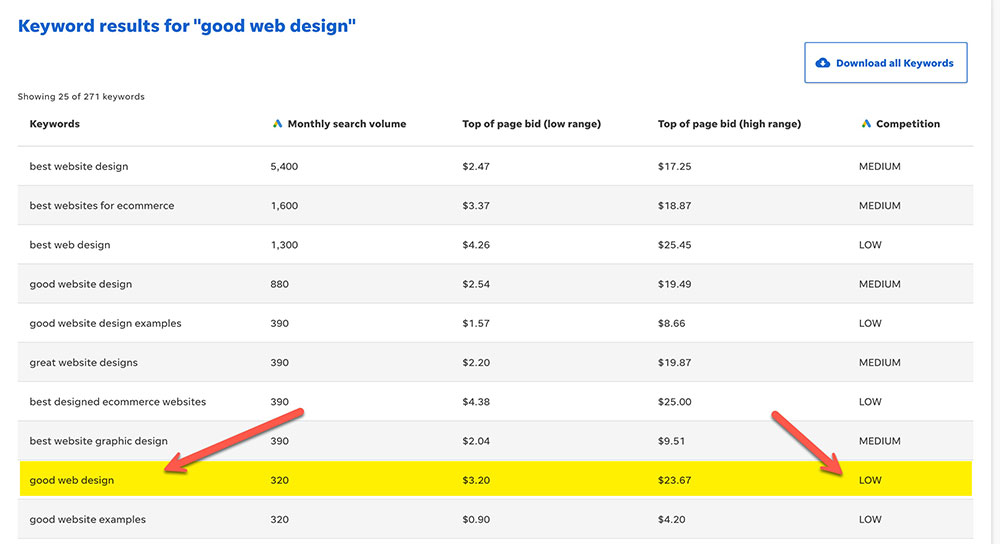 This example above shows the keyword "good web design" that I want to rank for in my blog article Why Good Web Design Matters: The 4 Best Tips To Get It Right. This example is from a previous post, and I use this post example throughout this post.
While a better title may be "best web design," I know it would be much more difficult to rank for. I will explain more below in this post.

You will notice my blog title encompasses the words good web design. And I added 4 best tips for good web design, which are used in my URL Slug. This Yoast video explains what the purpose of slugs is.
Tip 2: Keyword Strategy
In the keyword example, "website page ranking" is 12, down from the top "best web design." And you will notice that the competition for that keyword is LOW.
I know it would be tough to rank near the top of the first page by choosing any of the first four titles. So by going for a lower competition keyword and embedding it into a more extended page URL, I figured I would have a good chance to rank in time.
Since I'm using a keyword that is still competitive, wrapping it in a long page title will be effective. In a content study from Backlinko from 2020, a 14 to 17-word headline brought 76.7% more social shares than short headlines. Regarding title tags, Google's Gary Illyes says that industry standards on title tags are externally created and not Google's recommendation.
Looking to grow your brand online?
A reminder! Since most of my 6 tips reference the Yoast plugin, below is a screenshot of the latest version. If you like what I have written in the post, you may consider downloading it for your website.

Here is the link to the complete guide to configuring the Yoast plugin.
After you download the Yoast plugin, you will find it at the bottom of your blog page.

Tip 3: Holistic SEO Approach
I noticed this term when taking some courses on Yoast way back then. It means making a website or a web page that is well designed and easy to read. If you want to improve web page tips that improve website ranking you need to consider this.
Using a similar structure:
Focuses on the user
Proper keywording
Good technical SEO
Quality content
Proper site structure
Security
Accessibility
Let us look at focusing on the user first. I know you are probably asking who the user is and what are they looking for?
Chances are good if they found your page or blog based on a search "your keyword," they are where they want to be. So you need to have content well displayed and laid out so it can be easily read.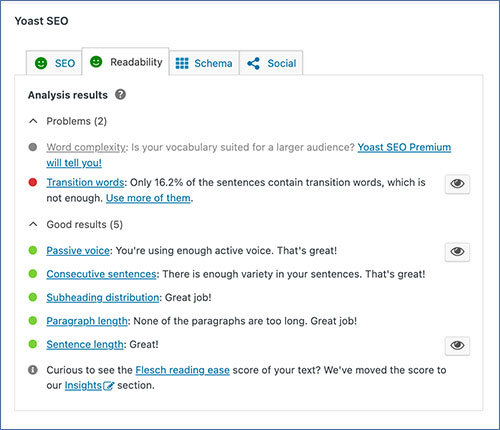 The Yoast plugin helps you produce more organized and readable content. Google places a lot of emphasis on good quality content.
In Tip4: we explain this section fully.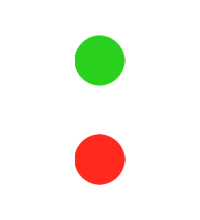 Tip4: Readability
Yoast grades your performance by showing a series of RED or GREEN dots. Below is the list whereby they grade your results. Have fun!
Transition words
Passive Voice
Connecutive sentences
Subheading distribution
Paragraph length
Sentence length
The readability section is tougher to achieve all green dots than the SEO section.
And I find the Transition words line the toughest to get GREEN, but that could be me!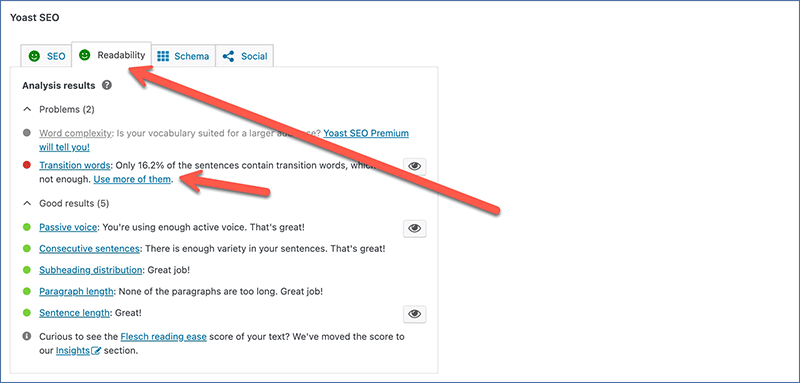 Transition words
Transition words are words like 'and', 'but', 'so', and 'because'. They show your reader the relationship between phrases, sentences, or even paragraphs. Using them makes it easier for your readers to understand how your thoughts and ideas are connected. And they prepare your reader for what's coming.
List of Transition words:
Passive Voice
Connecutive sentences
Subheading distribution
Paragraph length
Sentence length
An active voice would be. It is a person or thing represented by the grammatical subject performing an action expressed by a verb.
Active voice: Mark dropped his iPhone. The verb dropped is something that happened to a person.
Example of use:
Looking to grow your brand online?
Active and Passive Voice
What is the passive voice?
In a passive voice, the roles are switched around. The receiver becomes the grammatical subject. The sentence meaning remains the same, and word order is the only difference.
It sounds simple until you start writing! But that's me! I'll often leave a passive sentence alone because it sounds right as long as I see the green dot at the end!
Connecutive sentences
In most cases, using the same word to start consecutive sentences leads to awkward and repetitive writing.
Eample: We went shopping for a new car. And then we had dinner. And then we went to the mall. And then we went back to the dealership. But they didn't have the car we wanted. But we ended up looking at some others. But then we finally got home. And researched more online. And finally crashed out.
I rarely have trouble with this section, and I don't think you will.
Subheading distribution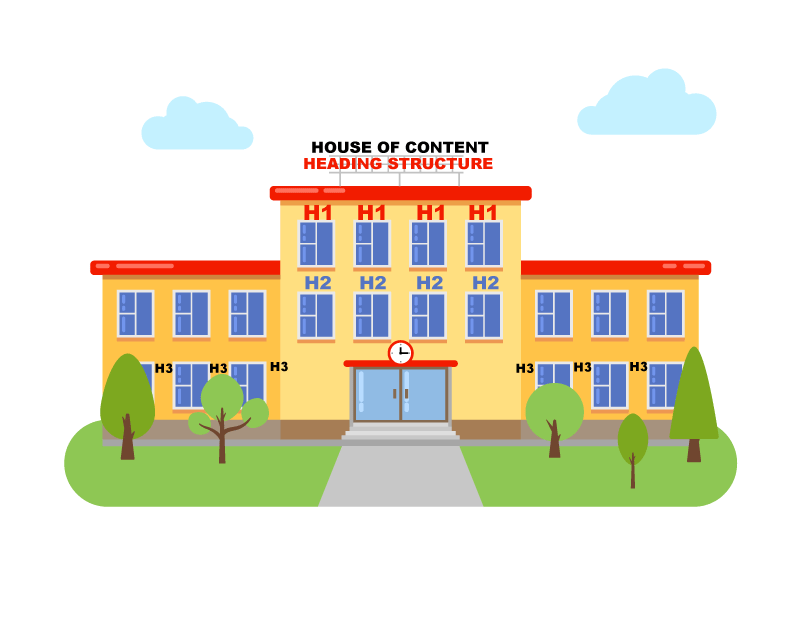 Why use headings?
The heading is important as they help the reader understand what the content is about. The H1 tag usually indicates the hierarchy of the content. H1 is usually the page title, followed by the H2, and so forth, down to H6. For example, I used an H2 Tag to improve website ranking; web page tips that improve website ranking are part of my page title.
I think this is a good section to understand and get it right.
Use headings to improve accessibility
Heading structure is important for accessibility as well, especially for people who can't easily read from a screen. Because headings are in HTML, a screen reader can understand the article's structure and read them out loud.
Paragraph & Sentence Length
This bullet point doesn't need much explanation other than to keep your paragraphs a reasonable length.
Big blobs of text are hard to read and incredibly dull. Start your paragraph with a core sentence that summarizes the content of your paragraph. Doing this will help the reader determine if they need to read the whole paragraph or go on to the next one.
Sentence length
There are no set standards as to how long a sentence should be. Sometimes you need to write long sentences to explain your subject matter. Yoast writes that you shouldn't have sentences longer than 20 words. Not exactly sure how they came up with that number.
The main point is not to create fragmented sentences and try to use an active voice when you write.
Readability review
As I have said, the readability part of on-page SEO is challenging. But as you have read, Google wants the user to have a great experience, and good clean and concise content makes for a better experience.

Not only does the ready enjoy your content, but they stay on the page longer. The longer they stay on your page, the better your page ranks. That, after all, is what you hope to achieve and why you work so hard doing the research and writing.
Tip 5: Onpage SEO
Outbound links
Outbound links often referred to as external links, link from one site to another. You would use external links to reference another website or validate a point you are trying to make.
If I wanted to make a point to explain how external links work, I would place a link on one of my words.
Example: Yoast has a page on how external links work, and it's worth the read.
External links are more important than internal links regarding ranking power since Google considers them third-party votes.
I usually add three or four outbound links to my posts. But in some cases, I have more. It depends on my blog post's complexity and the resources needed to explain the content.
Image keyphrase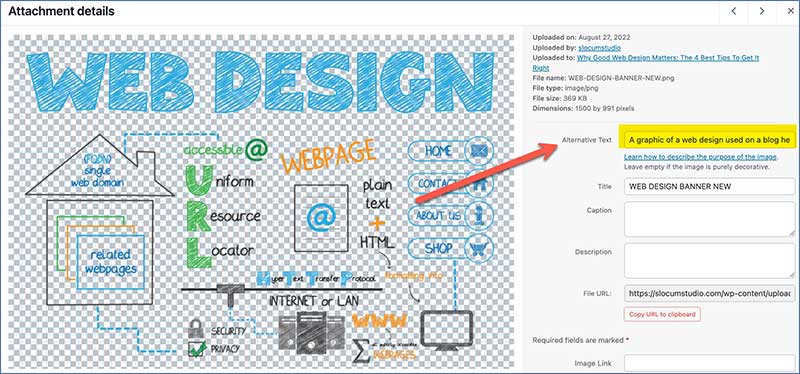 Alt tags explain what is in the image search engines need this information to understand the image. The same is true for screen readers.
There are three reasons why images are used on a blog or webpage.
Information purpose
Let's say you show a before and after photo of a car painted.
Or a restored piece of furniture. These are examples of informational images.
So you might write, this is the before and after of a paint job or furniture restoration.
Informational graphics, on the other hand, like charts, graphs, or designs, explain the results of something. So you need to explain this in your alt tag.
Functional purpose
These may be images of a room or a building that you might link to the company's website. The alt text could be (check out the new building on Commonwealth Ave).
Decorative purpose
Generally, you would not add any alt text since the image doesn't have any purpose. Other than to enhance your webpage.
Looking to grow your brand online?
Images
Images can spruce up your page or post. The imagery brings life to the page and can help the readers better understand your content. Blobs of text alone are like oatmeal, boring.
Another good reason to use photos on your page or post is that Google's visual search is becoming increasingly important. As I mentioned before, it's all about the visitor's experience.
High-quality images on your post may help you rank in search results when people search for a Google image.
Below are a few places where you can find images for your blog.
Foter.com
In addition to the above, I use iStock, but they require a monthly subscription. iStock usually comes through when looking for that hard-to-find illustration or graphic.
Internal links
Internal links link from one page to another on your website.
Search engines and users alike use links to find content on your website. Linking also gives Google an idea of the structure and hierarchy of your website.
There are several types of links. The home page menu links to pages that you want your users to find. Contextual links are links nested within your page content and allow your users to find content quickly on the same page.
Check out the demonstration in Yoast's Internal linking tool in Yoast Premium if you want to learn more about this plugin.
Another plugin I recommend is Link Whisper: Internal link building is one of the most underused SEO strategies. Link Whisper takes the hard work out of it by making intelligent suggestions that are easy to manage.
Keyphrase in introduction
The key phrase is the wording that you want your page to rank for.
Earlier, I explained in this article how I chose my keyword phrase and the tool that will help you select your post title.
The Yoast tool recommends that you include your keyphrase right in the beginning paragraph.
A good paragraph and intro start with a core sentence. The rest of the paragraph can explain to the reader what to expect from the post.
Keyphrase length
I explained earlier in the post that 14 to 17-word headlines brought in 76.7% more social shares, according to Backlinko.
Of course, choosing as few words as possible for your keyphrase may be ideal, but there would most likely be a great deal of competition for that exact key phrase.
You can choose the alternate route of optimizing for longer keyphrases (long-tail keyphrases) which is a common practice.
An example from aHerfs:
Keyword
+mediation KD of 93 with a volume of 211K
+can meditation make you smarter KD of 19 and volume of 50
Ranking your post for the word mediation would be tough to show anywhere near the top search results. However, ranking for the keywords can meditation make you smarter might be a lot easier.
Keyphrase in the meta description (show meta clip)
Why write a meta description? If someone searches for a term that appears in your meta description, the changes are good; they will click on your page.
Meta descriptions have no direct SEO benefit, according to search engines. But there is a benefit; Google uses a (CTR) click-through rate to see if your post is a good result.
The Yoast toolbar will turn red if your meta description goes beyond 155 characters, so keep that in mind.
Previously used keyphrases
You do not want to use a key phrase that you have used before on another post. You would be competing with yourself for the same position.
When you have two or more pages using the same or very similar key phrase, it's called keyword cannibalization. As a norm, Google will show results of 1 or 2 searches for the same domain in search for the same query.
Over time as your website grows and you produce more posts, there may be a chance you will find some keyword cannibalism. You will need to conduct some searches for yourself and check.
Keyphrase slug
What is a slug? A slug is part of the page URL that explains the page's content. Above, you read an example of the slug I used in one of my post examples. I also show a video.

Keyphrase in the subheading
Using headings is responsible and helpful for your visitors. Visitors like the option of scanning content to learn what your post or page is about. Headings are also important for accessibility. Show link to our site!
Show header list dropdown.
You are limited to using 1 H1 header on each page. Typically is the name of the post or page. The next is the H2, from there H3's then H4's.
Keep in mind that most content of over 300 words needs a subheading.
Heading help with SEO with good page and content structure should eliminate a high bounce rate.
Looking to grow your brand online?
What are Blog Tags

Blog tags help you rank; tags are both searchable and indexable. Each tag you create also creates a website page for that tag. Moreover, it's fully dynamic and updates new content associated with the unique tag.
What is cool about tags is that the website page displayed is actually a unique URL. Furthermore, all blogs are tagged with the name SEO title width and stored in one place.
Tags should be one to three words long, do not attempt to create tags that are complete sentences. Be sure to create tags for specific tops on your blog pages. And you should continue to add tags to other blog pages that cover that topic.
There isn't an answer to how many tags you should create for each blog post. It all depends on the blog post length and what is being written about. Use your best judgment.
Text length
There are a lot of opinions on this subject of word count. But one that seems pretty consistent is longer posts of 1500 to 2,000 words seem to do better when ranking on SERPs.
SEO title width
If your title is too long, it may get cut off on Google's search results.
My example below shows that my page title just made it!
Unless you have a short title on the phone view, it will wrap into a second line.

Social Sharing
Make it easy for your visitors to share your content. In whatever social share plugin you use, bring over the post image, social media title, and description. Now you are ready to go!
Conclusion
I know it's a lot. Drilling through all the red light green lights is a pain.
Often I ask myself, with the billions of posts out there, who will care that mine adheres to these standards?
But I'm not doing it for everyone; I'm doing it for you (since you are reading this) and for Google's SERPs.
Every day I'm reminded of what poor service and quality look like because it's everywhere. And I want no part of it; I want to produce posts to the best of my ability.
Sure, I know they are not the best, and I have much to learn, but I continue to absorb something new every day and return to it. I get better because I don't stop learning. And I don't stop trying.
"One thing we can all control is effort. Put in the time to become an expert in whatever you're doing. It will give you an advantage because most people don't do this."
Mark Cuban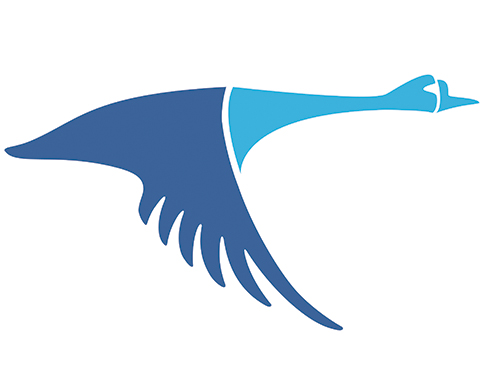 Like this blog post?
Are you interested in maximizing your online growth? We can help with Web Strategy, Web Design & Development, SEO, and content writing. Talk to Us! Call: (857)400-8959
Do you have an opinion on this post? Leave me a comment below.