Back in the day, most people accessed websites through their desktop computers. But with the rise of smartphones and the advancement of technology, 59.16% of website visits are now done through a smartphone instead. Our post breaks down the 8 Best Practices for Great Mobile Web Design.
Mobile is now the future, and even Google agrees. In 2018, Google announced its Mobile-First Indexing, which means they currently rank websites based on their mobile version, not their desktop version.
A great mobile website is now more vital than ever, especially if you want your site to rank higher in search results. But how do you create a great mobile web design? Let's dive in to find out more.
8 Best Practices for Great Mobile Web Design
You might already know how to create a great desktop website, but creating a great mobile web design takes more planning and consideration. After all, not because you can view a site while on mobile doesn't mean it's optimized for mobile.
Here are some tips to consider:
1. Design for mobile first
Instead of designing for desktop first and then adapting it to mobile, starting with your mobile site is a great idea. This first title is the start of the 8 Best Practices for Great Mobile Web Design!
There are many reasons why a mobile-first approach works well. First, mobile sites have more usability concerns due to their smaller space than their desktop counterparts. This can make the designers decide whether to keep a feature or if they need to add more functionalities to make the experience more seamless.
The small space also forces the designer to remove anything that is not visually necessary. For example, the grand visual effect you're planning on the homepage takes a long time to load on mobile, so you can immediately look for alternatives. The color palette you plan to use might look good on a desktop but might be too overwhelming on mobile.
By working out these issues at the start, you'll also be able to build a more efficient desktop site later.
2. Write mobile-friendly content
Reading text on mobile is completely different compared to reading on a desktop. With the smaller screen size, a longer text is just overwhelming to look at.
One of the ways to solve this is to follow author and professor Jon Ziomek's 1-2-3-4-5 rule. According to him, a paragraph should have the following:
1 idea, expressed in
2 to 3 short sentences, taking up no more than
4 to 5 lines on the page
By doing this method, you'll have short and succinct paragraphs that your users will be less likely to scroll over.
Here are some more tips for writing better mobile-friendly content:
Write shorter titles. Shorter headlines can be easily scanned, unlike longer titles that can go over the fold.
Avoid using too much bold, italic, all caps, or other special type styles to avoid overwhelming your user.
Avoid underlining unless it's a link since users expect anything underlined online as a link and might get confused.
Consider adding a bullet point summary or highlights at the end of an article that can be quickly skimmed for your users that didn't want to read the whole article.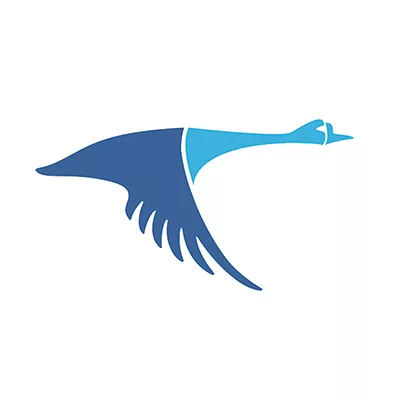 3. Use a readable font
Speaking of text, the font and typography you use for your mobile site are also crucial.
While it is recommended to use typography aligned with your branding (after all, your website is one of your main branding assets), it's still important to consider your user and focus on making your site readable for them.
This means that even though you have a handwritten-styled logo, it's probably best to avoid using a handwritten font on your whole website, lest you want your users to have a hard time reading.
According to research, using serif fonts increases comprehension and readability. On the other hand, using san-serif fonts catches attention. Use a san-serif font for your headers or important text and a serif font for your longer texts.
Some universally used fonts for mobile sites are Open Sans, Roboto, Helvetica, Montserrat, and Avenir. Look into these fonts and see if they would fit your site. These are great tips, but there are 8 Best Practices for Great Mobile Web Design, so there are four more to go!
4. Think with your thumb
Let's do a quick experiment, shall we? How do you hold a smartphone? If you're like 75% of the people in the world, you hold your phone in your palm and use your thumb to navigate the screen.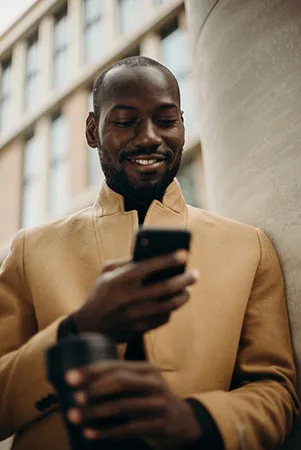 Consider that when designing for mobile. Keep all important elements within reach of your thumb (usually in the center of the screen) and the less important elements on the upper part and corners.
And if people are scrolling with their thumbs, you should avoid having your users pinch the screen to navigate the site. Your buttons should also be large, easily tappable, and have enough spacing to avoid accidental clicks.
5. Make it easy to navigate
Aside from designing your site with your user's thumb in mind, your site should generally be easy to navigate
. This means it's intuitive, and users can easily go from one place to the next. It also means you use familiar and well-known icons and a common layout.
For example, use hamburger menus and place them on the top left corner of the screen, as this is a very common pattern. Then when a user clicks on it, it should show the options in sequential order. Avoid too many options, though, as you don't want your users to scroll through an extremely long list and then lose interest.
Your navigation should also be straightforward. Clicking the logo should also get you back to the home page, as this is what users usually expect. Clicking a + or > on a menu should mean a user will see more options. Search bars should also be easily indicated using a magnifying glass or shopping cart icon to indicate your cart.
6. Optimize for speed
Page load time has always been an important factor for websites, but even more so for mobile sites. This is because mobile sites usually load longer than desktop sites, but users expect mobile sites to load faster.
Also, 40% of users will only wait 2-3 seconds before leaving a site. 18% of users also say they will abandon a cart if the site is too slow. Mobile sites also have a bigger bounce rate at 67%, with only 42% page visits compared to 58% desktop page visits.
This is why it's important to check and optimize your loading time. The larger your images and videos are, the longer they will load, so compress and size them properly. Also, avoid adding too many images and videos, to begin with. Removing unnecessary animations can also help to lessen page load time.
You can also host your site on a third-party server focused on performance and designed for speed.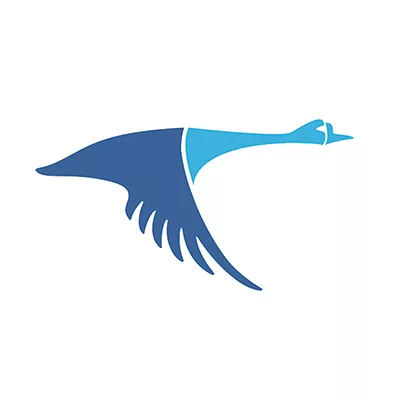 7. Avoid pop-ups
Most people hate pop-ups, but they are even more intrusive on mobile. The smaller space makes it harder for users to press the X button and usually leads to misclicking, which opens the pop-up (which the user doesn't want to do).
This is how you end up with a frustrated user who only wants to view the content that he or she clicked for.
Google also rolled out an algorithm change that essentially penalizes mobile sites that serve some specific type of intrusive pop-ups. For example:
Showing a popup that covers the main content, either immediately after the user navigates to a page from the search results or while looking through the page.
Displaying a standalone interstitial that the user has to dismiss before accessing the main content.
Using a layout where the above-the-fold portion of the page appears similar to a standalone interstitial, but the original content has been inlined underneath the fold.
Therefore, avoid pop-ups as much as you can to have a higher ranking on search results and give your users a more positive experience.
8. Prioritize your CTA
Your CTA or call-to-action is an important element of your marketing strategy. It prompts your users to buy your product, sign-up to your mailing list, learn more about your services, and many more.
With limited space in mobile sites, how you place your CTA is more important than ever. Here are some tips for them:
Use clear text. Use words like "Buy Now," "Download Now," and "Get 50% Off Today!"
Go light on the copy. If you have a long text just before your CTA, there is a good chance your users will scroll past it and completely miss your CTA.
Have good spacing. To avoid misclicks, your CTA should be front and center and not near other elements.
Surround your CTA in white space, if possible. This makes it more visible.
Use noticeable colors for the button, like red, blue, and yellow; if you have a background color, make sure it contrasts nicely with it.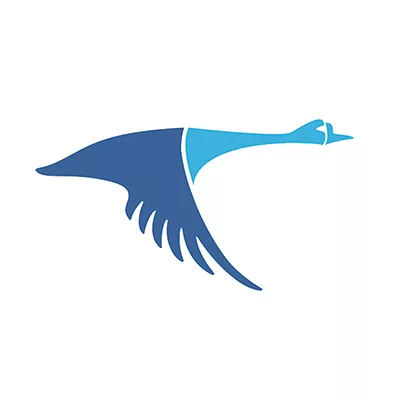 Conclusion
Having a great mobile web design creates a more immersive and user-friendly experience. And having happier users leads to more of them returning to your site and hopefully leads to sales and conversions!
We hope the tips above help you, and if you have any questions, please don't hesitate to message us.
Stay connected
We're always hard at work putting out new content covering WordPress, marketing, and SEO news. Stay connected with us 100% spam FREE.