The clients who use our web services ask a commonly asked question: "Should I put images in my email campaign?" This question makes me think of one client who had a very low open rate on his email campaigns.
His emails were just large blocks of text, no images, no graphics just plain text. Reminds me of oatmeal, plain old oatmeal. Put some fruit on it, please!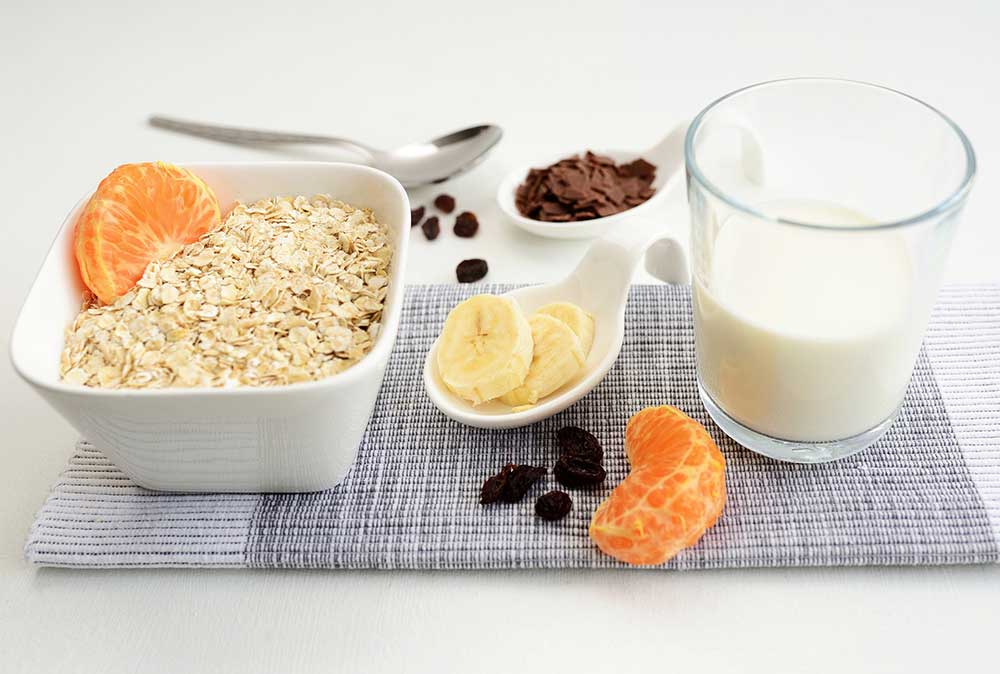 It's a good question. There are always discussions about the necessity and function of images, graphics, and video in an email campaign.
Images SHOULD be put in email campaigns to spice up the message flow and give people a big call to action.
But there are some things you should take into consideration before putting images in that next email campaign.
Take a look at your audience
You first want to discover the devices, browsers, and clients used by the people on your subscriber list.
For ourselves, we discovered from research that, though most of the traffic from our website comes from desktop and laptop computers running Google Chrome, our subscriber list was a good mix of mobile and desktop devices using all sorts of different email clients.
If most of your email base were desktop users, you might want to consider big banner images with a good-sized call to action.
If mobile phones are the preferred device, on the other hand, you may want to steer clear of large images (more on that later) and more towards text content and gives.
Tailor your email campaign to those that are subscribing to your newsletter or offers.
Email client support for images
Even deeper than knowing mobile versus desktop, knowing what email client people use to read emails is also crucial.
Here are a few of the more popular clients/email services out there:
Gmail display image settings
For the longest time, Gmail was the bane of existence for the modern email campaign. Images would not display automatically on Gmail's servers, and it was up to the user to show the images.
When you only have seconds to make a splash impression, requiring a user to manually select "Display all images" is a fast track to getting nowhere with images.
However, as of December 12, 2013, Google has changed its display images policy. The Google servers will now automatically decide whether the email is "junk" and automatically display images in the browser if it is not junk from their secure servers.

Apple Mail email display image settings
Apple Mail is a bit of a crapshoot.
Mail has a preference for displaying images. By default, images will load on the email, so normally, displaying images in an email campaign is good if your base is using Apple computers.
The problem with Apple Mail is that not loading images is as simple as changing the "Preferences" in an Apple Mail application. Once it is set to not display, those images will not display.
Like Google, if the email is deemed junk, images will not load automatically until you tell it to load them.
Thunderbird display image settings
Mozilla thunderbird is the exact opposite of Apple Mail. While there is a global setting to change to display images, by default Thunderbird is set to not display images in an email.
Be wary when sending images in email campaigns to a large audience on Mozilla Thunderbird.
Mobile Device email display image settings
Due to cellular data, email clients on iOS and Android will not display images to save on data use.
If you are selling to a majority of people on a mobile device, make sure to use smaller images with smaller file sizes or do not use images at all.
Three tips to maximize images in your email campaign
With a call to action email, there are three cool tips to employ when choosing images and sending out newsletters or product offers.
Use images of humans if you can—people like a human's emotional and personal connection when they are reading. Oh yeah, smiling in those images is a plus too!
Do not use too many images. This can distract from the message; one effective image near the top should be enough to bring people to the call to action.
Make sure that your title is not spammy (I will probably write another article about titles alone, if you want it!) as this will place your email immediately in "Junk."
I hope the above information was helpful.
As always, reach out to us if you need more help. We do this stuff for a living, after all!
Please do subscribe if you want to see some of these smart emails in practice.
Image by Gerd Altmann from Pixabay