Have you ever wondered how to write like a pro? Copywriters say their profession is a mixture of art and science. Do you know how they found that out? They conducted long years of research, analyzed data, scrutinized results, and reached a conclusion that art and science work better together than separately. Now that's how you do proper business writing! Let's discover 10 tips for effective business writing to help you win clients.
Write Like a Pro with These 10 Business Writing Tips:
As the world of business becomes more and more competitive, it has become quite imperative for any business to be expedient in their marketing strategies. The use of effective business writing can help you to communicate with your clients, customers, and colleagues in a simple and concise manner. People will search for essay writer for hire or a top-notch copywriter for their brands. So, you should be their number one choice. Let's find out how!
1. Be clear and brief:
It is important that all forms of communication are clear and concise. Whenever you are engaged in business writing, ensure that your points are properly made, understood, and appreciated by your client or customers. It is not enough to win the attention of your audience; they must also understand what you are trying to say or sell.
2. Make use of active voice:
In order to make your communication effective, it should be made in an active voice rather than a passive one. Using an active voice brings more clarity to your message and helps your audience to easily understand what you are trying to say. Active voice is also easier for your audience to follow along with as compared to the passive voice which may get them lost along the way.
3. Compose your ideas in an outline:
When writing a business essay, you must always have an outline. It will help you to organize your thoughts and arguments well. Without an outline, your paper may not have structure or flow. You can use Roman numerals, letters, and numbers as your subheadings.
4. Include a strong thesis statement:
You should make sure that your thesis is clear and concise. All the points you will discuss in the body of the business essay should support your thesis statement. If you are having a hard time coming up with one, you can hire an essay writer for hire to help you out.

5. Use the right tone for the audience:
You should always determine the audience before starting on any business essay. The tone that you use in your paper will depend on who will be reading it. For example, if your readers are accountants, it would be best to use technical terms related to accounting rather than using industry-specific jargon and slang words. What is the tone that you want to convey? Will it be formal or colloquial? Will it be serious or jokey? This may depend on who the audience is and what their expectations are.
6. Conduct a rhetorical analysis:
Who are you writing for? We can't stress this enough. You don't just have to know who they are, but what they want. Are they looking to invest in your company? Or do they just want the facts and figures? Maybe they're looking for some light entertainment or to be reminded of why they chose you in the first place.
What is the purpose of your piece? Why are you writing this in the first place? What do you hope to achieve from it? Make sure that every single sentence supports your goal. Don't include anything else unless absolutely necessary.
7. Potential clients:
Let's face it; you are probably not the only option out there for them so why should they go with your business? You need to truly understand their needs and show that you understand what they are going through by putting yourself in their shoes.
---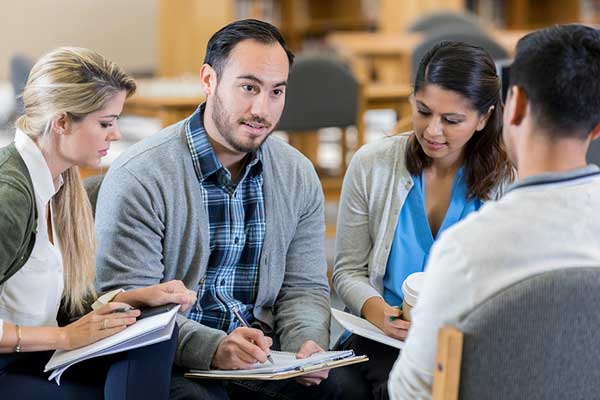 No one knows you're business as well as you. We know this, so we listen to what you have to say. Effective revenue-generating websites are made this way. Excellent web design, SEO, and copywriting are some of the ingredients.
Schedule Your Free Discovery Session Today! CALL: 857-400-8959
---
8. Avoid jargon
Don't use jargon or abbreviations if you can avoid it. If you do use abbreviations, explain them first—unless they are well-known acronyms like "zip code" or "AIDS" or "NATO."
9. Simplify your message
To simplify your message, use these three tips:
Short sentences and paragraphs
Short words
Short emails (no more than five sentences
10. Eliminate mistakes:
The best way to eliminate mistakes is to use the following checklist:
Read each sentence out loud, starting at the end of the document and working backward. This will help you catch awkward sentences and typos.
Use short sentences and paragraphs. Longer sentences are harder to read and more likely to have mistakes in them.
Use a spell checker, but know that it won't find every mistake. For example, it won't tell you if you used "your" instead of "you're." Read your writing carefully before sending it out!
Conclusion:
To win the heart and minds of prospective clients, you can make your writing extra special by coming up with distinctive ways to give a touch of luxury to your message. Your clients will never have to worry about your business going out of style when you have mastered the art of effective business writing.
As you have learned, choosing a good writing service is essential, and so is choosing a WordPress support team. We work with Colleges and Universities in technical support and web backend development. Contact Us to learn more about our services.