Why Good Web Design is Important | Benefits to Website Design
Introduction to the Digital Era
In today's digital age, a website is often the first point of contact between businesses and potential customers. The Power of First Impressions cannot be understated; within mere seconds, visitors form an opinion about a brand based on its web design. This initial impression can captivate or deter users, making the stakes incredibly high. A well-designed website amplifies The Importance of Visual Appeal and plays a pivotal role in Enhancing Brand Identity. It visually represents a brand's values, mission, and offerings.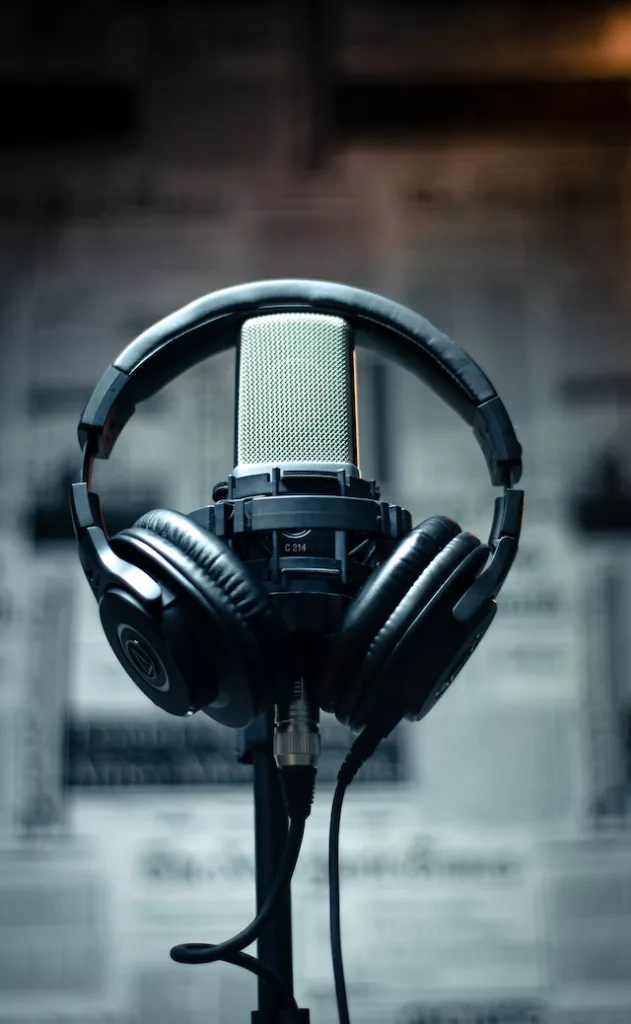 Audio Introduction of Blog Post
As technology continues to evolve, the expectations of modern consumers rise. The Role of Responsive Design has become paramount, ensuring that websites look and function seamlessly across various devices. This adaptability improves Enhancing User Experience and contributes significantly to Boosting SEO Rankings, making businesses more discoverable in the vast digital landscape.
Moreover, in digital marketing, The Role of Landing Pages is crucial. A well-crafted landing page can differentiate between a missed opportunity and a successful conversion. It's not just about aesthetics; it's about creating an intuitive and accessible journey for the user. Increasing Accessibility ensures that all users can navigate and interact with the content regardless of their abilities.
In the interconnected world of social media, The Connection with Social Media is strengthened by good web design. A cohesive design strategy can enhance a brand's presence across platforms, Catering to Modern Customers who value consistency and professionalism.
While many might see web design as a hefty investment, it's essential to recognize the long-term benefits, especially for Benefits for Small Businesses. Investing in quality design can lead to Saving Money with Digital Marketing in the long run, as a professional and trustworthy website can drive organic traffic and foster customer loyalty.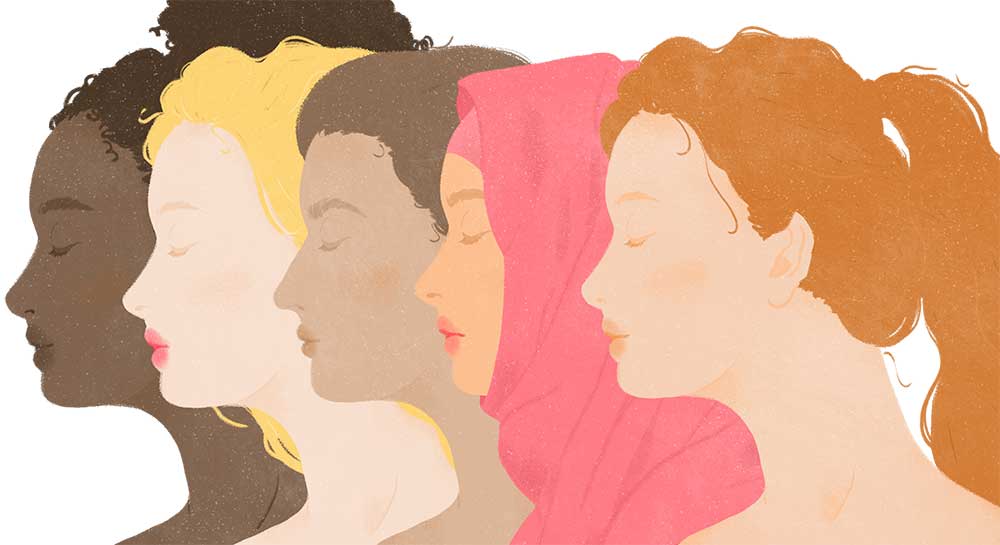 The Power of First Impressions
In the vast digital landscape, first impressions are pivotal. When potential customers land on your business website, the initial few seconds can determine whether they stay or leave. A good website design plays a crucial role in shaping these impressions. It's not just about aesthetics; it's about conveying trust, professionalism, and the essence of your brand.
The website's design, especially the home and landing page itself, acts as the digital storefront, setting the tone for the user's entire experience. If the design is visually appealing, intuitive, and resonates with the visitor's needs, it can significantly boost engagement and conversions. On the other hand, a poorly designed site can deter potential customers, affecting your business's online success.
Visually Appealing: Aesthetics matter. A well-designed site can captivate visitors, encouraging further exploration.
User-Friendly Navigation: Intuitive navigation ensures users can effortlessly find what they want.
Fast Loading Times: Speed is crucial. Slow-loading web pages can deter visitors.
Consistency: Uniformity in design across all web pages enhances user experience.
Reflects Brand Values: The design should echo the brand's ethos and values, creating a cohesive image.
Enhancing Brand Identity
Brand identity is the essence of any business. It sets you apart from competitors and resonates with your target audience. A professional website design is instrumental in reinforcing and enhancing this identity. Every element, from color schemes to typography, should harmonize with your brand's message.
A consistent and cohesive website design makes your brand memorable and instills trust among visitors. When potential customers recognize and resonate with your brand identity, loyalty, and advocacy increase. A strong brand identity can differentiate in the crowded digital space, ensuring your business stands out and leaves a lasting impression.

Consistency Across Platforms: Maintaining a consistent design enhances brand recognition, whether it's your website or social media accounts.
Reflects Business Values: Your design should mirror the ethos and values of your business.
Builds Trust: A cohesive brand identity instills confidence among potential customers.
Differentiates from Competitors: A unique brand identity sets you apart in the competitive market.
Evokes Emotional Responses: Good design can evoke positive emotions, enhancing user engagement.
The Role of Responsive Design
With the proliferation of mobile devices, ensuring your website is accessible and functional across all platforms is essential. Responsive design ensures that web pages adjust seamlessly to the screen size, offering an optimal viewing experience. A site that isn't mobile-friendly can deter potential customers, affecting your business's online success.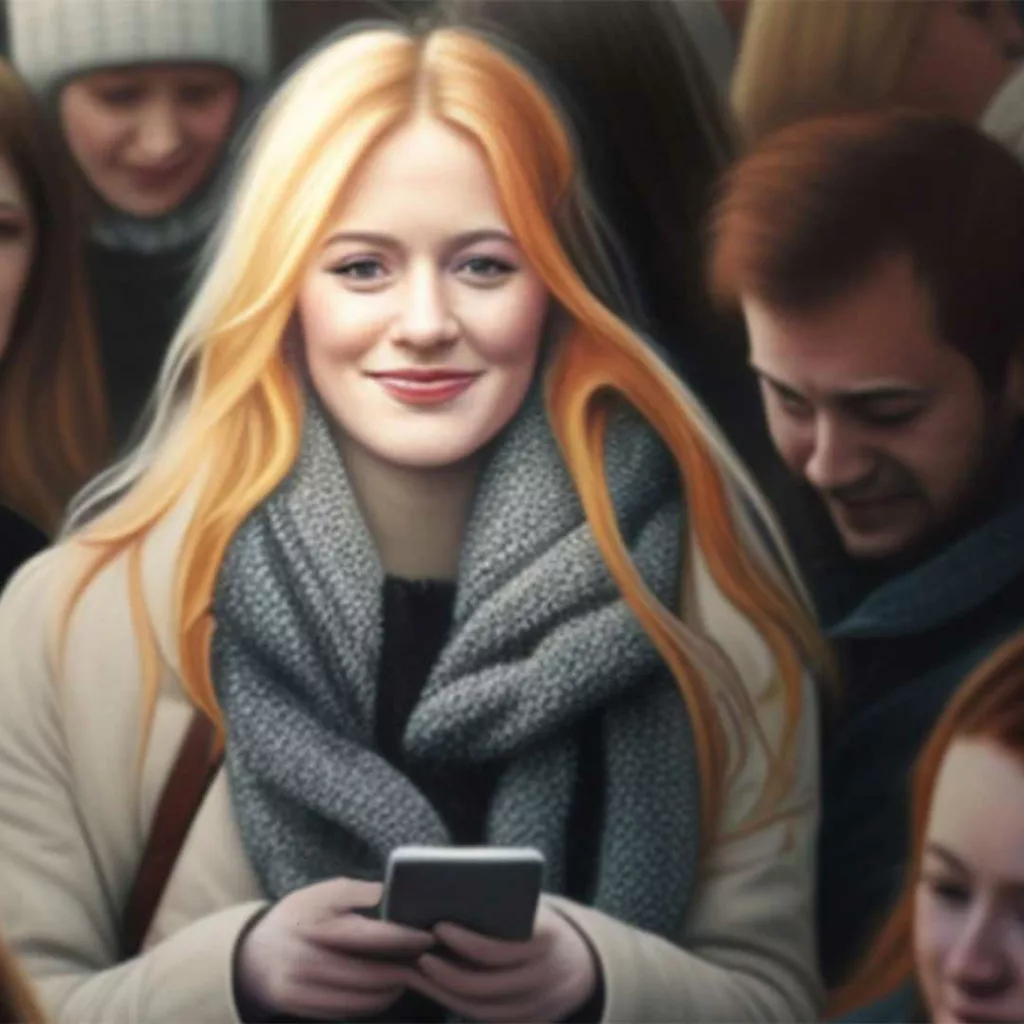 Boosting SEO Rankings
SEO, or search engine optimization, is vital for any business online. A good website design and quality content can significantly improve your site's visibility in search engines. This means more organic traffic and a higher chance of converting visitors into customers. Highlighting loading times, mobile optimization, and user-friendly navigation can boost SEO rankings.
The Importance of Visual Appeal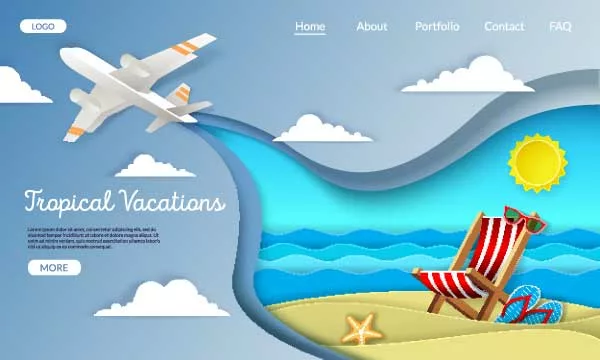 A visually appealing website can captivate visitors, encouraging them to explore further. Engaging visuals, combined with compelling content, can enhance user experience. It's not just about aesthetics; it's about creating a cohesive visual story that aligns with your brand's message. Incorporating visual content like images and videos can further enhance the appeal.
Increasing Accessibility
In today's fast-paced world, users want information quickly and efficiently. An easily accessible website ensures visitors find what they're looking for without hassle. Impactful website design prioritizes user experience with intuitive navigation, clear call-to-actions, and a logical layout. This not only improves user satisfaction but also boosts the chances of conversions.
Building Trust with Professionalism
Potential customers gauge a business's credibility based on its website. A professional website design exudes trustworthiness and reliability. It showcases your commitment to quality and service. Elements like testimonials, clear contact information, and quality content can further enhance trust among visitors.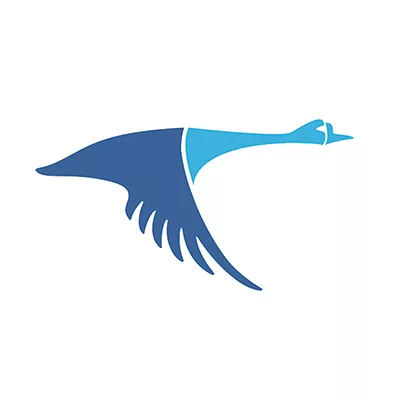 The Role of Landing Pages
In digital marketing, landing pages are pivotal in driving conversions and achieving specific campaign goals. Unlike general web pages, a landing page is specifically designed with a single focus or objective, often linked to online advertising or email campaigns.
When potential customers click on an ad or a promotional link, the landing page is their first point of interaction with your business. Its design, content, and overall user experience can significantly influence their decision to take the desired action, be it making a purchase, signing up for a newsletter, or any other conversion goal.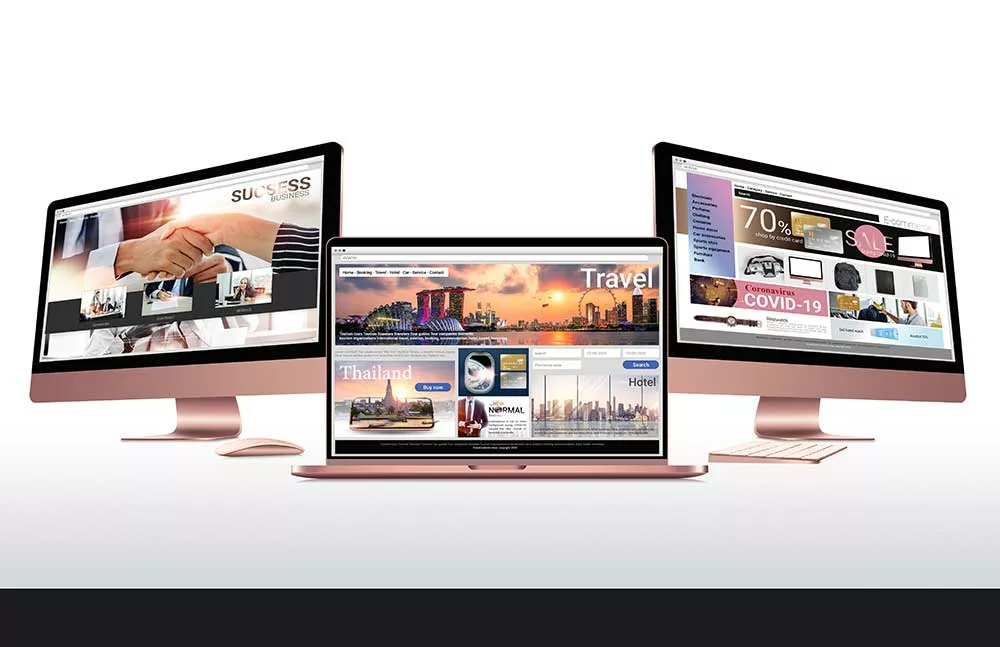 A well-crafted landing page, optimized for conversions can be a game-changer for businesses, ensuring that their digital marketing efforts yield tangible results. With the rise of portable devices, ensuring responsive and mobile-friendly landing pages is also paramount, as it directly impacts user engagement and conversion rates.
Focused Objective: Unlike regular web pages, landing pages have a singular goal, driving users towards a specific action.
Higher Conversion Rates: Optimized landing pages can significantly boost conversion rates, making the most of your marketing efforts.
Tailored User Experience: Landing pages can be customized for specific audiences, enhancing relevance and engagement.
A/B Testing: Landing pages allow for easy A/B testing, enabling businesses to optimize for better results.
Mobile Optimization: With mobile device proliferation, ensuring mobile-friendly landing pages are crucial for success.
Saving Money with Digital Marketing
In the modern business landscape, digital marketing has emerged as a cost-effective and efficient way to reach potential customers. While still relevant, traditional advertising methods can be expensive and may not always yield the desired results. Digital marketing, on the other hand, offers targeted and measurable campaigns, ensuring a higher return on investment.
A well-designed website optimized for search engines and user experience is a 24/7 online advertising platform. With resources like Slocum Studio, businesses can harness the power of digital marketing without incurring excessive costs. By leveraging online advertising, social media accounts, and other digital channels, companies can save money while achieving better results.
Targeted Campaigns: Digital marketing allows businesses to target specific demographics, ensuring better conversion rates.
Measurable Results: Unlike traditional methods, digital campaigns offer quantifiable results for better optimization.
24/7 Online Presence: A business website is a continuous marketing tool, reaching customers beyond business hours.
Cost-Effective: Digital marketing campaigns, especially with guidance from Slocum Studio, can be more budget-friendly than traditional methods.
Global Reach: Digital platforms allow businesses to reach a global audience without significant additional costs.

Enhancing User Experience
User experience (UX) is at the heart of any successful digital platform. A website that prioritizes UX ensures that visitors have a seamless and enjoyable browsing experience. Every aspect of the newly designed website enhances UX, from fast loading times to intuitive navigation.
Slocum Studio emphasizes the importance of a user-centric approach, ensuring that websites look good and function perfectly. A site optimized for user experience can increase engagement, extended site visits, and higher conversion rates. Prioritizing UX is not just about meeting user expectations; it's about exceeding them and creating lasting impressions.
Intuitive Navigation: A well-structured website ensures users can find information effortlessly.
Fast Loading Times: Speed is crucial; slow-loading pages can deter visitors and affect SEO rankings.
Mobile Optimization: With the rise of portable devices, ensuring a mobile-friendly website is paramount.
Engaging Visuals: As championed by Slocum Studio, visually appealing designs can captivate users and enhance engagement.
Feedback Mechanisms: Incorporating feedback tools allows businesses to improve the user experience based on real user insights continuously.
The Connection with Social Media
In the digital age, social media accounts are extensions of your business website. Integrating your site with social media platforms can boost your online presence, driving more traffic and increasing engagement. A cohesive design across your website and social media accounts can create and enhance brand consistency, making your business more recognizable and trustworthy.
Catering to Modern Customers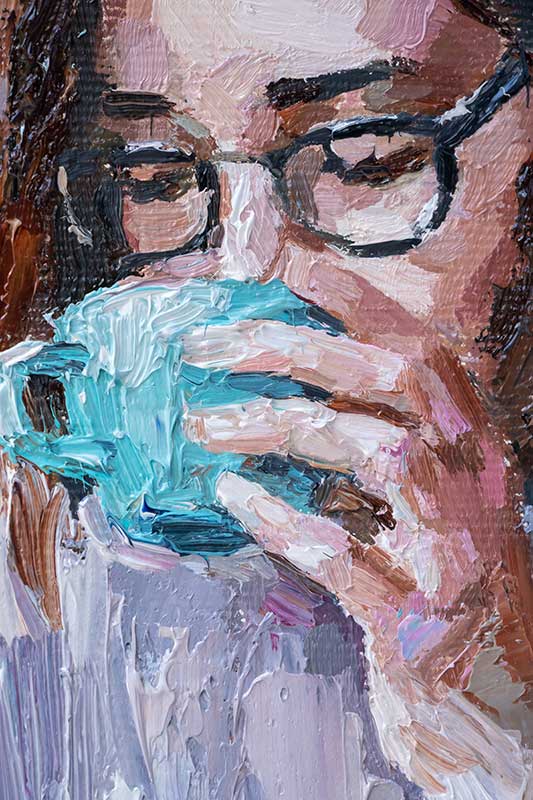 Modern customers are tech-savvy and discerning. They expect a seamless online experience, and a well-crafted website meets these expectations.
With the rise of portable devices, your web pages must be optimized for various screen sizes. A responsive design ensures your site looks and functions perfectly accessed from a desktop or smartphone.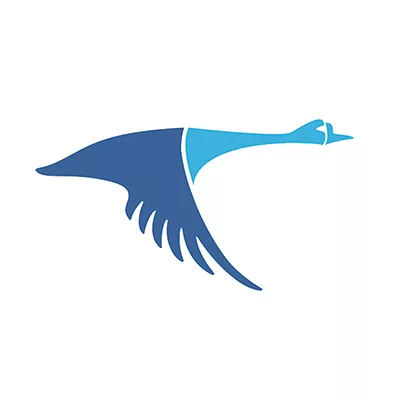 The Role of Web Designers
In digital marketing, the role of web design agencies cannot be overstated. These professionals bring a unique blend of creativity and technical expertise, ensuring your website looks appealing and functions seamlessly. A well-crafted website, crafted by skilled web designers, can significantly enhance your online presence.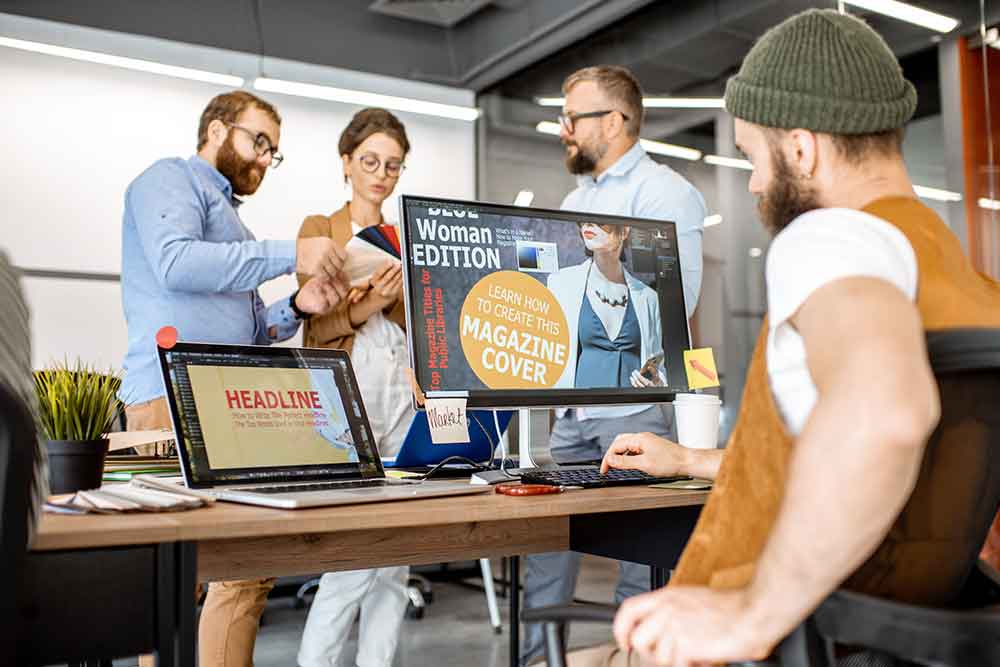 It's not just about creating visually appealing web pages; it's about ensuring the site is optimized for search engines, mobile devices, and user experience. Slocum Studio, a renowned name in the industry, emphasizes the importance of a holistic approach to your web page design, where aesthetics and functionality go hand in hand.
Technical Expertise: Web design agencies ensure your site is technically sound, from responsive design to SEO optimization.
Creativity: They bring innovative design ideas, making your site stand out.
User Experience Focus: Prioritizing user experience is key, ensuring visitors have a seamless browsing experience.
Up-to-date with Trends: Professional designers, like those at Slocum Studio, stay updated with the latest design trends.
Holistic Approach: They consider every aspect, from aesthetics to functionality, ensuring a cohesive website design.
Benefits for Small Businesses
For small businesses, establishing a robust online presence can be transformative. A modern designed website offers many benefits, leveling the playing field and allowing them to compete with larger corporations. With limited resources, small businesses often overlook the importance of website design.
However, with resources like Slocum Studio, they can harness the power of good web design without breaking the bank. A compelling website can attract new clients, establish credibility, and even open up job opportunities and new avenues for growth.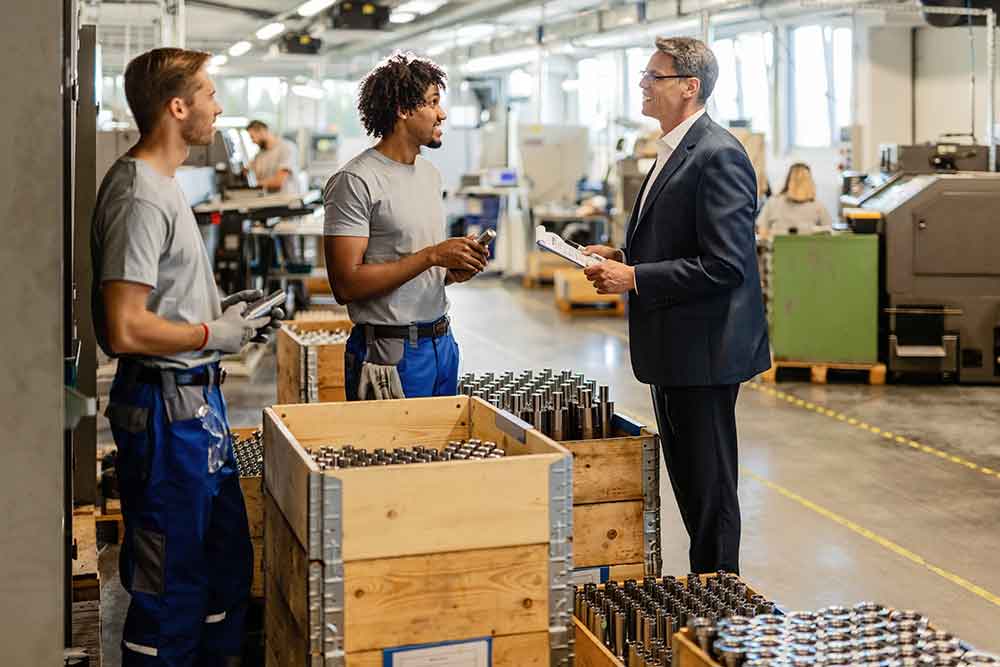 Plus, as most companies nowadays have their own website, there's every chance you could be losing customers to your competitors by staying offline Cost-Effective Marketing: A nicely designed website acts as a 24/7 marketing tool, reducing the need for traditional advertising.
Enhanced Credibility: Professional website-designed websites instill trust among visitors.
Broader Reach: Small businesses can reach a global audience with a nicely designed website.
Compete with Big Players: A robust online presence allows small businesses to compete with larger corporations effectively.
Increased Conversions: An optimized website can boost conversions, driving growth and revenue.
The Power of Social Proof
In today's digital age, consumers are inundated with choices. With countless businesses vying for attention online, establishing credibility and trust becomes paramount.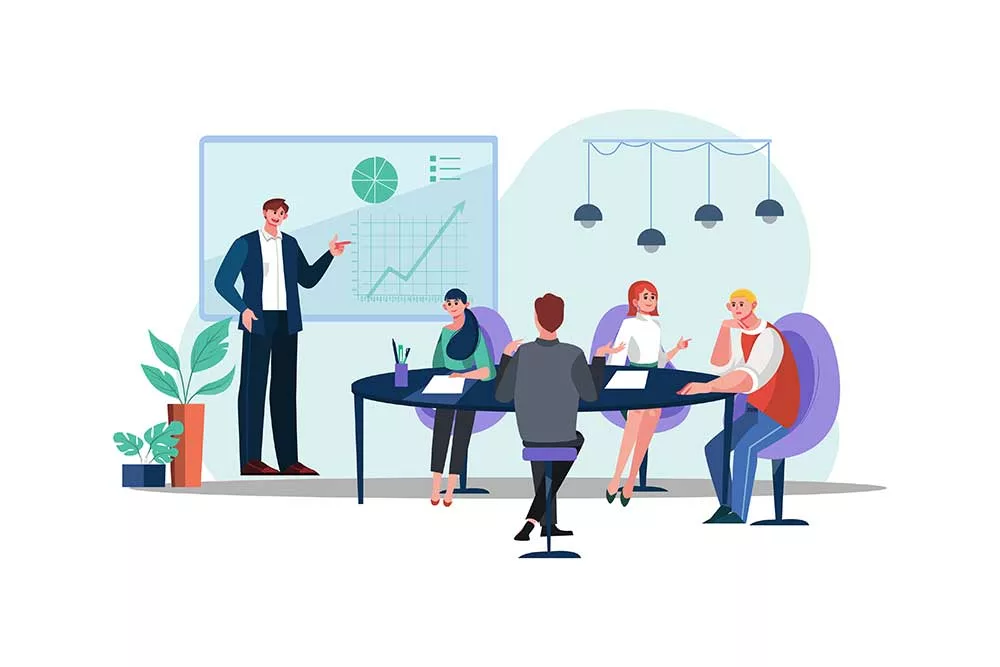 This is where the power of social proof comes into play. In the form of testimonials, reviews, and endorsements, social proof is a testament to a business's quality and reliability.
When a user visits a business website, they often look for indicators of trustworthiness. Testimonials and reviews provide insights into previous customers' experiences, offering a glimpse into the quality of products or services. A website's design that prominently features positive feedback can significantly enhance its credibility.
Beyond testimonials, integrating social media accounts into a website can further amplify social proof. Positive interactions, endorsements, and shares on platforms like Facebook or Twitter can sway potential clients, showcasing the brand's popularity and positive reputation.
However, ensuring that the social proof showcased is genuine and relevant is essential. Misleading or fabricated testimonials can backfire, damaging the brand's reputation.
Importance of Being Easily Found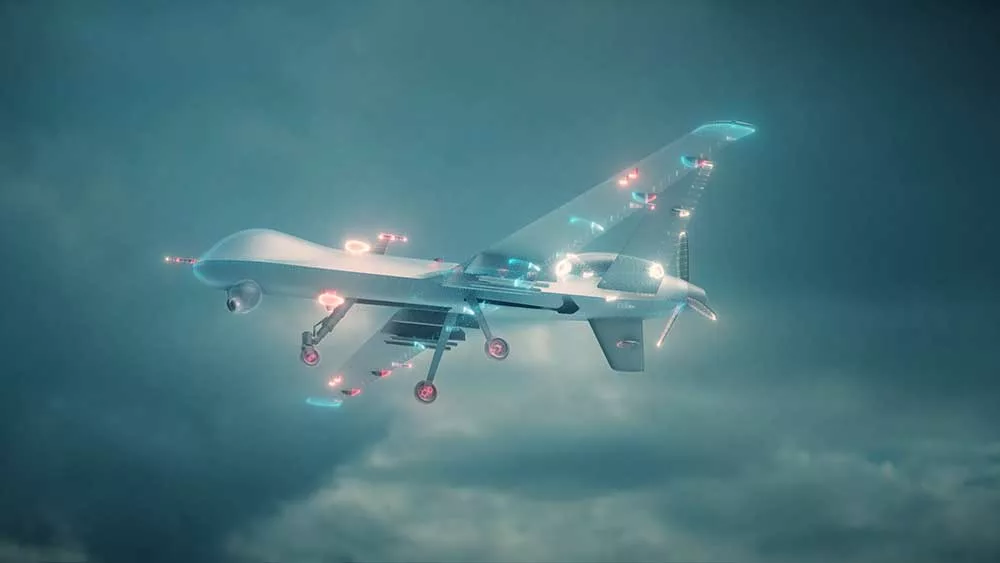 The vastness of the digital realm means that visibility is crucial for any business. With millions of websites and a plethora of information, ensuring that your business stands out and is easily found becomes essential. This is where the importance of SEO rankings and a website comes into play.
Search engines are the primary gateway for users to find information, products, or services. A business that ranks high in search results is more likely to attract organic traffic. Optimizing a website for search engines ensures that it meets the criteria set by algorithms, enhancing its visibility.
Beyond search engine optimization, the website's design is pivotal in its discoverability. Clear navigation, fast loading times, and mobile optimization ensure users have a seamless experience, reducing bounce rates and ensuring they effortlessly find the information they seek.
Additionally, integrating with platforms like social media accounts can boost a website's visibility. Regular updates, shares, and interactions on platforms like Instagram or LinkedIn can drive traffic, ensuring a broader audience reach.
---
The Role of Content
In the digital landscape, content remains a powerful tool for businesses. It's not just about filling web pages with text; it's about delivering value, establishing authority, and engaging with the audience. Quality content and a neat website can significantly enhance user experience and boost SEO rankings.
Whether it's informative blog posts, engaging videos, or compelling infographics, content bridges businesses, and their potential clients, it provides insights, answers questions, and drives engagement, ensuring visitors find what they want and stay longer on the site. In digital marketing, content is king, and its role in shaping online success cannot be overstated.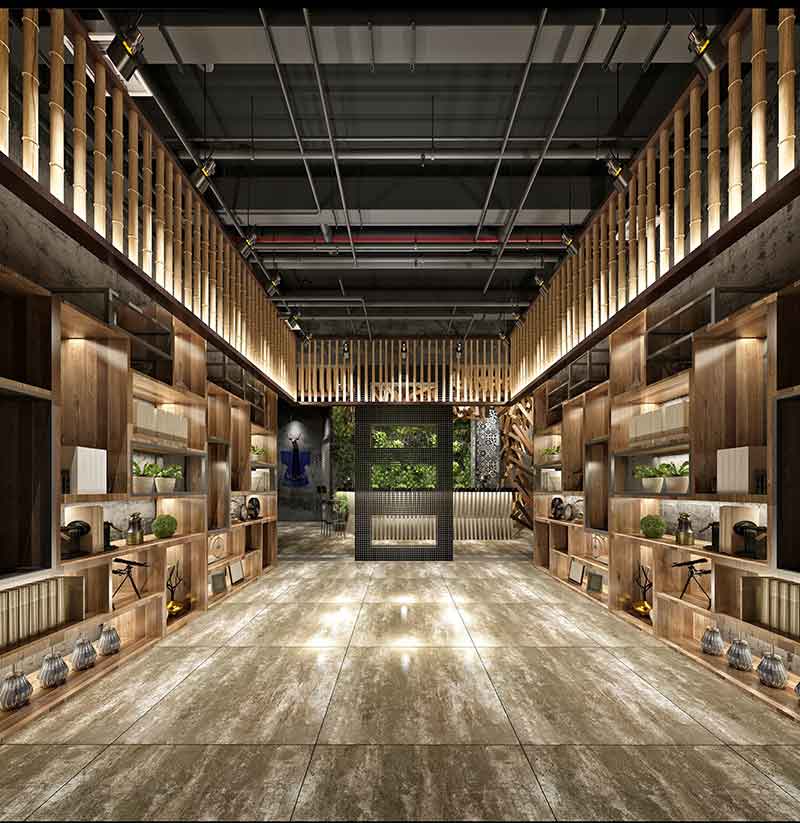 Delivers Value: Quality content offers valuable information to the audience, addressing their needs and queries.
Boosts SEO: Well-crafted content can improve search engine rankings, driving organic traffic.
Establishes Authority: Regularly updated content positions a business as an expert.
Drives Engagement: Engaging content keeps visitors on the site longer, reducing bounce rates.
Enhances User Experience: Relevant and valuable content improves the overall user experience, leading to higher satisfaction.
Staying Ahead of the Competition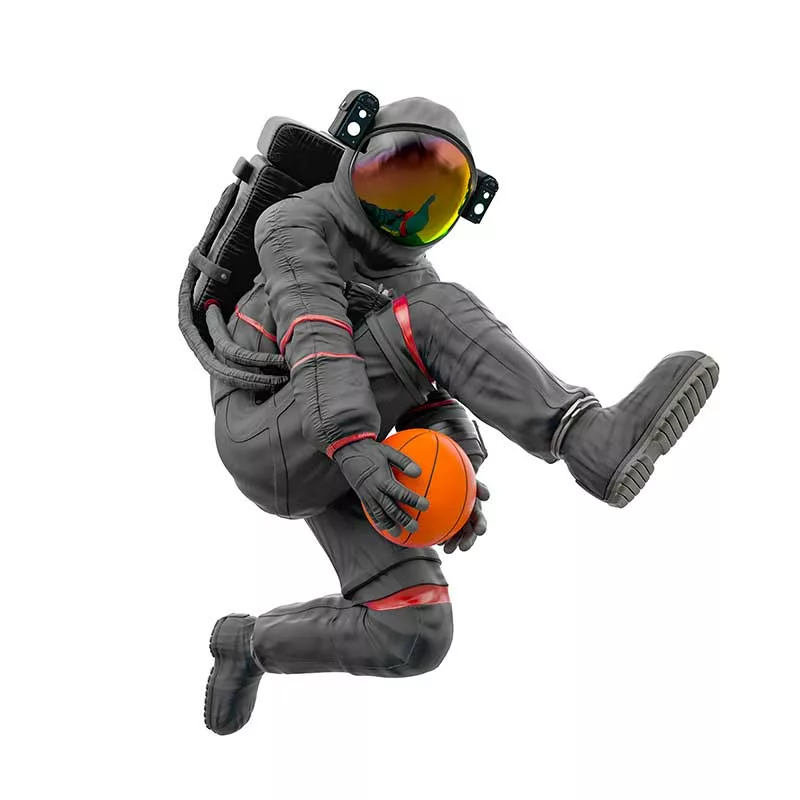 In the competitive business world, staying ahead is crucial for sustained success. A website optimized for search results and user experience can be a game-changer. It differentiates a business from its competitors, offering a unique digital experience to visitors.
With the rise of portable devices and changing user expectations, companies must continuously innovate and adapt. Leveraging the latest design trends, focusing on user-centric approaches, and ensuring seamless integration with platforms like social media accounts can give businesses the needed edge.
In the race for digital dominance, staying ahead of the competition is not just about being better; it's about being different and resonating with the target audience.
Innovation: Continuously updating and innovating ensures a business remains relevant in the ever-evolving digital space.
User-Centric Approach: Prioritizing user experience can set a business apart from its competitors.
Leveraging Trends: Staying updated with the latest design and technology trends ensures a competitive edge.
Seamless Integration: Integrating with platforms like social media enhances online presence and reach.
Unique Value Proposition: Offering something unique and valuable ensures differentiation in the crowded market.
---
The Future of Web Design
Web design is an ever-evolving field. As technology advances, so do design trends and user expectations. Staying updated with the latest design innovations ensures your business's web presence remains relevant and appealing to modern users. From virtual reality interfaces to AI-driven features, the future of web design promises exciting opportunities for companies willing to adapt and innovate.
The Top Benefits of Good Web Design
A modern website's importance cannot be overstated in the digital age. As the virtual storefront of a business, a website serves as the primary touchpoint for potential clients. A great website design goes beyond aesthetics; it encompasses functionality, user experience, and brand representation. Slocum Studio, a leader in web design, often emphasizes the multifaceted benefits that a professionally crafted website brings to businesses.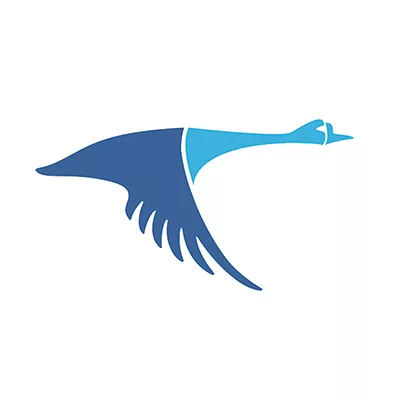 Firstly, an impactful website design enhances brand identity. It provides a cohesive and consistent brand representation across all digital platforms. This consistency fosters trust and recognition among potential clients. Moreover, in the competitive digital landscape, a standout website design can differentiate a business from its competitors, offering a unique user experience that resonates with the target audience.
Furthermore, a neatly designed website is pivotal for SEO rankings. Search engines prioritize sites websites that offer a seamless user experience, fast loading times, and mobile optimization. Higher rankings translate to increased visibility, driving organic traffic and potential conversions.
Lastly, regarding cost-effectiveness, a robust website or service is a 24/7 marketing tool. It reaches potential customers beyond business hours, offering information, products, or services at their convenience. With the guidance and expertise of resources like Slocum Studio, businesses can harness the full potential of good web design, ensuring sustained growth and success in the digital realm.
Brand Consistency: A neat website design ensures a consistent brand representation across all digital touchpoints.
Competitive Edge: Standout design differentiates a business in the crowded digital space.
SEO Benefits: Well-designed sites often rank higher in search engine results, driving organic traffic.
Enhanced User Experience: Prioritizing user experience increases engagement and potential conversions.
Cost-Effective Marketing: A robust website serves as a continuous marketing tool, offering information and services around the clock.
Call to Action
Ready to elevate your digital presence? Investing in professional web design can transform your business, offering many benefits. Whether you're a startup or an established enterprise, a great website is the key to online success. Take the leap today and harness the power of the digital realm.
Are you interested in maximizing your online growth? We can help with Web Strategy, Web Design & Development, SEO, and content writing. Talk to Us! Call: (857)400-8959
Stay connected
We're always hard at work putting out new content covering WordPress, marketing, and SEO news. Stay connected with us 100% spam FREE.