Get help with your WORDPRESS Website
Talk to a team member!
Call Us: 857-400-8959
Serving Massachusetts – Rhode Island – New Hampshire & Connecticut
Looking for a long term relationship with a WordPress agency that cares about customer service? You found it!
Every website needs work from time to time. Some need minor fixes, and some a major overhaul. With so many people shopping and researching online, it is critical to keep or get your website up to standards. We are a small WordPress agency that caters to small and medium-sized businesses and organizations. Ninety percent of our clients are still with us even after 12 years in business! Our prices are reasonable, and we will offer you a no-charge consultation.
Fix WordPress Issues
Something not right, broken links, page issues. We can help! (appointment required – one hour min)
WordPress Updates
WordPress plugin updates, we can help keep it fresh!
We want to be your long term partner!
E-Commerce
Keeping your shop humming along is important!
We can help you sell more products and services!
Maintenance Service
Like a race car, our team keep things tuned and on track! We want to be your long term partner!
WordPress Development
Do you have a medium or long term project that requires a WordPress developer – call us!
ADA Compliance
Having an accessible website is a must. See our sister company Compliant ADA websites!
I was having issue after issue with my old website. The person in charge left the company and with him all our passwords and images etc. I called Mark at Slocum Studio, and he and his team got me back up in short order. They were great!
Pete Covill – CEO, Umphrey Covill & Coleman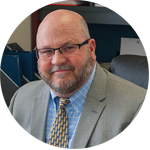 "
I needed help with my WordPress website; it was old, and I couldn't be found on searches. The forms were broken, and I wasn't receiving any leads. Now I'm getting web forms every week! The turnaround has been nothing short of amazing!
Paul Santos – Attorney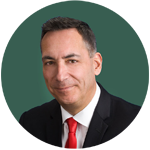 "
2021 © Slocum Studio LLC. All rights Reserved I Privacy Policy