Welcome to Slocum Design Studio, where we understand the value of a strong online presence for businesses like yours.
When creating an impactful website, partnering with a web design company that is conveniently located near you offers numerous advantages. As a local business, we recognize the importance of fostering connections within our community. This article will explore the benefits of choosing a web design company near you and how it can help propel your online success.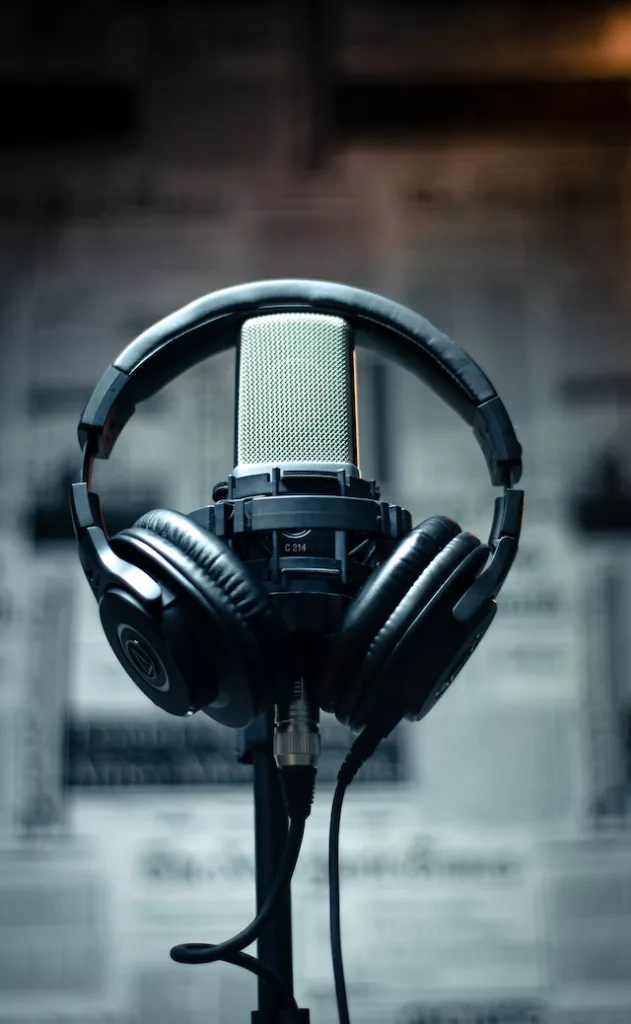 Rather listen than read, click the button!
Why hire Us?
Welcome to Slocum Design Studio, your trusted partner in crafting exceptional digital experiences. With an impressive track record spanning nearly 15 years, we have established ourselves as industry leaders in WordPress development, software solutions, plugins, and web themes.
Our unwavering commitment to customer satisfaction has earned us a stellar reputation, evident in our 5-star Google reviews and that 90 percent of our customers have chosen to stay with us since the beginning. At Slocum Design Studio, we pride ourselves on our meticulous attention to detail and unwavering dedication to providing outstanding customer service. When you hire us, you can expect a team of experts who will go above and beyond to bring your vision to life and exceed your expectations.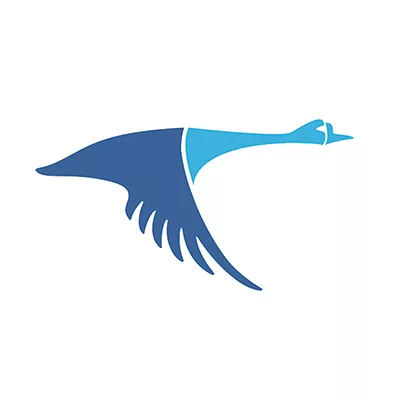 5 Reasons to hire A Design Studio near you
Personalized Collaboration: Hiring a local web design company opens doors to customized collaboration and effective communication. Working with a team nearby allows for face-to-face meetings, fostering a deeper understanding of your business goals, target audience, and unique requirements. This proximity enables a more efficient exchange of ideas, immediate feedback, and seamless coordination throughout the web design process.
Local Market Insights: A web design company near you uniquely understands the local market. They are well-versed in your target audience's preferences, trends, and behaviors. Leveraging their local expertise, they can create a tailored website to cater to your local customer base. This localized approach ensures that your website resonates with your audience, increasing engagement, conversions, and business growth.
Quick Response Times: Timely responsiveness is crucial in the fast-paced digital world. When you work with a local web design company, you benefit from their proximity and ability to address any issues promptly. Whether you need urgent updates, technical support, or maintenance, having a local team ensures swift response times and efficient troubleshooting. This rapid assistance guarantees minimal downtime, allowing your website to operate seamlessly and provide a positive user experience.
Building Local Connections: Collaborating with a local web design company helps you enhance your online presence and strengthens your ties within the community. By supporting local businesses, you contribute to the growth and vitality of your area. Additionally, a local web design company will likely have a network of connections that can further benefit your business, such as local photographers, copywriters, and SEO specialists. These valuable connections can amplify your website's quality and visibility.
Ongoing Support and Maintenance: The journey of a website doesn't end with its launch; instead, it requires continuous support and maintenance. Choosing a local web design company ensures ongoing assistance and available support whenever needed. From regular updates to resolving technical glitches, a local team is better equipped to provide efficient, hands-on support and address your website's evolving needs.
Client Project Information
Conclusion:
Partnering with a web design company near you presents many advantages beyond merely creating a visually appealing website. With personalized collaboration, local market insights, quick response times, building local connections, and ongoing support, your online success is set to soar. At Slocum Design Studio, we believe in the power of local partnerships and are committed to helping businesses like yours thrive in the digital realm. Contact us today to embark on a journey toward a captivating and results-driven website.
New Bedford Art Museum built by Slocum Design Studio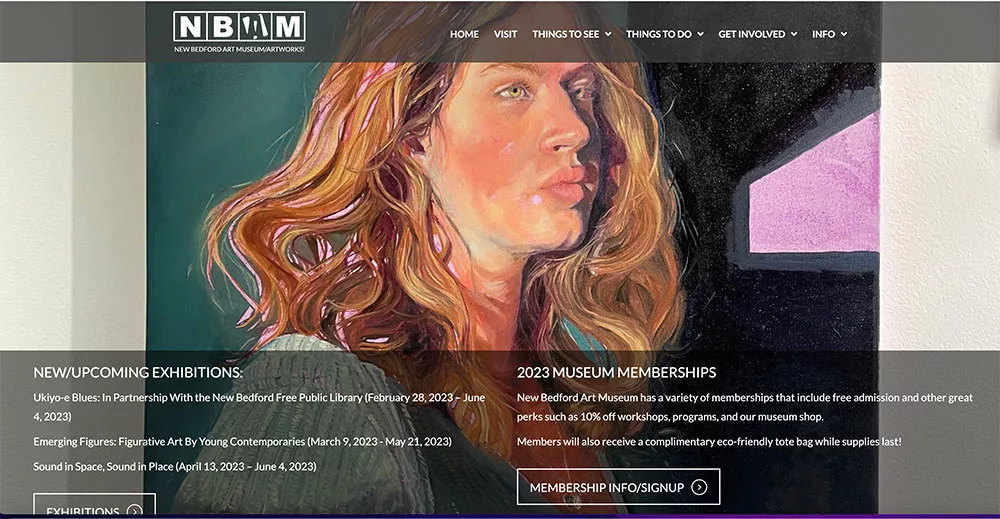 Slocum Design Studio, a renowned web design company based in New Bedford, embarked on an exciting project to create a remarkable online presence for the Bedford Art Museum. Leveraging their expertise in WordPress, Slocum Design Studio crafted a visually stunning and highly functional website that perfectly encapsulates the essence of the museum. With a keen eye for design, the team at Slocum ensured that the website not only showcases the artwork but also provides visitors with an intuitive and user-friendly experience.
Website Functionality
The Slocum Design Studio team meticulously crafted informative pages that inform visitors about the museum's collections, exhibitions, and events. The designers skillfully incorporated an e-commerce store, enabling art enthusiasts to purchase their favorite pieces directly from the website. Integrating a local map allows visitors to easily locate the museum and explore nearby attractions, fostering a sense of connectivity within the community.
One of the standout features of the website is the event pages and calendar schedule, where visitors can stay up-to-date with the museum's upcoming events, workshops, and educational programs. The exhibition pages were thoughtfully designed to showcase the artworks in a captivating manner, ensuring a delightful visual experience for art enthusiasts browsing the website.
UX User Experience
In addition to its aesthetic appeal, the website built by Slocum Design Studio prioritizes user-friendliness. The interface is intuitive and easy to navigate, allowing visitors to explore the website's various sections and find the information they seek. The team paid meticulous attention to detail, ensuring every element, from the layout to the color scheme, contributes to a cohesive and engaging user experience.
We build on WordPress
Thanks to Slocum Design Studio's dedication and expertise, the Bedford Art Museum now boasts a WordPress website that is visually stunning, highly functional, and informative. The website's outstanding design, seamless user experience, and comprehensive features, including the e-commerce store, local map, event pages, calendar schedule, and exhibition pages, have elevated the museum's online presence and provided art enthusiasts with an immersive digital platform to engage with the museum's offerings.