Green Shuttle WordPress Web Design
See how we've helped transform the Go Green Shuttle website from an outdated design to a new upscale, colorful, easy-to-navigate website. Including a quicker call-to-action conversion on the front panel.
Why Go Green Shuttle Chose Us to design their WordPress Website
Dean Athanas contacted us based on a referral from a client who was his daughter! You can be sure that you are trusted when a daughter recommends you to her father! But Dean had specific needs such as:
A team knowledgeable in

 

WordPress

 design & development

Improved User Experience (UX) on his site

Page speed and optimization

Copy & Content curation
There was no doubt that Slocum Studio would be the right team. Our team has years of WordPress experience. We've helped hundreds of companies start and maintain their online ventures since 2007.
Strong brand design - brand colors
Book your ride button - above the fold
Brand message - reasons to book
Telephone number - "is clickable."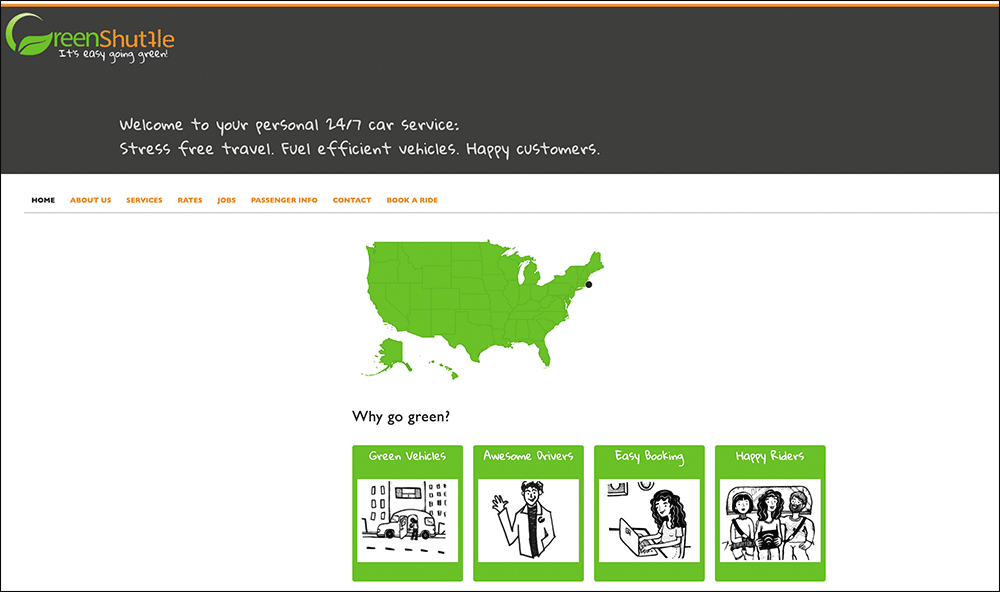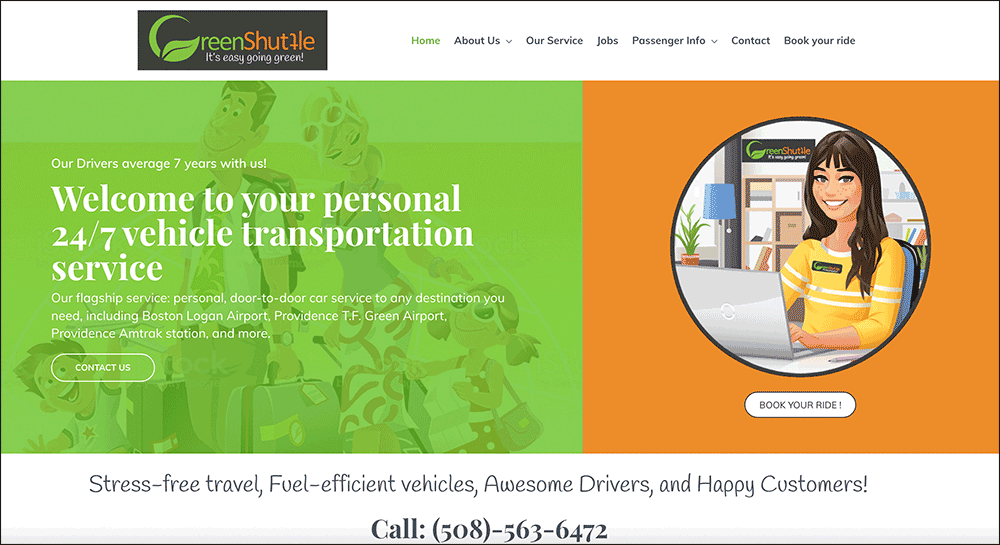 Dean emphasized that he wanted a new fresh look but to retain the brand colors and was open to updating the graphics on the website.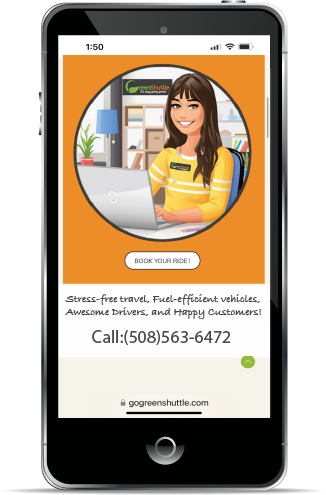 We needed a solution, first, to make it easy for customers to book a ride. And second, a place to find the three booking APIs. Especially on portable devices.
Due to the required booking information complexity, we directed the users to one page where they could choose their transportation. 
Personal Airport and Amtrak Transportation

Personal Point-to-Point Transportation

Personal Hourly Transportation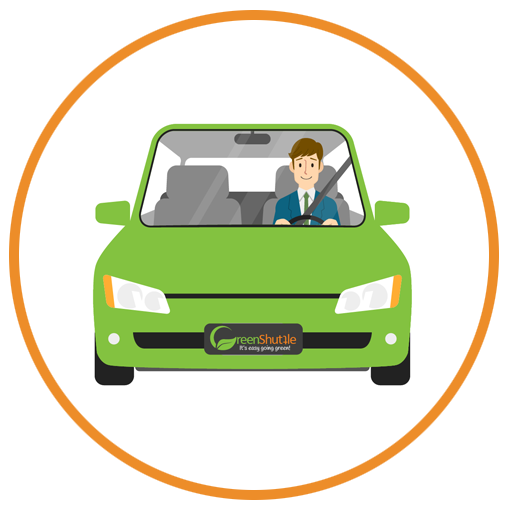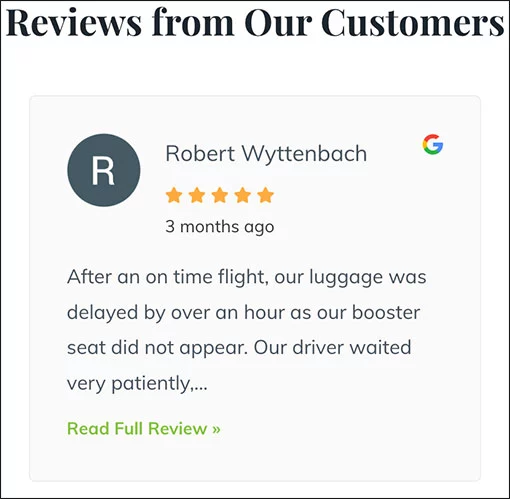 A buzzword at Slocum Studio is Authority Websites.
You have a few seconds to show a visitor that your site is credible and trustworthy. Building an authoritative website takes planning. A combination of great content, visuals, colors and whitespace contributes.
More information for better UX
"Clickable" contact information

Hours of operation

Footer menu

Contact form
5. GoGreen Shuttle's previous footer did little to inform the user or allow them access to important information.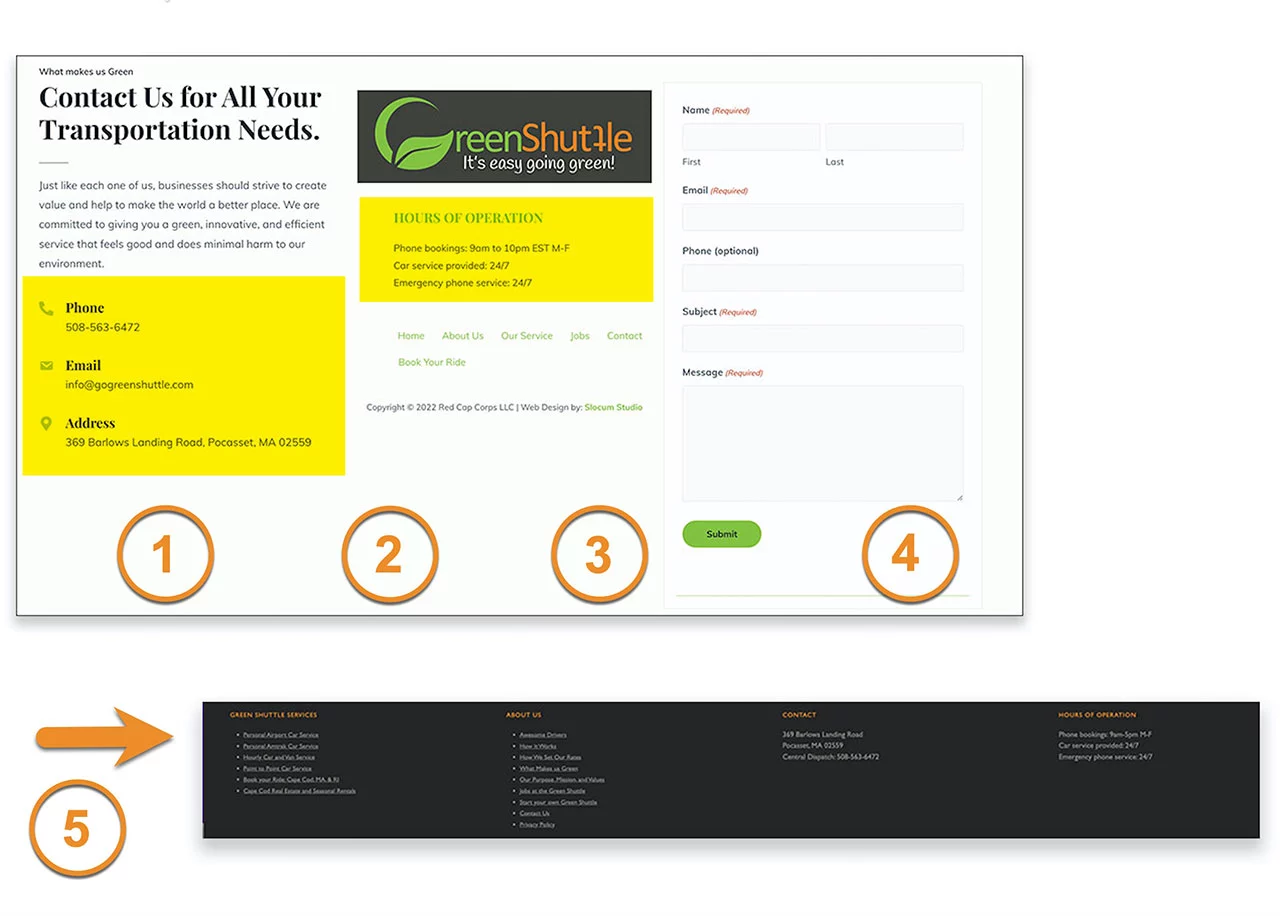 Now that the GoGreen Shuttle Company has a new website, they can feel confident shouldering up to their competition while offering the website visitor a great user experience.
The mega menu, a large CTA booking button, an expanded footer, and a responsive design for phone use will undoubtedly help increase bookings.
We're excited for them and wish them much success!
Looking for similar results with your project?
We can help you succeed in your online ventures. We'll study your goals and create a plan with solutions to effectively meet and exceed them!