The amount of time someone stays on a web designer's website can vary greatly depending on various factors, including the quality and relevance of the content, the design and usability of the website, and the specific goals and interests of the visitor.
On average, website visitors tend to spend around 10 to 20 seconds on a webpage before deciding whether to stay or leave.
Leaving my website so soon– why not stick around?
However, it's important to note that this average time is just a rough estimate and can be significantly influenced by different factors. Engaging and informative content, straightforward navigation, appealing design, and relevant calls to action can all contribute to longer visit durations.
Conversely, if the website is poorly designed, lacks relevant information, or fails to capture the visitor's interest, they may leave within a few seconds.
It's crucial to create a user-friendly experience, optimize your content for relevance, and provide clear and concise information that addresses visitors' needs and interests.
This can increase the likelihood of visitors staying longer on your web designer's website and potentially converting into leads or customers. Hopefully, our post on 8 Strategies to Extend Visitor Engagement on Your Website will help you keep visitors on your webpage longer.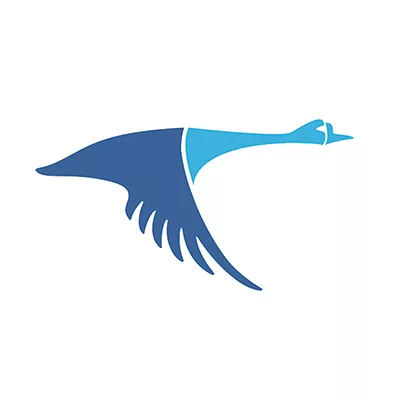 What you can do to make them stay
To encourage visitors to stay longer on your website and explore its content, consider incorporating the following elements:
Engaging and Relevant Content: Provide high-quality, informative, and engaging content that matches the interests and needs of your target audience. This could include blog posts, articles, case studies, or video tutorials on web design, industry trends, and best practices.
Clear Navigation: Ensure your website has intuitive and easy-to-use navigation menus that help visitors find the information they seek. Use clear labels and organized categories to guide them through different sections of your website.
Visual Appeal: Use visually appealing elements such as high-quality images, videos, and graphics that enhance the overall aesthetics of your website. Visual content can capture attention and make your website more engaging.
Call-to-Action (CTA) Buttons: Place clear and compelling call-to-action buttons strategically throughout your website. These buttons can prompt visitors to take specific actions, such as contacting you for a consultation, subscribing to a newsletter, or exploring your portfolio.
Testimonials and Reviews: Incorporate testimonials or reviews from satisfied clients to build trust and credibility. Positive feedback from previous clients can instill confidence in visitors and encourage them to explore further.
Interactive Features: Include interactive elements like quizzes, polls, or surveys that allow visitors to engage with your website actively. This can create a sense of involvement and encourage them to stay longer.
Related Content and Internal Links: Provide links to related content within your website to guide visitors to explore more pages. This can be achieved through "Related Articles" sections, suggested posts, or internal linking strategies that connect relevant pages.
Mobile Optimization: Ensure your website is mobile-friendly and responsive to accommodate visitors who access your site from various devices. A seamless mobile experience can increase engagement and encourage longer browsing sessions.
Remember, offering value, user-friendly navigation, and visually appealing design is key. By providing an enjoyable and informative experience, you can increase the chances of visitors staying longer on your website and potentially converting into leads or customers.
Thanks for reading our post, 8 Strategies to Extend Visitor Engagement on Your Website. If you implement these ideas, you should see longer page views.
Stay connected
We're always hard at work putting out new content covering WordPress, marketing, and SEO news. Stay connected with us 100% spam FREE.