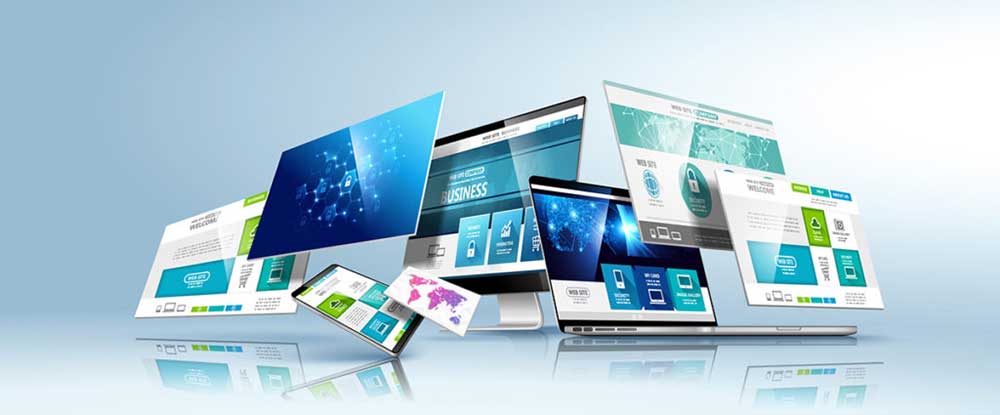 Web Design and Development Agency
Slocum Studio is a Web Design and Development Agency using the WordPress CMS.
WordPress is an open-source content management system. At the time of this writing, some 455 Million websites are powered by WordPress. And 62% of the top 100 (Inc. 5000) fastest-growing companies in the US use WordPress.
And WordPress has a commanding lead as the top CMS in market share. This is why Slocum Studio Designs Around WordPress! There are many benefits to using WordPress for your online presence.
WordPress is fully customizable and can grow as fast as you want regarding pages, blog posts, or the like. You will find it easy to use and edit; this significantly benefits small and large businesses. What's more, WordPress requires little technical knowledge as far as maintaining content is concerned.
Why Choose Slocum Studio for your Website Project?
Slocum Studio has been in business since 2007. And we offer entire custom-designed work or customized theme installations. We know WordPress and can design pretty much anything you can envision.
90% of our clients are still with us after ten years! Why?
We listen to what your needs and goals are.
We don't oversell our services.
We work with you to develop plans to help you grow. Our case studies explain our approach.
We don't build and leave; we support our clients long after completing the project.
We're your source of everything digital, including photography services, helping you with your online journey.
We can explain SEO, online marketing, and e-commerce and how to use them.
We work to please our customers!
We know that pretty much anyone can build a website but far fewer know how to get traffic to your website. We know how to optimize your content to be found online. We can write content for you as well.
Great web design starts with UX and UI skills. UX is where the rubber meets the road, the designer and the developer help you reach your goals. A custom design considers a couple of disciplines called UX and UI.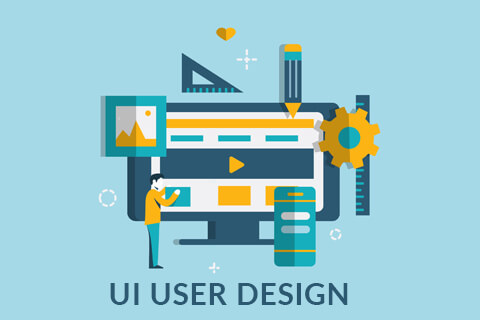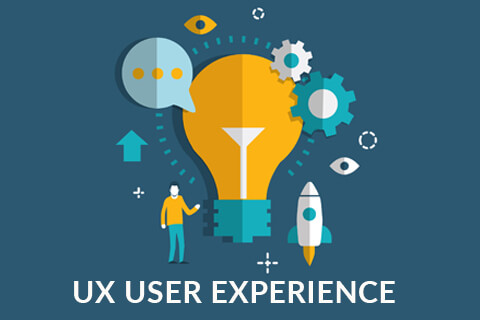 UX refers to the user experience while interacting with your product or service. And while this can apply to a physical product's look feel, it also relates to your website visitor. How does it make your visitor feel while looking through your website? Is he or she able to conduct the desired task efficiently? It can be as simple as filling out a contact form or placing an order for a product or service. The goal of the UX designer is to create a seamless, easy to navigate, and overall pleasant experience for the user.
UX designers often combine market research, the product or service attributes, strategy, and design to accomplish the main goal– a conversion, which means to sell your product or service.
UI refers to the visual design of a product, unlike UX, which is more about a visitor's journey to find a solution to a problem. UI will come into play when a visitor navigates your website. How is the look and style of the visual elements, buttons, graphics, colors, and typography, to name a few?
While independent of each other in terms of what they accomplish, UX and UI go hand in hand. The UI design is developed in part by the information provided by UI research.
Working both of these disciplines into a web project will help immensely create a uniques customer experience. Another reason Slocum Studio Designs Around WordPress!
On Webpage Optimization – SEO
Building Custom WordPress web pages is essential, but that alone won't guarantee that users will find them on a search. Optimizing webpages pages is the only way to know for sure.
Here at Slocum Studio, we have experience building highly optimized web pages that far outperform those that are not, achieving a much higher page rank. We offer this service when developing and designing websites or as a stand-alone service.
Keyword research is needed to determine what visitors are searching for in terms of phrases (search terms) they use to search.
Slapping a website together won't work in today's online market. There are now millions of websites; you must do everything right if you want yours found. Design, content, and SEO are all critical elements.
Everyone thinks getting content together for their web pages is a no-brainer. But to be honest, it can be a daunting task.
Exceptionally few clients in our experience can provide all the content needed for their websites, especially more extensive sites, not to mention blog posts! Not only do you need to consider what to write about, but you need to be sure it's appropriately keyworded so that the page ranks on Google.
Slocum Studio offers complete writing services, both content and copywriting. Having great content on your website is a critical element if you want your website to be found online.
Design and Development Services for Woocommerce Websites

Slocum Studio believes in enhancing the user's shopping experience. The same good practice standards apply to Woo Commerce shopping sites meaning, keywording, optimization, and great readable content.
WooCommerce powers nearly 25% of the online market. That translates to millions of WooCommerce websites. Building a shopping site with great UX and UI is what we do!