The Internet is becoming THE place to buy products and services.
It means faster access to product information and public opinion.
It means a one click buying and shipping experience.
It means generally lower overhead costs.
To get in on this digital market, you can pay for a service or marketplace to do the work. This action generally incurs a pay per month/per transaction fee.
Or…
You can build your website from the ground up to both promote and sell your product and only your product.
Both are valid options, but the ultimate decision of create or join should be thought about hard and discussed.
There are a number of options at your disposal when selling a product online. The first thing you should always do before creating or selling anything is ask some questions.
Question: What am I trying to sell online?
This sounds like a pretty obvious question to be asking, but it will determine which path you should take online.
In some cases, the answer will be to create a basic personal website.  In some cases, a more intense e-commerce solution is required. In others, it is better to use traditional Internet channels.
Let's look at some scenarios.
Selling some basic products online
Let's say you are selling promotional merchandise, t-shirts, video, or just some odds and ends. This is where having a personal selling website is critical. Your website becomes the portal for all of your items, with different size options, promotional content surrounding your product, and basic ordering and shipping.
Rather than get lost in the struggle of an Amazon seller's page, make your content known through a well-made website with pricing and shipping options.
That is not to say you should never use traditional online sales routes. You should, however, diversify your business by providing the user with a strong landing page and a strong impression on what your product can do.
I have seen countless friends buy "high-quality" cases for their iPhones for $4. It usually doesn't work out so well for the shopper, so having a real presence online can make your product more legitimate to jaded buyers. It also opens up a support channel option, so buyers know that there is a company behind a product and not just a shadow.
Give people as many chances to buy your product as posssible.
Give your product as many chances to land on a search engine as possible.
Consignment and Virtual Marketplace.
This one is difficult to place.
If you are selling one or two items here or there, I give you my full permission to use a site like eBay or Amazon.  It is a quick transaction that needs no web presence.  Just sell and collect the money.
What the question truly targets is the businessman inside. More and more people are finding success in building their own marketplaces.  In much the same way that was discussed at the beginning of this article, would it not be the coolest to be able to manage your own marketplace?
Creating an online marketplace can be a big, complex undertaking, but the results speak for themselves.
Once the online store has been created, it is just a matter of maintenance, security, and customer-service.  Take a percentage of the profits and you have morphed into an Internet mogul.
We have actually done this sort of work for people in the past using nothing but a WordPress-powered website as the template. We have created marketplaces for business ads and even online marketplace for vintage cars.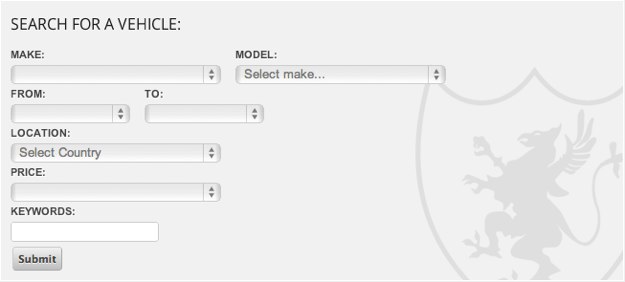 It can be done and it can look professional. Full websites, with administrators, user profiles, and financial systems can happen.
Selling Creative Works Online
For selling books online, selling music online, selling art online, and selling any other creative work online, a simple promotional page may be the better option.
With these mediums, people have a general knowledge of where to go to buy a piece of creative content.
For example, if I want to purchase a physical book, I will probably go to Barnes and Noble's or Amazon's website and search for the book. If it is a digital copy of said book, I would purchase the book in the store of the chosen device (Amazon for Kindle, iBooks for Apple, Barnes and Noble for Nook, etc.).
If I wanted to buy a song from an artist, I would probably use iTunes or some other similar music interface.
The point is, people looking for media are not usually looking at a specific artist's website for purchasing.
But, that should not discourage a sales website. Rather, it should place the focus on creating a website with a call to action or testimonials to direct those that go to your website to the shopping options they have and to promote the hell out of your content.
Speaking of testimonials…
Selling Services Online
Services are an interesting beast because they are what marketers refer to as intangible goods.
You can see a service no better on a website than you could in a brick and mortar retailer. Therefore, it is up to pricing and public opinion to sway the business of a service.
Similar to the above article, the focus should be on declaring and promoting your services with contact and pricing information.  And litter that website with testimonials from previous customers to let people know that you mean business!
Take a look at this legal theme for WordPress that we crafted to make testimonials simpler, as an example.
A Brave New World
E-commerce is quickly taking over the world as the best and fastest way to shop.
We hope that you read through this article and got a better understanding of which direction to take when you wish to sell products online. It is becoming a very necessary element of running any business and should be treated as such.
Later this week, we will talk about taking the first step with WordPress in making a killer e-commerce or promotional website (part II).
If you want to be kept more up to date with our methods for selling online, subscribe below.