When it comes to searching for images on the internet, it's important to be responsible and respect the rights of creators. Copyright and licensing play a vital role in protecting the ownership of images and ensuring they are used appropriately. We must approach image searching the right way– Finding Free-to-Use Images Legally and avoiding the temptation of taking images without permission.
Exploration of legal and ethical avenues is the best way to find images. Side by side, we are also protecting ourselves from potential legal consequences. In this article, we will explore the intricacies of copyright and licensing and learn about how to search for free images you can use legally.
Understanding Copyright and Licensing
Copyright is a protective barrier for creative works, ensuring that creators maintain exclusive rights over their intellectual property. It guards the pictures from unauthorized use and distribution, safeguarding the work of photographers and artists.
Small business marketers often prefer sourcing pictures from readily available sources rather than taking custom or new visuals for their projects. This is a cost-saving alternative and convenient for a busy professional.
However, the implications of copyright are significant. Therefore, we must respect the rights of creators and refrain from randomly helping ourselves to their works. Instead, we must approach the world of images cautiously, seeking only legally-abiding options that uphold copyright principles.
Types Of Licenses And Their Significance
Regarding licenses, we come across three distinct types on the digital front. These include:
Public Domain
Photographs that have either escaped copyright restrictions over time or have been purposefully made public domain can be found in the Public Domain library.
These images are free from copyright and allow users the freedom to utilize, modify, and distribute without any limitations. They are meant to enhance our projects and do not pose any legal consequences.
Creative Commons
Creative Commons licenses provide a middle ground, offering a framework allowing creators to share their works while retaining absolute control. These licenses come in various forms, each containing specific permissions and restrictions.
For example, some may require attribution, while others may allow modifications. There may be limitations on commercial use as well. By adhering to the terms of Creative Commons licenses, we respect the rights of creators while benefiting from their shared works.
Royalty-Free
Royalty-free licenses grant the freedom to use images without ongoing royalties or licensing fees. They offer a cost-effective solution for incorporating images into projects, typically involving a one-time fee.
However, it's important to note that royalty-free does not mean copyright-free. The images still retain their copyright, and certain usage restrictions may apply.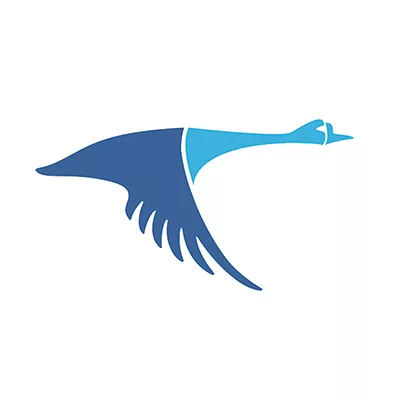 Reliable Sources for Legal Images
Dedicated Stock Photo Websites
Unsplash: The epitome of free images! Unsplash boasts a vast library of stunning, high-resolution photographs contributed by a generous community of photographers. It's a go-to destination for breathtaking landscapes, captivating portraits, and everything.
Pixabay: If variety is what you seek, Pixabay is your haven. This platform offers a vast collection of images, illustrations, vectors, and even videos – all free for commercial use. With its extensive library and user-friendly interface, Pixabay is a reliable source for finding the perfect visual elements for your projects.
Pexels: Pexels is a treasure trove of high-quality images from talented photographers worldwide. Their collection is hand-curated and consistently growing, ensuring a wide range of captivating visuals for your creative endeavors.
Shutterstock: A well-known stock photo website that offers a vast collection of high-quality images, illustrations, vectors, and videos for various creative projects. With millions of assets available, Shutterstock provides diverse visuals to cater to different needs and preferences. It offers free and paid options, allowing you to choose the licensing option that best suits your requirements.
Stock Photo Secrets: While not entirely free, Stock photo secrets offers affordable image packages and subscriptions, making it a budget-friendly option for accessing high-quality images. They have a vast collection of diverse visuals that cater to various creative needs.
Creative Commons Search Engines
CC Search: Powered by Creative Commons, CC Search allows you to explore multiple platforms, including Wikimedia Commons, Flickr, and more, to find images with Creative Commons licenses. It simplifies the process by consolidating various sources, giving you a one-stop shop for discovering legally usable visuals.
Wikimedia Commons: As the repository of media files for Wikipedia, Wikimedia Commons hosts an extensive collection of freely usable images, illustrations, and other media. It's a valuable resource for finding educational, historical, and informative visuals that can add depth and credibility to your projects.
Google Advanced Image Search: Ah, good old Google! With its advanced image search feature, you can filter results by usage rights to find images available for reuse. This powerful tool lets you browse vast images while ensuring they align with your desired licensing requirements.
Government Websites And Public Institutions
National Aeronautics and Space Administration (NASA)
The National Aeronautics and Space Administration (NASA) is a remarkable source for eye-catching photos relating to space. Many of the images offered by NASA are available to the public.
These visuals showcase the wonders of our universe, from breathtaking photographs of distant galaxies to awe-inspiring views of our own planet Earth. To access and use these images legally, simply visit NASA's official website, where you'll find a user-friendly interface and straightforward guidelines for image usage.
Library of Congress
The Library of Congress is an invaluable source for those seeking historical and cultural images. It houses an extensive collection of images that offer glimpses into the past, capturing significant moments in history and preserving cultural heritage.
Accessing the Library of Congress's digital collections allows you to explore a treasure trove of photographs, illustrations, and other visual materials. To ensure proper usage, the Library of Congress provides clear guidelines on how to access and utilize these images legally.
National Gallery of Art
The National Gallery of Art offers an open-access image collection that showcases a wide range of artistic masterpieces. With its diverse selection of high-quality images, art enthusiasts and creators alike can find inspiration and visual resources for their projects.
By visiting the National Gallery of Art's website, you can explore their open-access collection and freely access and utilize the images within the bounds of their usage guidelines.
Understanding Usage Rights and Restrictions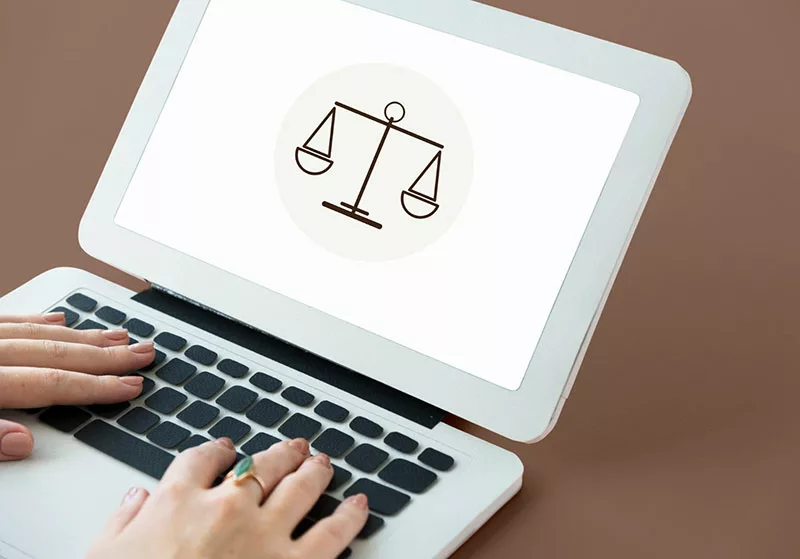 Reading the Licensing Terms
To navigate the world of free images, we first need to understand the legal guidelines associated with each image. Paying attention to the following aspects will ensure that you stay within the boundaries of legal and ethical use:
Commercial vs. Non-Commercial Use: Find out if the image can be used for commercial endeavors and for-profit initiatives or if non-commercial uses like personal blogs or educational resources are the only ones permitted.
Attribution Requirements: Some licenses may require you to provide credit to the image creator or the source from which the image was obtained. Familiarize yourself with the specific attribution guidelines, including the format and placement of the attribution.
Modifications and Derivative Works: Understand whether the license allows you to modify the image or create derivative works. Some licenses permit alterations, while others may require you to use the image as it is.
Checking for Model and Property Releases
Understanding the need for releases: If the image prominently features identifiable individuals, private properties, or trademarked elements, you may need model releases or property releases. These releases grant permission for the commercial use of the image, protecting you from potential legal complications.
Verifying the availability of releases: If the image requires releases, ensure they are available and valid. Some stock photo websites provide information on whether releases are available. At the same time, you may need to contact the image creator directly to inquire about the necessary permissions for other sources.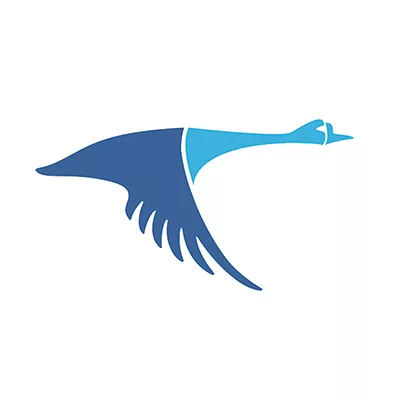 Best Practices for Image Attribution
Properly Crediting the Image Source
When using images that require attribution, it is crucial to credit the image source accurately. Provide the creator's name, the image's title (if applicable), and the source platform or website from which it was obtained.
Placement of Attribution
Place the attribution in a visible and prominent location, ensuring it can be easily associated with the image. Consider adding the attribution directly below the image or in the caption or footer of the project.
Providing Accurate Information
Double-check the spelling of the creator's name, verify the accuracy of the source website or platform, and include any additional information required by the licensing terms. Accuracy and attention to detail in attribution demonstrate your respect for the work of others.
Alternative Strategies for Finding Images
Creating Your Own Images: If you possess the necessary skills and resources, consider producing original images. You can also hire a professional to manage all your photography needs. This guarantees full control over usage rights and allows for the creation of unique visuals tailored to your specific needs.
Seeking Permission from Image Owners: You may sometimes come across images that do not fall under free licensing terms. However, if you find a particular image that perfectly aligns with your project, consider reaching out to the image owner and seeking their permission for usage. Be clear about your intentions, provide details about your project, and ensure that you obtain explicit consent.
Good Practices That Will Aid You In Your Image Hunt
You may follow these simple tips to search for images you can use online effortlessly.
Be Precise with Keywords
When searching for images, use specific and relevant keywords that accurately describe the subject or concept you seek. Avoid vague terms that may yield irrelevant results.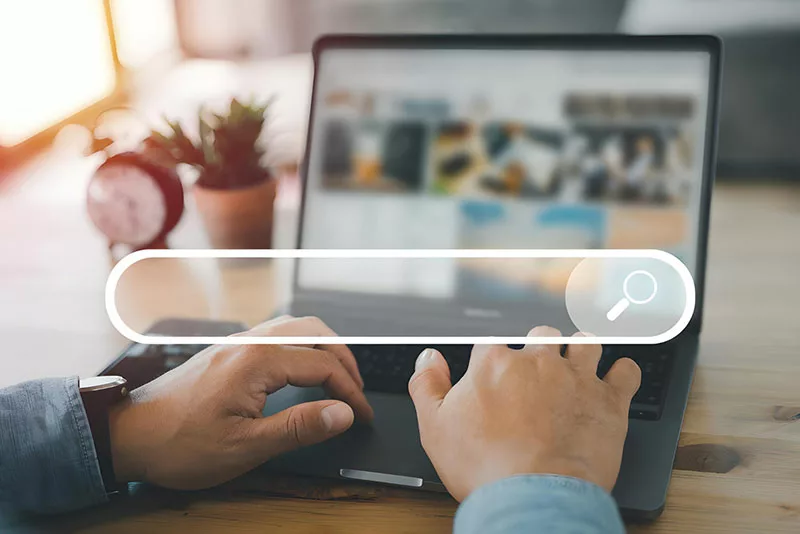 Utilize Search Filters
Take advantage of search filters provided by image platforms or search engines. These filters allow you to funnel your search based on factors such as image type, color, size, orientation, and licensing options. Refining your search using filters can save time and help you find the most suitable images.
Exploring Different Image Formats
Images come in various formats, such as JPEG, PNG, GIF, and SVG. Depending on your project's requirements, explore different formats. For example, JPEG is commonly used for photographs, while PNG is ideal for transparent images used in branding, such as logos.
Experiment With Different Resolutions
Images are available in different resolutions, ranging from low to high. Evaluate the resolution requirements of your project and choose images that balance quality and file size. High-resolution images are suitable for print, while lower resolutions are often sufficient for web or digital use.
Keeping Track of Image Sources
Maintain a record of image sources: As you search for and download images, make it a habit to keep track of the sources you find them from. Note down the website or platform name, URL, and any relevant details that will help you retrieve the source later if needed.
This practice ensures that you can provide accurate attribution and easily access licensing information.
Utilize bookmarking features in your web browser or employ dedicated bookmarking tools to save image sources for future reference. Organize your bookmarks into relevant folders or categories to streamline your search process and maintain a well-organized collection of sources.
Wrapping Up
In conclusion, the use of legally obtained images is of utmost importance. Respecting copyright laws and licensing requirements ensures that we honor the rights of creators and maintain a responsible approach to image usage. Using images obtained legally, we contribute to a fair and ethical creative ecosystem.
This guide has provided valuable strategies and reliable sources for finding free images. Please utilize these resources and implement the outlined techniques to discover a wealth of visually captivating images that align with your desired usage rights.
By employing these strategies, you can save time and effort and potentially avoid legal complications in your personal, marketing, and web design projects.
Stay connected
We're always hard at work putting out new content covering WordPress, marketing, and SEO news. Stay connected with us 100% spam FREE.