Marketing is and will always be an essential part of any business structure. It is an integral part of what could lead to your business failing if not taken seriously. What Makes a Good Digital Marketing Strategy are these 12 essential elements and is worth the read.
But what entails marketing? Many people would often interchange marketing and advertising or marketing and sales. This is a common mistake but understandable since their characterization overlaps with each other.
Marketing is a blanket term used to refer to all activities to promote your product or services and influence your audience to purchase them. This includes consumer research, market analysis, product research and design.
Customer support and public relations are also part of marketing. Advertising, on the other hand, is just a component of marketing. It is used to promote the product or services through paid channels. Sales is the result of marketing. A reliable marketing strategy will help you increase sales and customer engagement.
Marketing and the Selling Journey
Marketing is important in all stages of the business's selling journey. Especially in the earlier stages of your business, it helps when developing or designing a product or service. Because one of the main objectives of marketing is to understand your customers. You need to analyze their buying habits to deliver the best product or service. Your main concern is what influences them to buy certain products or services and how you can make your own product or services more appealing to them.
Your business relies on its marketing strategy to promote your product or service, engage your customers' attention and prompt them to purchase.
Marketing is ever-changing. It is never stagnant but constantly evolving. You need to keep up with the latest trends and advancements in technology. This is for your business to remain relevant and not be left behind by your competitor.
Going digital has been the most preferred method nowadays. With 5.16 billion internet users, that is more than 64% of the world's population. Social Media has been surging in popularity with 59.4% of the world's population having accounts. Partnering with almost 15 billion mobile device users, means that access to a large number of potential customers has never been easier than before.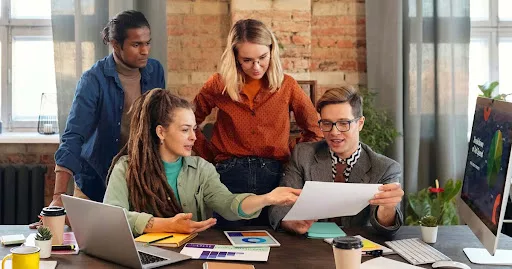 Having a solid digital marketing strategy could help your business reach more potential customers that could translate to an increase in sales,
What Makes a Good Digital Marketing Strategy
By 2026, the global digital advertising and marketing market is projected to reach $786.2 billion. It is clear that businesses are investing a lot of money in boosting up their digital marketing efforts. A successful digital marketing has been proven to be an efficient and effective strategy for businesses. This is especially true to small businesses or start-ups that have a limited allocation for marketing.
Pay-per-click (PPC) has a 200% return on investment (ROI). Facebook Ads and Google Ads report the highest ROI against other paid ad channels.
Email marketing has also proven to be a successful way to communicate with customers. As of 2021, there are 4.1 billion email users worldwide. Hubspot reported that around 80% of marketers have seen an increase in email engagement. And, for small businesses, email marketing has the highest return on investment. This means that email still generates leads that could be comparable to those made by social media.
Facebook is still king when it comes to the highest return of investment. Marketers still prefer this platform to other social media sites. In 2021, they averaged around 1.8 billion in daily active users. Instagram comes in second as the best social media platform for marketers. Popular sites like Twitter, Snapchat, Linkedin, and Pinterest are viable platforms that can help you build successful digital marketing.
The statistics do vary from business to business as you have to consider other factors such as location, gender, etc., But the data builds you an idea on which platforms would be best for your business.
Aside from the obvious goal of increasing sales, the main goals of a digital marketing strategy is brand familiarity and customer engagement in the most convenient way possible.
Every business aims for brand familiarity. Brand awareness is good and all, but being aware that the brand exists is quite different from being familiar with the brand in its entirety. The former concept focuses more entirely on being famous. This is to make everyone know your company's name and the product or services it is offering to its potential customers. You'd argue that by this definition, you'd already established an outstanding digital marketing strategy. But this is only surface-deep. They know you exist, that's it.
Brand familiarity
You should aim for brand familiarity because this creates more value to your brand. Customers will trust brands that they are familiar with. Repeated exposure to the brand helps to create this familiarity. But, having met the customers' expectations consistently will strengthen their preference for your brand than others. You must remember that your brand's value solely depends on your customers.
It is good to strengthen the relationship between you and your customer beyond the business transactions. Customer engagement creates a connected experience that aims to form brand loyalty. This is made through social media, email marketing, and marketing content. Offline engagement can happen through events, promotions on retail locations or direct communication.Your digital marketing strategy must have a structure for interacting with your customer. Your interaction must be intentional. This is to build brand loyalty.
Smile.io explains, "The more engaged a customer is with your brand, the more emotionally invested they are and the more likely they will return for a repeat purchase."
12 Essential Elements of a Successful Digital Marketing Strategy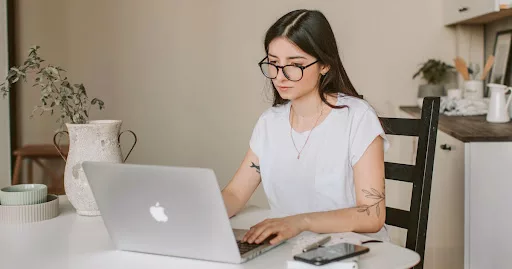 Photo from Pexels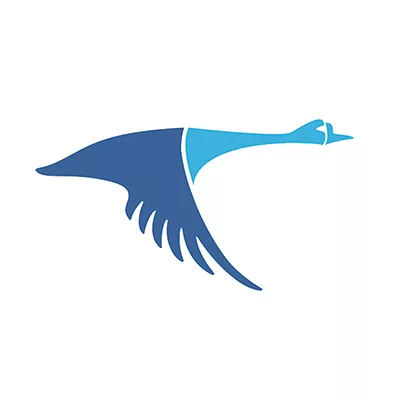 1. Establish Your Goals and Objectives
Every strategy starts with your goals and objectives. What do you want to achieve?
A goal is an outcome that you want to achieve. It could be broad in definition and is long-term. Objectives, on the other hand, are the measurable and specific actions or steps that you need to complete to achieve the goal. Simply put, the goal would be the top of a staircase and the steps on the staircase would be the objectives.
Clear goals and objectives give your digital marketing strategy direction and purpose. This helps you curate a very specific strategy to your business and would give you the best ROI. Measurable goals can also help your team in determining if their strategy is effective and what is the impact on sales and importance.
2. Research Your Target Audience
Your business must allocate resources to a marketing strategy that will benefit you most. It has to be efficient, effective, and affordable. You can do this by identifying your target audience. You'll be able to focus on a specific demographic more likely to buy your product than those who won't. This strategy for digital marketing could be beneficial to your business.
You can do market research and study the current trends in the industry to give you an idea of the people who are purchasing the same product category that your business has. Google Analytics is also a good source for this information. You can also study your current customers. Provide surveys and small questionnaires on your sites. Ask your sales team about noticeable inclinations in the customers purchasing behavior.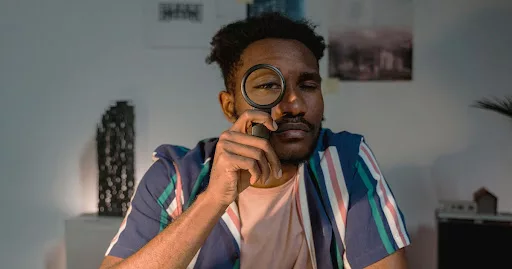 3. Analyze the Competition
One of the easiest ways to determine which digital marketing strategy works best is to look at your competition. How are they faring? Does their strategy work?
Photo from Pexels
You can learn a lot from your competition. You can be inspired by their success and, at the same time, avoid their mistakes. Although certain factors may cause a different outcome if applied, you'll still get an idea of what the possible scenarios that could come up. You'll then be able to formulate appropriate responses.
One way to do this is to do an SEO competitor analysis. SEO stands for Search Engine Optimizer, and the analysis involves researching your direct search competitor to understand their content strategy, target keywords, links, and other data. Study these variables and get inspired to try it for your business.
4. Develop a Content Strategy
According to Hubspot, 82% of marketers actively use content marketing. The goal is to increase traffic on your business's digital platforms. You can achieve this by producing quality content, engaging with your audience, and thoroughly assessing your successes and failures.
Having a solid content strategy gives you goals. This creates consistency when it comes to all your content. You may use different media forms like blogs, videos, interviews, ebooks, infographics, or case studies. But they tell the same storyline and company visions.
5. Create a Website Design that is User-Friendly and Engaging
Photo from Pexels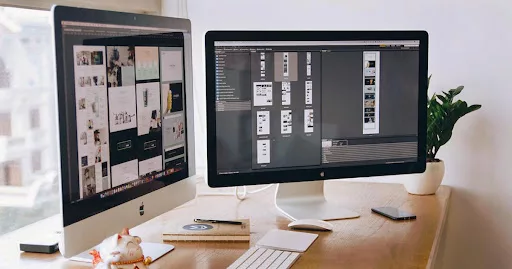 A website can make your business appear more legitimate. It is the best way for you to showcase your business and the product and services you offer. You can also engage with your customers and be relevant in the market or industry.
You can increase traffic to your site if you keep the following in mind;
Quick Loading Time – the ideal loading time for a website is 1-2 seconds. If it takes more than 3 seconds to load, there is a 53% chance that the user will leave the site. So be sure that your hosting provider gives you the best speed. Your web design must be conscientious on the size of its images and optimize your usage of CSS, JavaScript and HTML files.
Attractive and Engaging Website Design – Your website layout should be visually attractive and engaging for your customers. Be mindful of your color scheme, make sure that the color represents your brand. Your font style and images should also match the brand and not appear cluttered. Make it simple. Engage your viewers with videos and images. Using high-quality videos and images is a must.
A background remover is ideal when you want to remove the background on an image you'd want to use on your website. This makes it easier to edit images and helps to make your website more customized.
User-friendly navigation – Your website should be easy to navigate. Not all visitors to your site are tech-savvy. Your menus and links should be easier to spot; make your controls intuitive. Your visitors will not stay if they're only frustrated when on your site.
6. Utilize SEO Tactics to Increase Visibility on Search Engines
One of the examples of digital marketing strategies is to use SEO.Search Engine Optimization, to put it simply, is increasing traffic to your website from search results. This is achieved by using keyword research and having links. By carefully customizing and optimizing your marketing content, SEO can help your ranking in website results and be more visible.
More visibility in the search engine results and even ranking high on it is very good for your business. Because most often than not, internet users will not go beyond the first few pages of a search engine result. If your business is located on the first page, the possibility of them clicking on your site increases.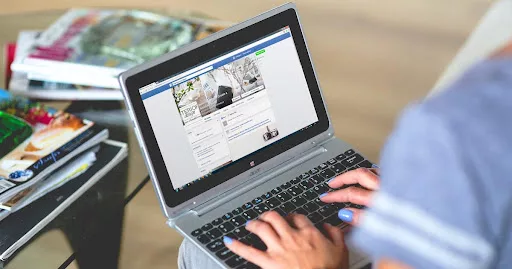 Photo from Pexels
7. Leverage Social Media Platforms to Reach Your Audience
By 2021, there will be over 4.26 billion social media users worldwide.. It is projected that this number will increase to almost 6 billion by 2027. Just imagine the number of potential customers you can have access to. Employing the various social media platforms in your strategy for digital marketing is undeniably clear. Make sure that you have a specific goal you want to achieve for every social media platform. Have these goals align to your overall digital marketing strategy.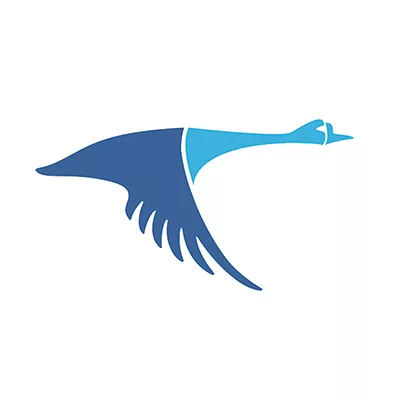 8. Implement paid Advertising Strategies to Boost Traffic and Sales
Why pay for advertising when there are many ways to promote your business for free? Because this is a targeted form of advertising. It reaches specific demographics which are your target audience. It is customized to your preference to increase brand awareness and higher conversion rates. One example of a digital marketing strategy that uses this is ads on sporting events. Think Budweiser and FIFA.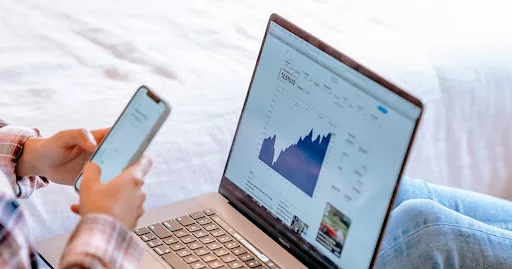 9. Monitor Campaign Performance with Analytics Tools
Photo from Pexels
You need to know if all your strategies for digital marketing are working properly. Are you achieving the goals that you have set? Is there significant change or improvement when it comes to customer engagement? Is there an increase in sales? Which parts of your strategy do you need to upgrade or develop more? These are but a few of the questions you need to answer to accurately gauge if your strategy is working. You need data to offer you insights. You need analytics tools to help you measure and manage data.
Google Analytics is very popular. The basic version is free and is a little bit complex. You can use Whatagraph, Cyfe, Heap Analytics, and other tools to track your performance.
10. Track Conversion and Generate Leads
There is a lot of software available online to help you track your conversion rate. The most popular is Google Analytics. It offers you an idea of who visits your sites and what they do when they come to your site. It helps you understand your customers and if your digital marketing campaigns are effective.
Lead generation allows you to convert prospects into customers. Attracting customers is just the tip of the iceberg. You need to lead them into purchasing your product or your services.
Having a clear understanding of your conversion rate and generated leads will help you decide if you need adjustments or changes in your digital marketing strategy. The important question is if there is a return on investment (ROI)?
11. Optimize for Mobile Device
Photo from Pexels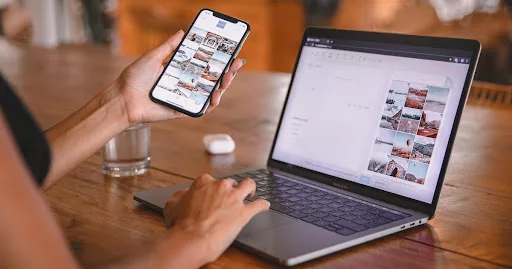 At the start of 2023, there are 5.16 billion internet users. Of these internet users, 92.3 % use a mobile phone to go online. Mobile phone users generate a lot of traffic. There are a lot more people who use smartphones to connect than other devices. It is much easier to build a relationship with your customers, especially if you offer personalization when it comes to your site.
There is also a higher conversion rate. Google's research shows that 50% of users who used their smartphone for a local search would ultimately visit the store they were looking at over their phone.
12. Utilize Email marketing Tactics for Lead Nurturing & Retention
Email marketing is a tried and tested channel for promoting your business. It is very cost-effective and best used for customer engagement. It allows you to constantly be in touch with your customers and those who visit your websites. Small businesses have always used emails to grow their customer loyalty. Loyal customers and those who'd already purchased welcome recommendations, promos, and the latest product offers. They enjoy more personalized interaction with the business. And, if links to the products are conveniently placed on the email, the conversion rate is high.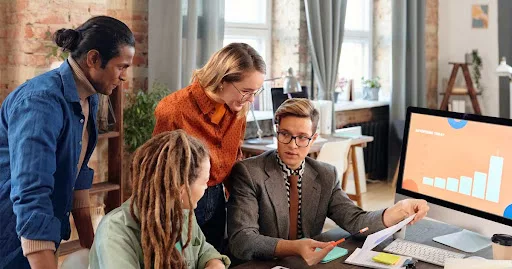 Photo from Pexels
Conclusion
A successful digital marketing strategy is about establishing a connection with your customers. A business entity in itself is cold and calculated. Earning money is the main objective. May it be so it doesn't need to feel like everything is transactional.
Know who your customers are and what their needs are. Have a dialogue. Listen and learn from what they have to say. You might learn more about improving your business and earning brand loyalty.
Be within reach. Nothing builds a stronger bond than being there when needed the most.
Stay connected
We're always hard at work putting out new content covering WordPress, marketing, and SEO news. Stay connected with us 100% spam FREE.
Like this blog post?
Are you interested in maximizing your online growth? We can help with Web Strategy, Web Design & Development, SEO, and content writing. Talk to Us! Call: (857)400-8959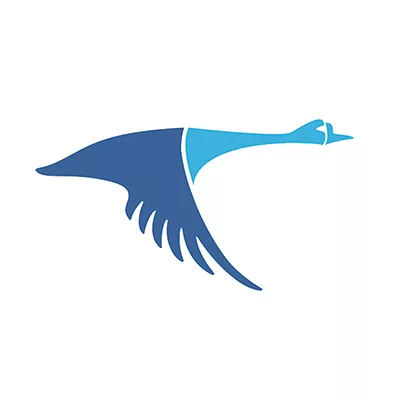 Author Bio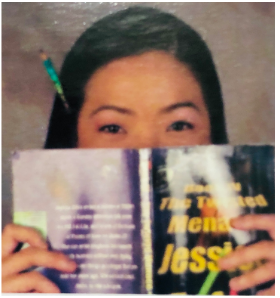 Jacqueline Aguilar has a degree in Communication Arts and is an avid reader. Writing comes second on her list of passions. She has an interest in photography, Film, Music, and Tech.
Currently holding a desk job and is writing content marketing as a creative outlet.
Jacqueline Aguilar, Removal.AI