Owning a small business doesn't mean having a small customer base, but it will if no one knows you exist. That's why small business marketing is imperative for the survival of your company. Now more than ever you have to get more things right than wrong if you want to grow.
But, where to turn and what to do is the mind-boggling question we ALL deal with I know I do so that's why I'm sharing this with you.
What is Small Business Marketing?
Small business marketing answers all the questions about your business and ushers potential customers into the next steps. The key first, is to identify and find that audience to capture their attention.
You do this by using an effective branding and outreach strategy. Understand that your products aren't for everyone. Marketing is what will communicate your brand's values, and help you reach the correct audience.
Start with these marketing tips to reach your target audience, solidify your brand, and gain loyal customers who can't get enough.
---
1. Develop Your WordPress Website
As a leading platform in website development, a WordPress website puts you ahead of the game with design quality, functionality, and search engine optimization (SEO).
Creating a website that engages your audiences will help them stick around to get to know and trust you. Those are key first impression factors to gain clients and build solid relationships.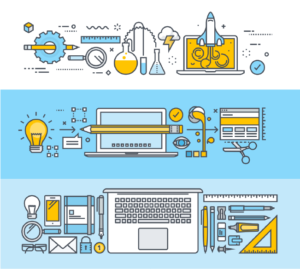 To make that lasting impression instantly, your site needs to be current, eye-catching, user-friendly,and align with your brand. Don't give potential customers any reason to lack confidence in your trustworthiness or ability to deliver what your product or service guarantees.
Although WordPress websites are open source and free to create, delegating this to a WordPress developer, such as Slocum Studios, will give you expertise, branding creativity, and fast service from a team dedicated to website development.  Contact us here to start your WordPress site today!
---
2. Engage Customers with Calls to Action (CTA)
The goal of your call-to-action is to do exactly what it says in motivating your target customers to take action. Once you've done a thorough job illustrating how you'll solve their problem, the CTA spells out plainly their next action to grab this remedy.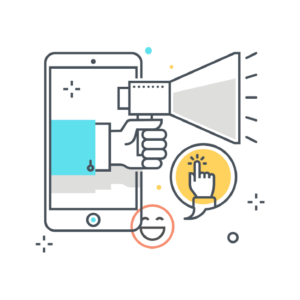 In the digital world, your call to action should include a combination of elements such as links, buttons, bold power words, and contrasting colors to reach out and grab potential customers' attention.
Calls to action can direct traffic from your social media to your website or vice versa. For successful small business marketing, CTAs are key connectors in multiple areas of your sales funnel. Examples of call to action text include:
Buy Now
Download Worksheet
Yes, I'll Take It
I Want In
Comment Below with the Word…
DM me
Drop a heart emoji in the comments
---
3. Use the Channels and Resources Around You
You have endless free and paid resources at your fingertips to bring awareness to your brand. Using search engine optimization, social media marketing, and collaboration are some of the activities that lead to long-term customers.
People rely on search engines to quickly and easily find products, services, and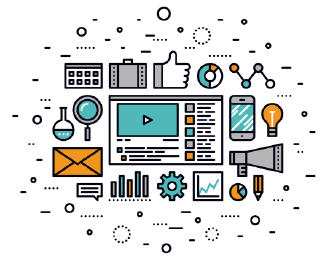 information they need. Search engine optimization is revamping your content on the web for users to easily find it in the search engine results. In its most basic form, you implement a solid SEO strategy by using researched keywords, meta tags, and titles.
Some social media marketing sites are on their way to using SEO as well. In the meantime, you should take advantage of your ability to reach your ideal audience across multiple platforms. Using tactics like researched hashtags and engagement will help increase your audience and your awareness. Comment on others' posts and reply to your own.
Collaborating with other small business owners is an excellent way to use SEO and social media to expand your reach. Guest posting while using the SEO and social media strategies above puts your content in front of new eyes. Just make sure their audience is a good fit for your brand and who you're targeting. Work with a business whose products or services complement yours.
---
4. Video Content is the New Small Business Marketing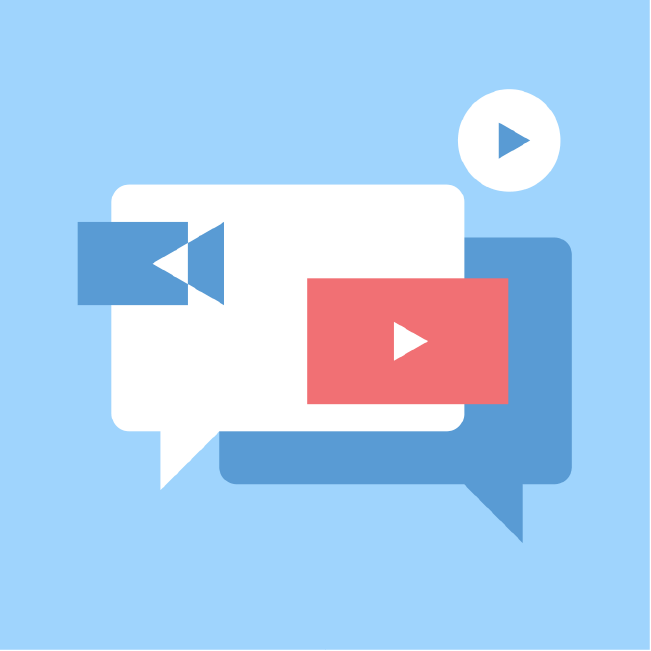 Remember the know, like, and trust rule? People want to feel like they can trust you and relate to your brand to feel comfortable making a purchase from you. Video content wraps all of those qualities in one. It helps your audience get acquainted, see your brand personality, and build trust.
Video also gives you the chance to share more information in a shorter time frame. Keep in mind that people's attention spans are short. Humans process images at a faster pace than words, so videos are a different and more effective way to keep them engaged.
People are always looking to learn something new, so they love a good video tutorial. With new tools like Camtasia, you can demonstrate while sharing your screen and put those screen content videos together easily using their simple, all-in-one recording and editing software.
Don't worry, video no longer takes forever to process or slows down your site. You can easily add a video to other content on your website to make a bigger impression.
---
5. Create and Plan an Email Marketing Campaign
Email marketing is where you really have uninterrupted communication with your potential and current customers. This is when you really get the chance to solidify the relationship and make sales. Popular email marketing companies, like MailChimp, make it simple and easy to create a campaign.
Start by placing email subscriber forms in multiple areas of your website. Place a form on your homepage or use a welcome mat or full landing page. You also need forms, pop-ups, or links to landing pages within posts and on other pages of your website. Not everyone will enter your site from the home page.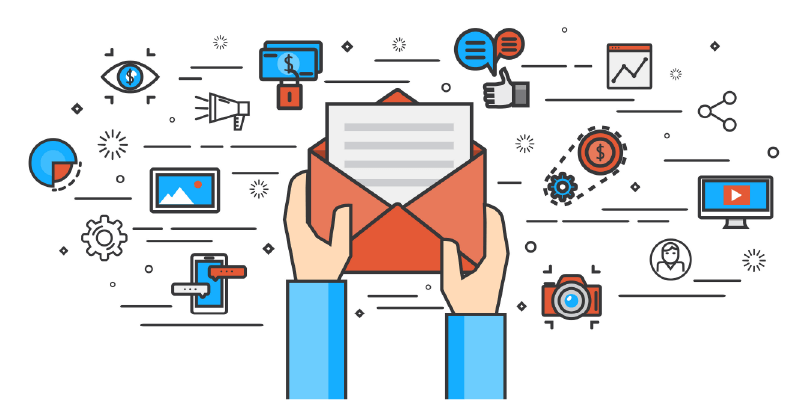 Use social media and your content along with calls to action to draw qualified leads to sign up for your email list. The next step is to consistently send out email content that relates to solving their problem.
Use catchy email titles that motivate them to open your email. Fulfill what you promised in your title by giving useful solutions and links to your content, products, and services. A good email marketing platform will allow you to easily track performance such as email open rate, bounce rate, link clicks, and unsubscribes.
Send more of the emails that you see interest your audience. You can also tag and segment your audience based on their interests and send different types of emails to each segment.
---
6. Blogging Relative Content for your Business
Even with many new small business marketing techniques for digital platforms, nothing has changed about the power of blogging. Content is how you reach, gain, and keep your customers. Blogging helps you with both search engine optimization and positioning yourself as an expert in your field.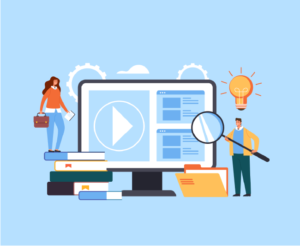 When you provide useful information, educate or help your audience do something, and entertain them at the same time, they'll come back to your blog for more and even share it with a friend. The good thing is that WordPress is already set to create strong, SEO blog content. All you need are good topics.
A great way to find content ideas for your blog is by using information from the comments section of your social media or your competitors. Using a tool like Answer The Public also helps you to understand what your audience is looking for in the search engines.
Turn those questions, comments, and searches into solutions for your potential customers.
Need help with your marketing plans? Call 857.400.8959
Being a small business has nothing to do with the impact you can make locally and across the globe with the right marketing tips and a supportive team. Start by using these small business marketing strategies and contact us for any additional help!