Marketers set several goals to guide their efforts to increase revenue and retain customers. In marketing, CVR is one of the most critical factors when setting goals and monitoring progress.
What is CVR, what does CVR stand for in marketing, and why does it matter? Read on to find out everything about the CVR metric and how to use it.
What Is CVR (Conversion Rate) in Marketing?
CVR stands for conversion rate, and while it's a key performance indicator for most teams, it's only useful when applied correctly. For example, you might recognize conversion rate as one of the top metrics to track for your website, but that's only one aspect.
The CVR meaning in marketing refers to how well a piece of marketing material performs. More specifically, the conversion rate is the percentage of people who saw your ad campaign and clicked on it or completed the desired action.
CVR applies to every piece of digital marketing in your arsenal. It is a powerful metric that can help marketers decide how to advertise on various platforms and how to build more successful campaigns.
What Is the CVR Formula & How To Calculate It?
Every marketing specialist should know how to calculate CVR. The basic CVR formula looks like this:
(total conversions/total impressions) X 100 = CVR
While the formula is simple enough, it takes a few steps to gather the proper data to plug in.
Define what you consider a conversion for the specific ad, page, or post. For example, it could mean the customer makes a purchase or signs up for the email list.
Set up tracking for the targeted marketing piece to ensure it pulls impressions and conversion rates.
Pull the correct data from the tracking tool and plug it into the formula.
It's important to note that your CVR calculations are only as accurate as your data. Some platforms offer built-in tracking features that might be sufficient. However, choosing tracking software might provide more precise information and reduce the chance of bot clicks and impressions you see.
Why Is CVR an Important Metric in Marketing?
How can you tell if a campaign is successful? Consider an advertisement on Facebook that registers 100,000 impressions but only earns 20 conversions. Compare it to an ad on Instagram that gets 50,000 impressions but sees 50 conversions.
Facebook marketing CVR: 20/100,000 X 100 = 0.02
Instagram ad CVR: 50/50,000 X 100 = 0.1
Note that a good conversion rate is around 2.17%, meaning neither of these scenarios marks an especially successful campaign. However, the Instagram ad clearly outperformed the one on Facebook. So it might be worth focusing on how to turn Instagram followers into buyers and pull back from Facebook a bit.
Of course, CVR in advertising shouldn't be the only factor when comparing success. Your team should consider other data points, like the amount of money spent on each ad. Yet it is a solid indicator of how your audience feels about the campaign.
CVR calculations also help when you run two similar ads against each other. For example, if you use the same text but two different images, you can see which appeals more to your audience. It might be time to update your website visuals if they both perform poorly.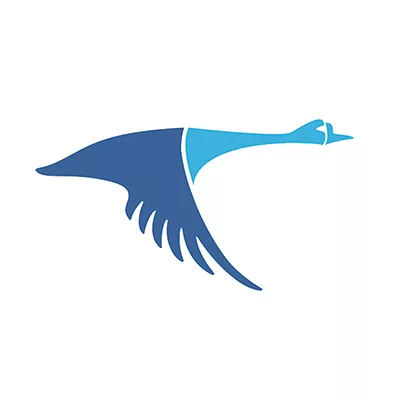 What Is Conversion Rate Optimization?
Conversion rate optimization (CRO) refers to marketers' methods to increase the percentage of impressions that convert. CRO is a process that requires monitoring progress and making multiple revisions to achieve the desired conversion goal.
Marketing teams need to gather information from several sources to guide their process and influence the changes they make.
Data is key and provides insight into what your customers like and what turns them off your product. Look at metrics that detail what pages they frequent on your website, the platforms they use, and the stage they abandon the sales funnel.
Getting to know your customer is crucial and might take some effort because there are always outliers and people you won't satisfy. Surveys and user testing can provide relevant information about your typical customer and help you build a better avatar.
Top Six Conversion Rate Optimization Tips
Conversion rate optimization requires consistent tracking, monitoring, and analysis to identify ways to refine your digital marketing materials. Like many aspects of marketing, CRO takes time. However, many conversion rate optimization strategies can impact other metrics and help you succeed in other areas, like boosting SEO.
1. Create a Clear CTA
A call to action should be short, sweet, and direct but also correlate with your desired conversion. For example, if you want visitors to sign up for your email list, "Contact Us" might not be the best CTA. Instead, guide your visitors to the desired action with a brief CTA.
While you're at it, it might be time to adjust your conversion paths. Look at your sales funnel to see where visitors drop off to identify the best place to start. Install something engaging and relevant to lead visitors to the next step in your funnel. Building a multi-step format can boost conversion rates by keeping visitors on your page longer to reach more qualified leads.
2. Run A/B Split Tests
A/B split testing pits two versions of the same marketing material against each other in epic CVR battles. Alright, maybe it's not an epic battle, but split testing can be instructional and incredibly useful for marketing teams who can decide on an image or wording.
Let your audience decide which version is more appealing to them. For example, if you have two potential landing pages, run both options. Track them with unique links to see which yields more conversions.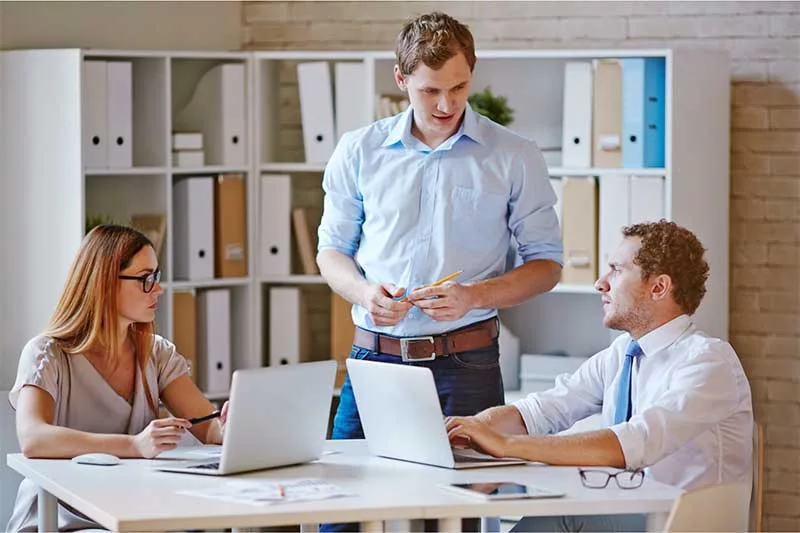 3. Optimize Blog Posts and High-Performing Web Pages
It's no surprise that part of the CRO process involved optimizing your entire online presence. Devoting time to regularly update your materials is not just healthy for your CVR; it's beneficial to your entire business.
You might want to create checklists for every new piece of content you push out and another for revisions. Some key areas to optimize include:
Add lead flows into your blog posts. The pop-ups add value and engage your audience.
Refine high-performing web pages to include CTAs
Optimize page design and copy to make it flow better. Easy navigation, quality content, and text-based CTAs are key elements to use.
Adding live chat features to high-performing pages can engage your customers and increase your conversion rate.
Make sure you rely on accurate data to make changes, or you end up spinning your wheels. Use information from previous campaigns to improve existing and new efforts.
4. Improve Site Speed
Nobody likes to wait anymore, and that translates to digital marketing in a meaningful way. If a page takes too long to load, your visitor will likely give up and leave. There are many ways to improve speed, including switching your host, optimizing image sizes, and reducing the amount of Java and CSS files.
5. Embrace Automation
Automation can save marketers loads of time and energy by offloading mundane tasks. Setting automatic emails is just one example of how automation can support your marketing efforts and boost CVR. It's effective for putting the same campaign in front of your audience.
Booking is another key point for automation. Your team isn't available 24/7, but with automated booking, you make it feel like they are. Set up a form for visitors to book meetings with your team instead of placing calls or waiting for business hours.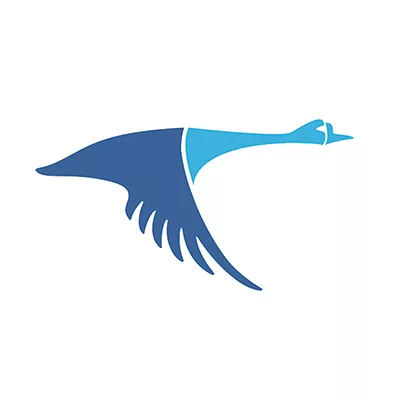 6. Research Competitors
When starting, you might search for online business ideas and see what competitors look like. It's a fundamental practice for building a business model and online presence, so why wouldn't you continue using it?
Perform a content audit to see what your competition shares with your target audience.
Browse their social media accounts to see what platforms they use, how frequently they post, and what seems to resonate with your target audience.
Break down their overall SEO strategy, especially keywords.
Researching what your competitors are doing helps you determine what works and what doesn't. You might find ideas to set your business apart, fill in gaps in your competitor's marketing efforts, or find a new way to reach your audience.
7. Re-engage Visitors with Retargeting
Don't give up on visitors who dropped out of your sales funnel early. They might have good reasons that have nothing to do with your product. Tracking software can help you present ads to those visitors on other platforms and hopefully draw them back. Focus on using effective copy and guiding them to your high-performing content.
Key Takeaways
What is CVR? The conversion rate is one of the most critical metrics in advertising because it tells marketing teams how well their audience responds to an ad or campaign.
CVR calculation is straightforward: divide the total conversions by the number of impressions, then multiply it by 100.
CRO, conversion rate optimization, is the key to boosting your CVR.
Optimize every aspect of your online presence by adding clear CTAs to key pages and posts, automating where you can, and using A/B split testing.
Competitor research can give you ideas for refining your marketing efforts to boost CVR.
Remember to retarget visitors who dropped out of your sales funnel.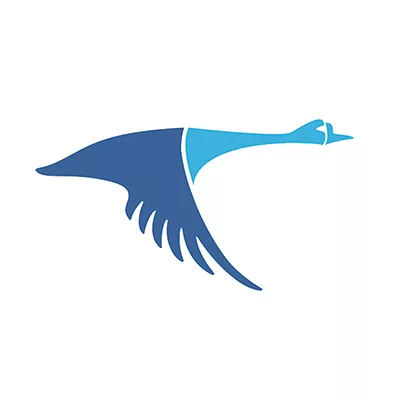 Conclusion
Conversion rate is a critical metric that all marketing teams should track, but this is just one aspect. Conversion rate is also an important input for many other metrics like CVR, which helps you understand users' actions, especially if you're planning a social media campaign. Such as a Facebook campaign.
Stay connected
We're always hard at work putting out new content covering WordPress, marketing, and SEO news. Stay connected with us 100% spam FREE.