Advice on how to get noticed on the internet and boost Google's search rankings are everywhere!
Any business must have a website, especially in today's environment where everything is moving digital. It can be difficult to get your website recognized on Google, though. And I can attest to how frustrating it can be.
Ensure your webpage can be found on Google before anything else. This means that you should confirm that indexing is enabled. To get an overview of indexed pages for your domain, you need to log into the Google Search console.
The issue is; that path is frequently cut down, set on fire, or rebuilt. Often when Google rolls out a new update, "good SEO" websites suffer.
Google is the largest player in town when it involves getting your website recognized, and you might not know this, but the tail "Google" wags the dog. Which means you must play by their rules.
Here are a few examples.
What Are The Best Ways to Get Noticed on The Internet?
Remember, it's not one thing but many, and you must keep trying and testing to see results. Don't get frustrated if something doesn't bear results; it's a long game. We kick off with backlinks being one of the most powerful ways to have your webpage found.
1. Guest Posting for backlinks
To be an online writer requires guest posting since it exposes readers to your writing style and wit who might not otherwise see it. Writing blog posts on high Domain Authority (DA) websites can be very beneficial.
Many companies promote high-DA websites that you can post to for a price. Be sure to do your homework and research the websites with which your post resonates. Or you can simply ask an editor of a website that you like if you can guest post. Most active blogs have guest post guidelines.
Do you recall the areas where you gained leads for your business and followers on Twitter? You should now ask for their assistance. Ideally, you've compiled a list of clients who are well-known or influential internet authors on subjects related to your own. Ask to appear as a featured or guest blogger on their post or column by getting in touch with them.
Ensuring there is enough visibility on the website is important when guest blogging or posting for another website. Make sure the website you publish gives the author its due credit. It's not a deal breaker, but an added benefit if they allow author credit.
One last thing, read the content of the guest post. Look at where the links are going, and be sure it's clear that you own the content.
2. Internal Post And Page Linking Speak
Google makes use of internal links to find fresh information.
Consider the scenario where you post a new online page but fail to hyperlink to it from another page on your website. Time on page and bounce rates are important metrics that Google tracks.
You can help improve your bounce rate with internal linking. If you want your readers to stick around, give them a good reason to by linking relevant internal pages to posts and pages.
For example, in this post, we're talking about the 5 Ways to Get Noticed on the Internet. So, a relevant internal link would be to this page (6) Simple SEO Webpage Tips. If the reader finds the link interesting, he/she will click on it. Thereby helping improve (lower your bounce rate).
Orphan pages have no internal links going to them, so you will want to keep an eye on those pages and try to link them to relevant content on your website.
Internal links support the movement of PageRank throughout your website. That is significant. Generally speaking, a page's PageRank increases with the number of internal links it has. But it's not just about the number; the link's quality is as important.
Speaking about the quality of the internal link, let's say I included this one about getting more visitors with great web visuals. It is a relevant link since it relates to this post.
You read above that link building is another strategy in the quest to maintain visibility. The author links to other websites inside the content piece to develop links based on their blog post.
Building internal linking has benefits. In this case study, Ninja Outreach explains how they used internal links to help boost organic traffic by 40%.
Thanks to the plugin by Link Whisper, a writer or blogger can easily link to internal pages. You won't have to scan your website manually to find like-kind posts; Link Whisper does it for you. Below your post, they show relevant posts that you might want to link. This saves you time.

3. Be Active and Social
This might be the most straightforward approach of all of the ways to draw attention. Being present is important since networking sites are what individuals do online most of their time.
Use the directories like Twellow to establish a following of… followers, starting with Twitter! From this point on, discussing various hobbies and forming connections with people who share your interests is crucial. It's also a good location to provide the modern "elevator pitch,"; a succinct summary of an idea in 140 characters that might land you on another website.
It's crucial to use restraint when managing a social media page. Social networking is meant to engage people without being unpleasant or annoying. Because of the aggravation of hourly spam updates, I cannot even begin to count how many sites I have blacklisted or outright disliked.
You wouldn't repeat a story to someone twelve times. Avoid doing it in an online setting. If every one of your fans has blocked your content feed, it doesn't matter how many you have!
Be cautious not to overburden personal walls or news feeds with content. And encourage participation on your networking site! Positive or negative feedback will always be wonderful and appreciated!
4. Add Extra Pages to the Website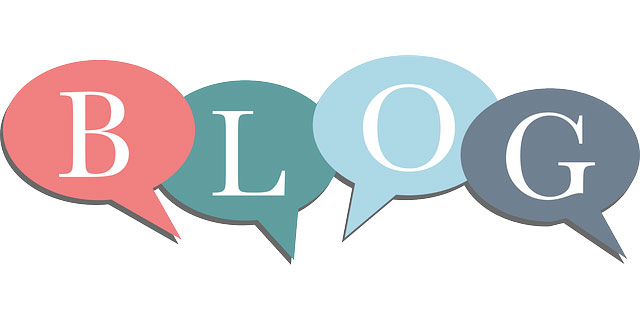 Have you already started a blog? The easiest strategy to expand the organic reach of your website is, without a doubt, to start a blog. Every blog article is a chance to stand out on Google and score for a wider range of keywords.
Do not, however, start a blog solely for the additional pages. Because blog entries offer useful information or advice, Google gives them a higher ranking (and readers visit them). If your blog is a reputable source that adds to the value you offer, it will undoubtedly aid in the visibility of your website to anyone searching for information on Google.
5. Post on Social Networks
Actively posting to your company's social media accounts is one of the easiest (and most economical) ways to draw attention to your website.
You are not required to advertise your company every time you publish something. An excellent guideline is that 20% of your postings should actively promote your company. The remainder should consist of informative how-tos and instructions you have written, and other material you find intriguing.
To make your postings stand out on social media, be involved. For instance:
Ask questions that will spark a discussion
Answer the queries of your followers (being amusing is an added advantage!)
Join groups on Facebook and LinkedIn.
Use well-liked or unique hashtags
Encourage users to visit your website for answers after asking inquiries on social media
Also, remember that your social network profiles and posts occasionally appear on the front page.
Looking to grow your brand online?
Here are a few more ways to get noticed on the internet
First: Meet Peers, do some research and outreach, and don't forget to follow up.
To conduct research, you must first compile a list of potential clients. This could be as straightforward as conducting a business-related Google search or as complicated as creating a client database through social networks.
Twellow is an incredibly useful website for creating a client list on social media, particularly on Twitter. Twellow requires you to sign up for free, although both are simple to use. Simply conduct a search using your desired followers' criteria, and presto! There is a list of possible users.
Added advice from? Keep a customer list for many uses as a future reference guide. However, keep adding clients to your list until you're certain that you have adequate potential customers to support your firm. Most likely, that number is enough.
Once you have compiled a customer list, it's time to contact those people or organizations.
You have access to all of these discussion-worthy qualifications via social media! It's similar to fabricating an introduction!
You can ask for assistance like you would a buddy if you have successfully wooed a potential client. This can take the form of promotion on the helper's website, blog, or business, comments among friends, or sincere advice on how to run a campaign more successfully.
Most importantly, this formal and informal outreach is yet another way to expand your network of contacts and channels through which you may draw attention to your interests.
Second: Analyze and Contact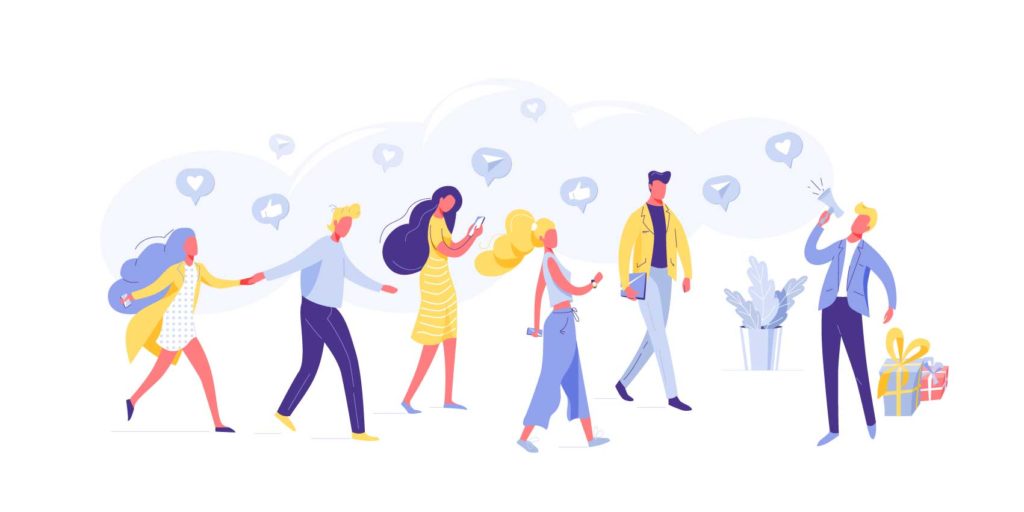 To make the encounter more unique, research the persons you want to approach. Spammers are despised, but genuine conversation and shared interests are liked.
Similar to the ancient (and occasionally lost) communication skill, starting a link-building conversation with some icebreakers and introductions is crucial. Find an article that interests you both, and share it. Discuss music or an artist that you both adore. Discuss a recently released article (maybe one of your own)!
You have access to all of these discussion-worthy qualifications thanks to social media and the power of the Internet! It's similar to fabricating an introduction!
You could ask for assistance like you would a buddy if you have successfully wooed a potential client. This can take the form of promotion on the helper's website, blog, or business, comments among friends, or sincere advice on how to run a campaign more successfully.
Most importantly, this public and private engagement is just another way to expand your network of contacts and channels via which you may draw attention to your interests.
Looking to grow your brand online?
Third: Position and Progress
Promoting is the last strategy to stand out.
Promote them via all these channels: other blogging sites, guest posts, social networks, and social media.
Activate the populace.
Tell visitors why they must visit your website.
Never give up, and use all of your resources!
And be careful to be unique and true to yourself in these spaces. The best way to maintain your competitive edge is to market your uniqueness and use innovative self-promotion. It can be challenging to navigate without something to set you apart.
Create a unique name for you and emphasize the aspect of your job that distinguishes you from others. It is much better to present yourself as an authority on a subject than to promote ideas that are not your specialty.
Do not be scared to promote yourself online for what you are skilled at!
The Modernization of Ancient Art
Personal marketing and communication have been around for a while. The process is similar even though the channels were different.
You build a platform to stand out and be sustainable by interacting with people and differentiating yourself.
Have any more advice for promoting yourself? List them below.
Subscribe to our Newsletter if you'd like more advice in the future!