This post talks about custom code. And online e-commerce versus brick and mortar; it is worth knowing if you're starting a small business and wondering which is better.
The second is whether you should code or hire a developer to code for you. Or, use WordPress and a theme for your e-commerce store.
An e-commerce approach requires a much less cash outlay than a brick-and-mortar location, but at the same time, it won't be seen by many at first. Let's consider more factors.
It's hard to ignore the buzz about online sales and the continued growth of Amazon, Walmart, eBay, and the like.
But over 75% of people shop online at least once a month.
What is fueling this phenomenon, you ask? It's all about convenience; one can order a pair of jeans, a coffee maker, or a computer while lying in bed.
Online Businesses Get More Consumers
About 56.6% of Americans prefer to shop online rather than in person. Since nearly 75% of online shoppers make purchases at least once a month, this is a great way to conduct a lucrative business and find repeat clients.
Since experts expect that 95% of all purchases will be online by 2040, you must consider exploring your options. Planning will ensure your business will be around in a changing economy.
You might wonder how a brick-and-mortar store could survive competing with such a convenient method of shopping. But they do and are not dead; according to JP Morgan, Service-Oriented Strip Malls are a good investment.
Retail store owners must ensure customers can purchase from their e-commerce store without any speed bumps. They should work to build parity between the store and their e-commerce website.
This post isn't about the pros and cons of an e-commerce website versus an online store. It's about the options available to you for building an e-commerce website.
Multiple Web Design Options
This post would be very long if I explained the 15 website builders and how they compare. Instead, I want to compare website builders in general to coding.
WordPress, the CMS we work with here at Slocum Studio, has thousands of templates, each completely customizable.

Looking to grow your brand online?
There's no need to understand coding. You can use a template to create an e-commerce site with simple drag-and-drop functionality in a page builder. Wix is more of a website builder but has about 500 templates.
You can change the colors and fonts on these templates to build a cohesive brand image. Uploading your logo to the header section is pretty straightforward; be it, some tech ability would be good.
Some sites broadcast it's easy to make your website, but not for everyone. You will notice some terrible websites out there. So ask yourself– Should I build my website? Building the site is just the beginning; keywords, user flow, API integration, and social media are a few things you must do correctly.
If you feeling creative, I recommend the Astra Theme. here at Slocum Studio, we work with them extensively.
And here are a few pointers if you are considering the DYI route.
Adding brand elements to your website is important because making your brand consistent keeps it memorable and builds brand loyalty.
When adding images, be careful not to overdo your site with stock imagery, videos, and other multimedia animations. And please, use professional photographs if you are selling products. Professional product images sell themselves!
It would help if you display your social media links prominently; they are easy to find and encourage visitors to like, follow, and connect on those platforms.
Custom Code Options- plugins
WordPress templates are one of the best ways to set up an e-commerce shopping page.
If you're using WordPress and WooCommerce, (a plugin), adding custom code to your site is relatively straightforward if you are a developer.
One option, even if you are not a developer is to use the Code Snippets plugin and enter the code into its framework.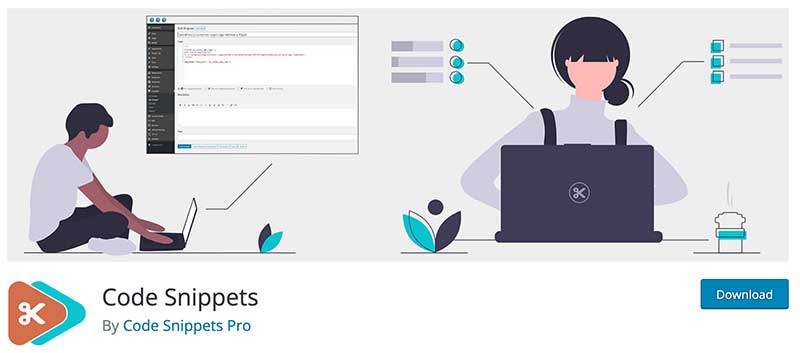 The plugin is free on WordPress and lets you tweak areas of your website the way you want.
Thousands of plugins are also available on the WordPress directory that you can upload to your website and perform various functions.
Using plugins allows the non-coder to tweak areas of the website that would have required code knowledge.
Since we're talking about plugins, I recommend some essential ones that cover security, SEO, contact forms, and more that would be good for your website.
Ensure you secure your website with a plugin like WP Cerber Security and high-level firewalls. Like all plugins, Code Snippets could potentially serve as vulnerabilities that open your site to malware. However, they keep things tight and secure based on their updates.
A Deep Dive into Custom Code
Some advantages of coding your website
It may not be necessary to you, but it's worth mentioning.
It won't be possible if you use a website builder like Wix or Squarespace and want to bring it over to a WordPress host. Or some other hosted site, for that matter.
Whereas if you code your website, you are in control and have more flexibility to move it to another host if you want to.
With your coded website, you choose if you want any advertising.
On some platforms, like Wix (the free version), ad banners are placed on your website. You have to purchase the pro version to move away from ads in the banner.
Your code is usually more secure.
The issue with a site builders where they turn out so many templates they could be a target for hackers. WordPress themes are also not immune to this threat.
Writing your code allows you to use custom PHP code to develop a fancy database or encrypt something.
But you can custom code a plugin to do something specific and upload it to your website—another step between complete custom code and working in WordPress.
The final point about custom code is that it's original.
Whereas with Web Builder sites, there are clones.
Websites Are Easy to Manage
Hybrid stores with both a physical and an e-commerce shop are becoming the norm. 
An excellent example of a Hybrid store would be Best Buy.
Earlier in this post, we discussed physical store locations in strip Malls.
And that they were not dead.
Overall, the retail sector has seen an approximately 10 percent increase in dollars spent in February 2021 compared to February 2020.
The most substantial growth across retail is seen in the non-store retail sector, which experienced a 27 percent increase in sales in the last year, mainly driven by the rise of e-commerce.
You would think that many businesses are moving exclusively towards e-commerce because maintenance is so much easier. But many consumers like to feel and touch products, like clothes in stores.
When running a physical store, you must regularly invest in cleaning and inspection services, keeping up with codes, etc.—not needed with an e-commerce store.
With an online store, it is helpful to have a team of professional web developers to keep the site secure, prevent vulnerabilities, and decrease downtime.
E-Commerce Is Comparatively Inexpensive
I have more for you if you're thinking about a storefront and weighing the pros and cons of a physical store versus an e-commerce store.
Think about all of the expenses of a brick-and-mortar storefront. You need to pay rent for the space, employees to hire, inventory fees, inspection officials, IT support, and more.
Employees can work remotely and flexibly on your web store, so you only need to hire enough people to complete jobs on their own time.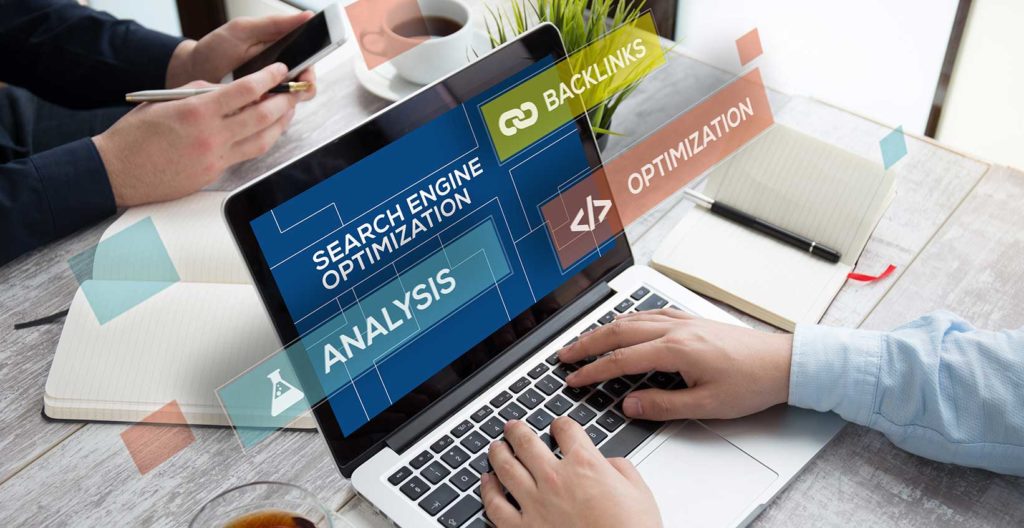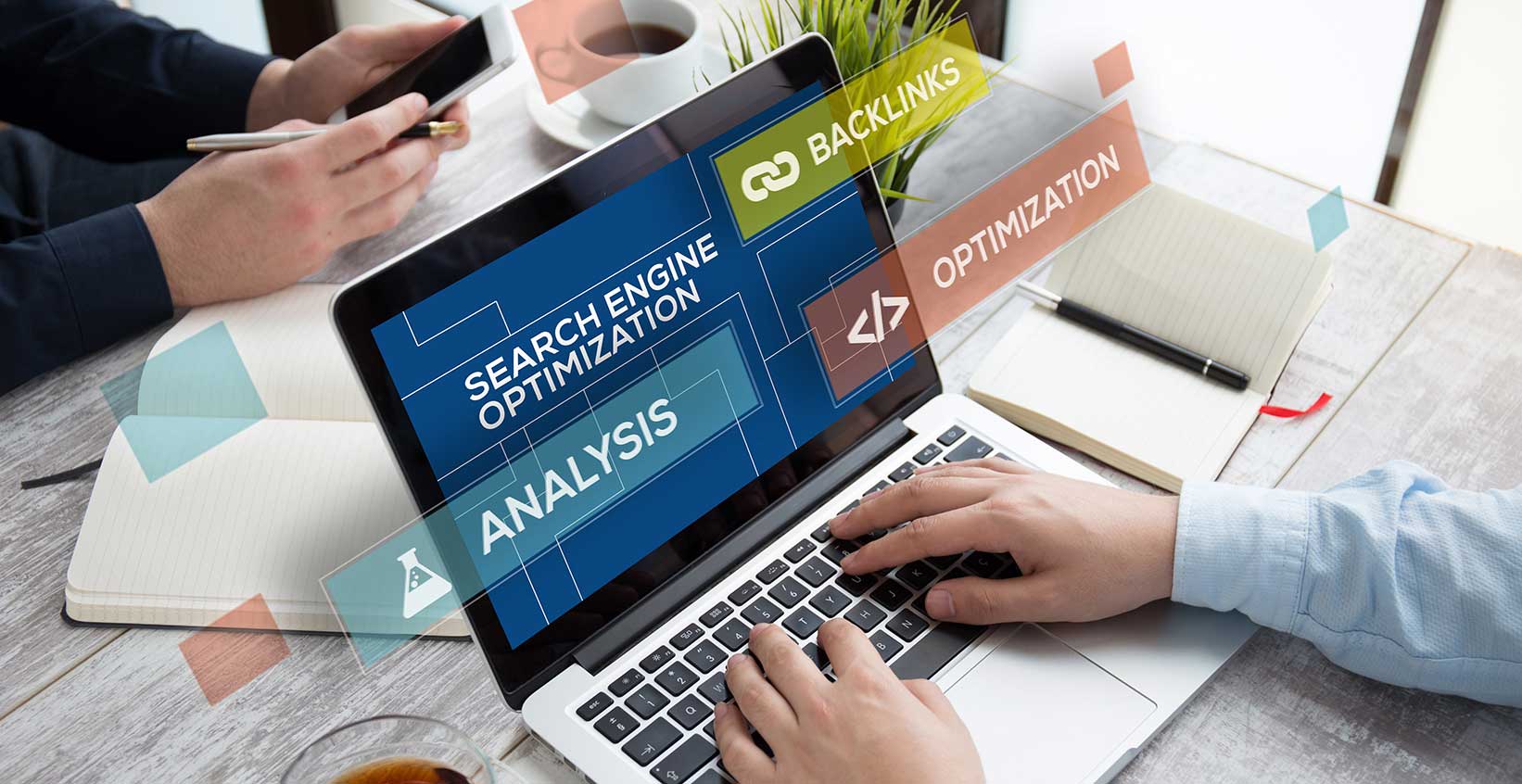 You'll save a lot of money to funnel into other areas of your business. Like boost your SEO and SEM marketing campaigns, create a better website, and perform customer outreach to keep clients engaged. You can also spend more money on core products and develop better inventory to ensure your business's quality increases. Talk to Us about our SEO plans.
Better Consumer Data Insights
It isn't easy to keep track of who frequents your brick-and-mortar shop.
This makes marketing your products more challenging since you're unsure who to target.
E-commerce shops don't have this issue because tracking consumer trends is easy.
Google Analytics can show you the core demographics of those visiting your website. You'll know who you're marketing to, from age to occupation to income.
You also will be able to track the channels that brought consumers to your shop. You can see what keywords they're using to find you and create an SEO campaign that reflects that. You also can assess which of your pay-per-click campaigns are attracting clicks and customers.
Additionally, you can see which pages of your website lead to sales. You can also learn which has the highest bounce rates. This lets you know where your website needs work and how you can update it to be more consumer friendly.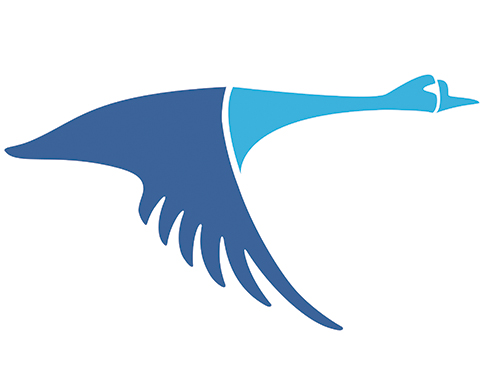 Launch an Amazing Business Website Today
While operating a physical store isn't a bad idea, it means nothing unless you set up a user-friendly e-commerce shop. Now that you know the benefits of selling online products, it's time to begin designing and developing a professional WordPress site.
Slocum Studio prides itself on offering the best online services to small businesses, custom code. Otherwise,. We'll help you create, manage, and maintain the perfect e-commerce website for your brand vision.
Contact us to discuss your individual needs and create a plan of action with our experts.
Let me know what you think of this post or if you have any questions.